Now Playing Onstage in Phoenix - Week of 9/01/2013
September 1
10:09 AM 2013
View All Show Listings for Phoenix
Click Here to View BroadwayWorld.com Phoenix Calendar
ANNIE
DESERT EDGE HIGH SCHOOL
9/5-9/7/2013
Leapin' Lizards! The popular comic strip heroine takes center stage in one of the world's best-loved musicals. With equal measures of pluck and positivity, little orphan ANNIE charms everyone's hearts, despite a next-to-nothing start in 1930s New York City. She is determined to find her parents, who abandoned her years ago on the doorstep of a New York City Orphanage run by the cruel, embittered Miss Hannigan.With the help of the other girls in the Orphanage, ANNIE escapes to the wondrous and magical world of NYC. In adventure after fun-filled adventure, ANNIE foils Miss Hannigan's evil machinations and befriends President Franklin Delano Roosevelt. She finds a new home and family in billionaire Oliver Warbucks, his personal secretary
Grace Farrell
, and a lovable mutt named Sandy. ANNIE is the perfect family-friendly musical, and an ideal show for a largely female cast. Middle Schools and elementary schools should also take notice of ANNIE JR - a special version of this title expressly designed for younger performers.
Click Here for More Information
GODSPELL JR
FOUNTAIN HILLS COMMUNITY THEATRE, INC
8/23-9/8/2013
This best loved musical by two-time Academy Award-winner
Stephen Schwartz
is now available in a Broadway Junior version! Based on the Gospel According to
St. Matthew
, and featuring a sparkling score, GODSPELL JR. boasts a string of well-loved songs, led by the international hit, "Day By Day." As the cast performs "Prepare Ye The Way Of The Lord," "Learn Your Lessons Well," "All For The Best," "All Good Gifts," "Turn Back, O Man" and "By My Side," the parables of Jesus Christ come humanly and hearteningly to life. Drawing from various theatrical traditions, such as clowning, pantomime, charades, acrobatics and vaudeville, GODSPELL JR. is a unique reflection on the life of Jesus, with a message of kindness, tolerance and love.GODSPELL JR. can be performed virtually anywhere with the simplest of sets, costumes, lights, and music. It is sure to be a crowd pleaser.
Click Here for More Information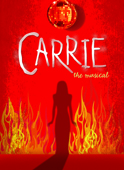 CARRIE THE MUSICAL
Musical Theatre of Anthem
9/5-9/8/2013
Carrie White is a misfit. At school, she's an outcast who's bullied by the popular crowd, and virtually invisible to everyone else. At home, she's at the mercy of her loving but cruelly over-protective mother. But Carrie's just discovered she's got a special power, and if pushed too far, she's not afraid to use itMusic by
Michael Gore
; Lyrics by
Dean Pitchford
; Book by
Lawrence D. Cohen
; Based on the novel by
Stephen King
Click Here for More Information
RENT
Phoenix Theatre
8/21-9/15/2013
Set in the East Village of New York City, RENT is about falling in love, finding your voice and living for today. Winner of the Tony Award for Best Musical and the Pulitzer Prize for Drama, RENT has become a pop cultural phenomenon with songs that rock and a story that resonates with audiences of all ages.Based loosely on Puccini's La Boheme,
Jonathan Larson
's RENT follows a year in the life of a group of impoverished young artists and musicians struggling to survive and create in New York's Lower East Side, under the shadow of HIV/AIDS. The physical and emotional complications of the disease pervade the lives of Roger, Mimi, Tom, and Angel. Maureen deals with her chronic infidelity through performance art; her partner, Joanne, wonders if their relationship is worth the trouble. Benny has sold out his Bohemian ideals in exchange for a hefty income and is on the outs with his former friends. Mark, an aspiring filmmaker, feels like an outsider to life in general. How these young bohemians negotiate their dreams, loves, and conflicts provides the narrative thread to this groundbreaking musical.This is theatre at its best -- exuberant, passionate, and joyous. Regional theatres will love the freedom and flexibility that RENT offers; minimal costuming and sets are required. RENT RETURNSVisit the official "Site for Rent" for NYC ticketing and more information on this new production.
Click Here for More Information
BIG, THE MUSICAL
THEATER WORKS
9/6-9/29/2013
The classic 1987 motion picture fantasy bursts onto the stage in the unforgettable theatrical experience, BIG, THE MUSICAL.When frustrated adolescent Josh Baskin wishes he were "big" and wakes up the next morning a 30-year-old man, he discovers there's much more to being an adult than he's bargained for-and learns we must all grow up at our own pace, in our own time. A witty, moving, insightful book by
John Weidman
and a dazzling, energetic, heartfelt, contemporary score by
David Shire
and
Richard Maltby
, Jr. makes the vibrant, funny and touching BIG, THE MUSICAL
Click Here for More Information
LITTLE WOMEN
HALE CENTRE THEATRE ARIZONA
8/29-10/12/2013
Based on
Louisa May Alcott
's own family experiences (and novel), LITTLE WOMEN, follows the adventures of Jo, Meg, Beth and Amy March as they grow up in Civil War America. The beloved story of the March sisters is timeless and deals with issues as relevant today as when they were written. Now, this wonderful narrative has been brought to life as an exhilarating new musical filled with glorious music, dancing and heart. LITTLE WOMEN embodies the complete theatrical experience, guaranteeing a night filled with laughter, tears, and a lifting of the spirit. This powerful score soars with the sounds of personal discovery, heartache and hope -- the sounds of a young America finding its voice. In years to come, we are sure that hundreds of productions by schools and theatres throughout the world will make this stage adaptation of the American classic novel a classic musical theatre treasure in its own right.
Click Here for More Information
View All Show Listings for Phoenix
Click Here to View BroadwayWorld.com Phoenix Calendar