Now Playing Onstage in Omaha - Week of 3/23/2014
View All Show Listings for Omaha
Click Here to View BroadwayWorld.com Omaha Calendar
SHREK
PAPILLION LAVISTA HIGH SCHOOL
3/20-3/30/2014
SHREK THE MUSICAL, based on the Oscar® winningDreamWorks film that started it all, brings the hilarious story ofeveryone's favorite ogre to dazzling new life on the stage. Ina faraway kingdom turned upside down, things get ugly when an unseemlyogre "" not a handsome prince "" shows up to rescue a feisty princess.Throw in a donkey who won't shut up, a bad guy with a SHORT temper, acookie with an attitude and over a dozen other fairy tale misfits, andyou've got the kind of mess that calls for a real hero. Luckily,there's one on hand...and his name is Shrek. Full of all-new songs, great dancing and breathtaking scenery, SHREK THE MUSICAL is part romance, part twisted fairy tale and all irreverent fun for everyone!**AVAILABLE FOR LICENSES FOR PERFORMANCES BEGINNING JUNE 2013**
Click Here for More Information
INTO THE WOODS
WESTSIDE HIGH SCHOOL
3/27-3/30/2014
The Brothers Grimm
hit Broadway with an epic fairytale where worlds collide.
James Lapine
and
Stephen Sondheim
take everyone's favorite storybook characters and brings them together for a timeless yet relevant piece and rare modern classic.The story follows a Baker and his wife who wish to have a child, Cinderella who wishes to attend the King's Festival, and Jack who wishes his cow would give milk. When the Baker and his wife learn that they cannot have a child because of a Witch's curse, the two set off on a journey to break the curse. Everyone's wish is granted, but the consequences of their actions return to haunt them later with disastrous results.One of Sondheim's most popular works, INTO THE WOODS is a musically sophisticated show with the opportunity to feature actors adept at dark comedy. Designers will especially enjoy highlighting the fantastical elements of this magical word.
Click Here for More Information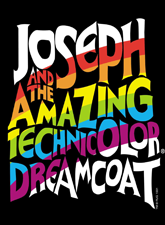 JOSEPH AND THE AMAZING TECHNICOLOR DREAMCOAT (MEGAMIX)
Adams Central Jr/Sr High School
3/28-3/30/2014
The Biblical saga of Joseph and his coat of many colors comes to vibrant life in this delightful musical parable. Joseph, his father's favorite son, is a boy blessed with prophetic dreams. When he is sold into slavery by his jealous brothers and taken to Egypt, Joseph endures a series of adventures in which his spirit and humanity are continually challenged. He is purchased by Potiphar where thwarting advances from Potiphar's wife lands him in jail. When news of Joseph's gift to interpret dreams reaches the Pharaoh (wryly and riotously depicted as Elvis), Joseph is well on his way to becoming second in command. Eventually his brothers, having suffered greatly, unknowingly find themselves groveling at the feet of the brother they betrayed but no longer recognize. After testing their integrity, Joseph reveals himself leading to a heartfelt reconciliation of the sons of Israel. Set to an engaging cornucopia of musical styles, from country-western and calypso to bubble-gum pop and rock 'n' roll, this Old Testament tale emerges both timely and timeless. This version of JOSEPH?DREAMCOAT features extended songs and dances. The Megamix is available as a separate rental with this version. Lyrics by
Tim Rice
; Music by
Andrew Lloyd Webber
Click Here for More Information
COMPLETELY HOLLYWOOD (ABRIDGED)
Beatrice Community Players
3/28-4/6/2014
Three high energy actors condense 100 years of Hollywood's 186 greatest films into two hours of madcap mayhem. Exploring nearly every cliche and lame plot device the movies have ever seen, this comedy "reels" in the laughs from the moment you hear "lights, camera, action!"
Click Here for More Information
LEO LIONNI'S FREDERICK
The Rose Theater
3/28-4/13/2014
Frederick is not like the other field mice in his family. While they spend their summer preparing for the harsh winter ahead, Frederick seems to dream away his days. Will he be able to help his family survive the snowy season? In this gentle musical based on Leo Lionni's award-winning book, a family discovers the unique value of each of its members.
Click Here for More Information
LEO LIONNI'S FREDERICK
Omaha Theater Company
3/28-4/13/2014
The Rose Theater:adapt: Suzanne Miller; lyrics: Sarah Durkee, Paul Jacobs; music: Sarah Durkee, Paul Jacobs; dir:
Michael Miller
.
Click Here for More Information
View All Show Listings for Omaha
Click Here to View BroadwayWorld.com Omaha Calendar