Now Playing Onstage in Norfolk - Week of 3/30/2014
View All Show Listings for Norfolk
Click Here to View BroadwayWorld.com Norfolk Calendar
AS YOU LIKE IT
American Shakespeare Center
1/3-4/3/2014
As You Like It is a pastoral comedy by
William Shakespeare
Click Here for More Information
TIMON OF ATHENS
American Shakespeare Center
1/30-4/4/2014
Timon of Athens is a play by
William Shakespeare
about the fortunes of an Athenian named Timon, generally regarded as one of his most obscure and difficult works.
Click Here for More Information
Keb' Mo'
in Broadway" border="0" height="100" width="100" align="right">
KEB' MO'
Sandler Center for the Performing Arts
4/4-4/4/2014
Keb' Mo'
has been making critically acclaimed albums since 1994 when he released his self-titled debut and became a fresh face in the blues / roots genre, but it was his second release, Just Like You, in '96 that won him the first of three Grammys. The album revealed the joyful and healing aspects of the blues and a more mainstream style. His genre-blending artfulness, intuitive lyrics, unique guitar style, distinctive voice, and magnetic charisma on stage have gained him a tremendously loyal fan base and the significant honor of being called, "a musician's musician."
Click Here for More Information
EPICENE (THE SILENT WOMAN)
American Shakespeare Center
2/20-4/5/2014
Epicoene, or The silent woman, also known as The Epicene, is a comedy by Renaissance playwright
Ben Jonson
.
Click Here for More Information
THE MAID'S TRAGEDY
American Shakespeare Center
3/12-4/5/2014
The Maid's Tragedy is a play by
Francis Beaumont
and
John Fletcher
.
Click Here for More Information
THE SERVANT OF TWO MASTERS
American Shakespeare Center
1/16-4/6/2014
Servant of Two Masters is a comedy by the Venetian playwright.
Click Here for More Information
NEXT TO NORMAL
Little Theatre of Norfolk
3/14-4/6/2014
Tells the story of a mother, Diane Goodman, who struggles with bipolar disorder and the effect that her illness has on her family. This contemporary musical is an emotional powerhouse that addresses such issues as grieving a loss, ethics in modern psychiatry, and suburban life. With provocative lyrics and a thrilling score, this musical shows how far two parents will go to keep themselves sane and their family's world intact.
Click Here for More Information
ENCORE IRINA!
Sandler Center for the Performing Arts
4/6-4/6/2014
Irina Muresanu returns to perform the sprightly Mendelssohn Violin Concerto with Symphonicity. Finnish folk tunes will be in the air in the Karelia Suite of Sibelius, and the program rounds out with the brilliant Symphony in d minor of Cesar Franck.
Click Here for More Information
TCHAIK 6: PATHETIQUE
Sandler Center for the Performing Arts
4/6-4/6/2014
Shrouded in mystery, this is the last symphony completed and performed in Tchaikovsky's lifetime. With a programmatic title but no accompanying program, it is up to YOU to interpret the crushing intensity of this piece. Violinist Michael Ludwig's performance of Sibelius's Violin Concerto is sure to astound. Virtuosic passages are married beautifully with melodic lines in Sibelius's only large-scale work featuring a single instrument.
Click Here for More Information
CARMEN
Richmond CenterStage - Carpenter Theatre
4/4-4/6/2014
When she's not making cigarettes at the factory in Seville, Carmen is busy making trouble. This gypsy should come with a warning label! Unfortunately, naive army corporal, Don Jose, is out of the loop. Boy meets girl and becomes so besotted that he wrecks his career and his life for her. When she drops him for the next man to come along-a dashing Toreador-her fancy decides her fate. Bizet's masterpiece is the perfect combination of passion and drama, featuring the most seductive score in opera! Sultry soprano
Heather Johnson
makes her mainstage debut as opera's most notorious vixen while Dinyar Vania and Ryan Kuster fight for her affections on stage as the smitten solider and his bullfighting rival. Corrine Winters gets caught in the middle of this triangle as girl-next-door, Micaela. This never-before-seen production also heralds the return of two creative masterminds to Virginia Opera: conductor
John DeMain
(Aida, 2011) and director
Tazewell Thompson
(The Pearl Fishers, 2012).
Click Here for More Information
OPUS
Generic Theater
3/14-4/6/2014
The Lazara Quartet is renowned worldwide for it's impeccable renditions of the world's classical masterpieces. But under that polished surface is all the drama of a high school lunchroom. The powerful passions of great musicians collide in "Opus," a touching, funny, and inspiring tale of a string quartet on a desperate search to replace a fired member in time for a performance at the White House. Time Out NY calls it "a tart and witty chamber piece about the politics and passions that threaten a classical string quartet. Like a good quartet, OPUS is an intimate, intense and profoundly moving conversation among artists."
Click Here for More Information
ROBIN HOOD - THEATER FOR YOUNG AUDIENCES
Kennedy Center - Theater for Young Audiences
3/28-4/6/2014
Family Theater:
Click Here for More Information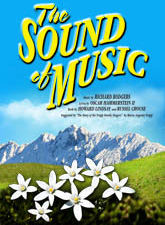 THE SOUND OF MUSIC
St. Theresa School
4/3-4/6/2014
The final collaboration between Rodgers & Hammerstein was destined to become the world's most beloved musical. When a postulant proves too high-spirited for the religious life, she is dispatched to serve as governess for the seven children of a widowed naval Captain. Her growing rapport with the youngsters, coupled with her generosity of spirit, gradually captures the heart of the stern Captain, and they marry. Upon returning from their honeymoon they discover that Austria has been invaded by the Nazis, who demand the Captain's immediate service in their navy. The family's narrow escape over the mountains to Switzerland on the eve of World War II provides one of the most thrilling and inspirational finales ever presented in the theatre. The motion picture version remains the most popular movie musical of all time.Music by Rodgers, Richard; Lyrics by
Oscar Hammerstein
II; Book by
Howard Lindsay
&
Russel Crouse
; Suggested by `The
Trapp Family Singers
` by
Maria Augusta Trapp
Click Here for More Information
MY HEART IN A SUITCASE
Sandler Center for the Performing Arts
4/7-4/7/2014
The gripping and poignant production is a tribute to the strength of the human spirit. My Heart In A Suitcase hopes to touch the hearts and minds of old and young alike by adapting a survivor's story to inspire audiences to read and learn more about the Holocaust by weaving an emotional bond through art. The show reveals to young people what happened in Germany and in other occupied nations prior to and during World War II and how a heroine survived thanks to her own courage and the generosity of others. The production teaches the importance of combating intolerance. The ultimate goal is to motivate children not only to appreciate reading and the theatre but also to love and respect their fellow human beings.
Click Here for More Information
MARAT/SADE
Pistarckle Theater
3/20-4/12/2014
Peter Weiss
; dir: Frank Bartolucci.
Click Here for More Information
LIFE COULD BE A DREAM
Swift Creek Mill Theatre
3/6-4/19/2014
Click Here for More Information
FRANKIE AND JOHNNY
Virginia Stage Company at the Wells Theatre
4/1-4/20/2014
A NEW KIND OF ROMANCE - A man and woman loudly complete their passionate love making in a dark bedroom. Next they turn on the lights, get dressed, and begin the slow process of getting to know one another.
Terence McNally
's two-time Broadway hit is as frank as it is funny, showing two people navigating the insecurities of modern romance over a single night. Their journey is both as timely as a tweet and as timeless as a full moon spilling through the window. Finally its glow will warm your heart.
Click Here for More Information
FRANKIE AND JOHNNY IN THE CLAIR DE LUNE
Virginia Stage Co
4/1-4/20/2014
Terrence McNally
; dir: Chris Hanna.
Click Here for More Information
TENDER NAPALM
Signature Theatre
3/18-5/11/2014
ARK Theatre:
Philip Ridley
; dir:
Matthew Gardiner
.
Click Here for More Information
View All Show Listings for Norfolk
Click Here to View BroadwayWorld.com Norfolk Calendar