Now Playing Onstage in Norfolk - Week of 3/16/2014
View All Show Listings for Norfolk
Click Here to View BroadwayWorld.com Norfolk Calendar
RAIN - A TRIBUTE TO THE BEATLES
Sandler Center for the Performing Arts
3/18-3/18/2014
RAIN performs the full range of The Beatles' discography live onstage, including the most complex and challenging songs that The Beatles themselves recorded in the studio but never performed for an audience. Together longer than The Beatles, RAIN has mastered every song, gesture and nuance of the legendary foursome, delivering a totally live, note-for-note performance that's as infectious as it is transporting. From the early hits to later classics "I Want To Hold Your Hand", "Hard Day's Night", "Let It Be", "Come Together", "Hey Jude" and more, this adoring tribute will take you back to a time when all you needed was love, and a little help from your friends!
Click Here for More Information
Ashley Judd
Acclaimed actress and humanitarian in Broadway" border="0" height="100" width="100" align="right">
ASHLEY JUDD ACCLAIMED ACTRESS AND HUMANITARIAN
Sandler Center for the Performing Arts
3/19-3/19/2014
Ashley Judd
is a celebrated and acclaimed actress who has starred in more than 20 films, both box office hits and independent treasures, as well as on Broadway and television. She has been nominated for Golden Globes and Emmys, and has won a variety of critical awards, including a 2012 Emmy nomination for her work in "Missing:' In recent years, she has largely chosen to opt out of acting in order to focus on humanitarian work, including serving as board member, advocate and activist for poverty alleviation, public health, human rights, and social justice.
Click Here for More Information
MONTY PYTHON'S SPAMALOT
Patrick Henry
High School
3/14-3/22/2014
Click Here for More Information
BEACHES
Signature Theatre
2/18-3/23/2014
MAX Theatre:book:
Iris Rainer Dart
, Thom Thomas; lyrics:
Iris Rainer Dart
; music:
David Austin
; dir:
Eric Schaeffer
.
Click Here for More Information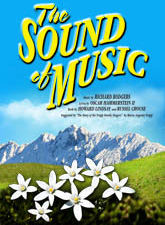 THE SOUND OF MUSIC
Good Shepherd Players
3/14-3/23/2014
The final collaboration between Rodgers & Hammerstein was destined to become the world's most beloved musical. When a postulant proves too high-spirited for the religious life, she is dispatched to serve as governess for the seven children of a widowed naval Captain. Her growing rapport with the youngsters, coupled with her generosity of spirit, gradually captures the heart of the stern Captain, and they marry. Upon returning from their honeymoon they discover that Austria has been invaded by the Nazis, who demand the Captain's immediate service in their navy. The family's narrow escape over the mountains to Switzerland on the eve of World War II provides one of the most thrilling and inspirational finales ever presented in the theatre. The motion picture version remains the most popular movie musical of all time.Music by Rodgers, Richard; Lyrics by
Oscar Hammerstein
II; Book by
Howard Lindsay
&
Russel Crouse
; Suggested by `The
Trapp Family Singers
` by
Maria Augusta Trapp
Click Here for More Information
THE IRISH TENORS
Sandler Center for the Performing Arts
3/25-3/25/2014
Finbar Wright
,
Anthony Kearns
, and
Ronan Tynan
have been touring together as The Irish Tenors since 1998, with sold-out shows at Radio City Music Hall, Sydney Opera House,
Carnegie Hall
, The Hollywood Bowl, and major concert halls throughout the world. Their faces and voices are familiar to PBS audiences through several specials, including the "Ellis Island" recordings that sold a million CDs and DVDs. They are surely versatile, but for many,
Finbar Wright
,
Anthony Kearns
, and
Ronan Tynan
are synonymous with Irish music. There is an aching bittersweet quality to much of Ireland's musical heritage, a melodic loveliness and emotional intensity that brings a tingle to the spine and a tear to the eye. The dazzling technique and depth of feeling that defines this musical genre, amplified to the third power, is the hallmark of The Irish Tenors.
Click Here for More Information
SWEENEY TODD
Richmond CenterStage - Carpenter Theatre
3/23-3/25/2014
The cautionary tale of Sweeney Todd-a barber unjustly imprisoned by a corrupt judge-is gleefully dark entertainment. Todd returns to London, mad with revenge after his incarceration, and promptly slits the throats of the unlucky customers who enter his barbershop. But what to do with those pesky bodies? Enter Mrs. Lovett-his neighbor with a very secret recipe. Their gruesome plan seems to work... until things take a turn for the domestic and the Demon Barber's past catches up to him.
Stephen Sondheim
wrote the tuneful music and witty lyrics for this Tony Award-winning thriller. Director
Ron Daniels
, the original co-author of the stage adaptation that inspired the musical, is in his prime with this "killer production"* that features "the best of both opera and Broadway worlds."**
Click Here for More Information
INTERNATIONAL THEATER FESTIVAL
Kennedy Center - Theater for Young Audiences
3/10-3/30/2014
Click Here for More Information
ONCE UPON A MATTRESS
Mount Vernon Community Children's Theatre
3/21-3/30/2014
The 'G2K' Getting To Know Series: Uniquely adapted musicals specifically for youth performers. If you thought you knew the story of 'The Princess and The Pea,' you may be in for a walloping surprise! Did you know, for instance, that Princess Winnifred actually swam the moat to reach Prince Dauntless the Drab? Or that it may not have been the pea at all that caused the princess a sleepless night? Carried on a wave of beguiling songs, by turns hilarious and raucous, romantic and melodic, this rollicking spin on the familiar classic of royal courtship and comeuppance provides for some side-splitting shenanigans. Chances are, you'll never look at fairy tales quite the same way again. In this adaptation for pre-high school students, the content has been edited to better suit younger actors and audiences, but all the magic, hilarity and fun of the original are still in place. G2K? ONCE UPON A MATTRESS is the perfect show to introduce young people to the magic of live theater. PLEASE NOTE: All schools wishing to peruse or perform a G2K musical should apply through theMusic by
Mary Rodgers
; Book by
Jay Thompson
&
Dean Fuller
&
Marshall Barer
; Lyrics by
Marshall Barer
; Adapted by
Tom Briggs
Click Here for More Information
AS YOU LIKE IT
American Shakespeare Center
1/3-4/3/2014
As You Like It is a pastoral comedy by
William Shakespeare
Click Here for More Information
TIMON OF ATHENS
American Shakespeare Center
1/30-4/4/2014
Timon of Athens is a play by
William Shakespeare
about the fortunes of an Athenian named Timon, generally regarded as one of his most obscure and difficult works.
Click Here for More Information
EPICENE (THE SILENT WOMAN)
American Shakespeare Center
2/20-4/5/2014
Epicoene, or The silent woman, also known as The Epicene, is a comedy by Renaissance playwright
Ben Jonson
.
Click Here for More Information
THE MAID'S TRAGEDY
American Shakespeare Center
3/12-4/5/2014
The Maid's Tragedy is a play by
Francis Beaumont
and
John Fletcher
.
Click Here for More Information
THE SERVANT OF TWO MASTERS
American Shakespeare Center
1/16-4/6/2014
Servant of Two Masters is a comedy by the Venetian playwright.
Click Here for More Information
NEXT TO NORMAL
Little Theatre of Norfolk
3/14-4/6/2014
Tells the story of a mother, Diane Goodman, who struggles with bipolar disorder and the effect that her illness has on her family. This contemporary musical is an emotional powerhouse that addresses such issues as grieving a loss, ethics in modern psychiatry, and suburban life. With provocative lyrics and a thrilling score, this musical shows how far two parents will go to keep themselves sane and their family's world intact.
Click Here for More Information
OPUS
Generic Theater
3/14-4/6/2014
The Lazara Quartet is renowned worldwide for it's impeccable renditions of the world's classical masterpieces. But under that polished surface is all the drama of a high school lunchroom. The powerful passions of great musicians collide in "Opus," a touching, funny, and inspiring tale of a string quartet on a desperate search to replace a fired member in time for a performance at the White House. Time Out NY calls it "a tart and witty chamber piece about the politics and passions that threaten a classical string quartet. Like a good quartet, OPUS is an intimate, intense and profoundly moving conversation among artists."
Click Here for More Information
MARAT/SADE
Pistarckle Theater
3/20-4/12/2014
Peter Weiss
; dir: Frank Bartolucci.
Click Here for More Information
LIFE COULD BE A DREAM
Swift Creek Mill Theatre
3/6-4/19/2014
Click Here for More Information
TENDER NAPALM
Signature Theatre
3/18-5/11/2014
ARK Theatre:
Philip Ridley
; dir:
Matthew Gardiner
.
Click Here for More Information
View All Show Listings for Norfolk
Click Here to View BroadwayWorld.com Norfolk Calendar