Now Playing Onstage in New Orleans - Week of 3/23/2014
View All Show Listings for New Orleans
Click Here to View BroadwayWorld.com New Orleans Calendar
FIDDLER ON THE ROOF
EPISCOPAL HIGH SCHOOL
3/27-3/28/2014
In the little village of Anatevka, Tevye, a poor dairyman, tries to instill in his five daughters the traditions of his tight-knit Jewish community in the face of changing social mores and the growing anti-Semitism of Czarist Russia. Rich in historical and ethnic detail, FIDDLER ON THE ROOF has touched audiences around the world with its humor, warmth and honesty. The universal theme of tradition cuts across barriers of race, class, nationality and religion, leaving audiences crying tears of laughter, joy and sadness.The show features a star turn in Tevye, among the most memorable roles in musical theatre. Original director/choreographer
Jerome Robbins
' staging is legendary, and available from MTI in a comprehensive choreographic guide. Its celebrated score by
Jerry Bock
and
Sheldon Harnick
, features songs loved the world over: "Sunrise, Sunset," "If I Were A Rich Man" and "Matchmaker," to name a few. FIDDLER ON THE ROOF is simply Broadway at its very best.
Click Here for More Information
CURTAINS
NOCCA/Riverfront
3/26-3/29/2014
Click Here for More Information
BLUES CLUES LIVE: THE MOST SPECTACULAR PLACE
Shreveport Little Theatre & Academy
3/29-3/29/2014
Click Here for More Information
HAIRSPRAY
ACADEMY OF OUR LADY
3/27-3/29/2014
The 1950's are out and change is in the air! HAIRSPRAY, winner of 8 Tony Awards including Best Musical, is a family-friendly musical piled bouffant high with laughter, romance, and deliriously tuneful songs.It's 1962 in Baltimore, and the lovable plus-size teen Tracy Turnblad has only one desire -- to dance on the popular Corny Collins Show. When her dream comes true, Tracy is transformed from social outcast to sudden star. She must use her newfound power to dethrone the reigning Teen Queen, win the affections of heartthrob Link Larkin, and integrate a TV network, all without denting her 'do!HAIRSPRAY is ideal for a large cast of strong singers and dancers. It provides great opportunities in terms of set design, costuming, and lighting choices.
Click Here for More Information
HOW TO SUCCEED IN BUSINESS...TRYING
MANDEVILLE HIGH SCHOOL
3/27-3/29/2014
Power, sex, ambition, greed... it's just another day at the office. From the authors of GUYS AND DOLLS comes one of the most delightfully irreverent musicals of all time. A satire of big business and all it holds sacred, HOW TO SUCCEED IN BUSINESS WITHOUT REALLY TRYING follows the rise of J. Pierrepont Finch, who uses a little handbook called "How To Succeed In Business Without Really Trying" to climb the corporate ladder from lowly window washer to high-powered executive, tackling such familiar but potent dangers as the aggressively compliant "company man," the office party, backstabbing co-workers, caffeine addiction and, of course, true love.Winner of the 1962 Pulitzer Prize for Drama, HOW TO SUCCEED melds wit, comedy, and romance together to perfection. This show requires a large cast, featuring many roles for all types of performers.
Click Here for More Information
ANNIE JR
PEARL RIVER HIGH SCHOOL
3/28-3/29/2014
Leapin' Lizards! The popular comic strip heroine takes center stage in one of the world's best-loved musicals. With equal measures of pluck and positivity, little orphan ANNIE charms everyone's hearts, despite a next-to-nothing start in 1930s New York City. She is determined to find her parents, who abandoned her years ago on the doorstep of a New York City Orphanage run by the cruel, embittered Miss Hannigan. With the help of the other girls in the Orphanage, ANNIE escapes to the wondrous and magical world of NYC. In adventure after fun-filled adventure, ANNIE foils Miss Hannigan's evil machinations and befriends President Franklin Delano Roosevelt. She finds a new home and family in billionaire Oliver Warbucks, his personal secretary
Grace Farrell
, and a lovable mutt named Sandy.ANNIE JR. is ideal for productions involving different grade levels, or for middle schools where students may be maturing at different rates. The cast size and age range of the parts are flexible and the bright, tuneful score is easy to sing and filled with familiar numbers.
Click Here for More Information
YOUNG FRANKENSTEIN
BATON ROUGE LITTLE THEATER INC
3/14-3/30/2014
IT'S ALIVE! From the creators of the record-breaking Broadway sensation THE PRODUCERS comes this monster new musical comedy.With such memorable tunes as "The Transylvania Mania," "He Vas My Boyfriend" and "Puttin' On The Ritz," YOUNG FRANKENSTEIN is scientifically-proven, monstrously good entertainment"?and the only place you'll witness a singing and dancing laboratory experiment in the largest tuxedo ever made.
Click Here for More Information
FIDDLER ON THE ROOF JR
FIRST PRESBYTERIAN CHURCH
3/28-3/30/2014
In the little village of Anatevka, Tevye, a poor dairyman, tries to instill in his five daughters the traditions of his tight-knit Jewish community in the face of changing social mores and the growing anti-Semitism of Czarist Russia.FIDDLER ON THE ROOF JR. is presented as a special edition of one of Broadway's great masterpieces. The universal theme of tradition cuts across barriers of race, class, nationality and religion, leaving audiences crying tears of laughter, joy and sadness. The show features a star turn in Tevye, among the most memorable roles in musical theatre. Its celebrated score, by
Jerry Bock
and
Sheldon Harnick
, features songs loved the world over.FIDDLER ON THE ROOF JR is a great introduction to the world of musical theatre. Young performers will love its elements of humor, warmth and honesty. Directors will love the opportunity to direct a large cast with a good balance of male and female roles.
Click Here for More Information
LITTLE WOMEN
VANDEBILT CATHOLIC HIGH SCHOOL
3/27-3/30/2014
Based on
Louisa May Alcott
's own family experiences (and novel), LITTLE WOMEN, follows the adventures of Jo, Meg, Beth and Amy March as they grow up in Civil War America. The beloved story of the March sisters is timeless and deals with issues as relevant today as when they were written. Now, this wonderful narrative has been brought to life as an exhilarating new musical filled with glorious music, dancing and heart. LITTLE WOMEN embodies the complete theatrical experience, guaranteeing a night filled with laughter, tears, and a lifting of the spirit. This powerful score soars with the sounds of personal discovery, heartache and hope -- the sounds of a young America finding its voice. In years to come, we are sure that hundreds of productions by schools and theatres throughout the world will make this stage adaptation of the American classic novel a classic musical theatre treasure in its own right.
Click Here for More Information
MONTY PYTHON'S SPAMALOT
Iberia Performing Arts League
3/14-3/30/2014
Click Here for More Information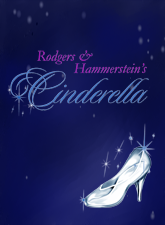 CINDERELLA
University Laboratory High School
3/28-3/30/2014
The timeless enchantment of a magical fairy tale is reborn with the Rodgers & Hammerstein hallmarks of originality, charm and elegance. Originally presented on television in 1957 starring
Julie Andrews
, Rodgers & Hammerstein's CINDERELLA was the most widely viewed program in the history of the medium. Its recreation in 1965 starring
Lesley
Ann Warren
was no less successful in transporting a new generation to the miraculous kingdom of dreams-come-true, and so was a second remake in 1997, which starred Brandy as Cinderella and
Whitney Houston
as her Fairy Godmother. As adapted for the stage, with great warmth and more than a touch of hilarity, the hearts of children and adults alike still soar when the slipper fits.Music by Rodgers, Richard; Book by
Oscar Hammerstein
II; Lyrics by
Oscar Hammerstein
II
Click Here for More Information
JESUS CHRIST SUPERSTAR
Tauzin Investments
3/28-3/30/2014
It seems especially fitting that the first rock opera, created as a concept album at the end of the turbulent '60s, should have at its center a social and political rebel. Jesus' meteor-like rise in renown provides, as the title suggests, a parallel to contemporary celebrity worship. As his radical teachings are evermore embraced, Judas increasingly questions the enlightened motives of this new prophet, resulting in betrayal. Christ's final days are dramatized with emotional intensity, thought-provoking edge and explosive theatricality. Propelled by a stirring score, by turns driving and majestic, satirical and tender, JESUS CHRIST SUPERSTAR illuminates the transcendent power of the human spirit with a passion that goes straight to the heart.Lyrics by
Tim Rice
; Music by
Andrew Lloyd Webber
Click Here for More Information
GUYS & DOLLS
BAPTIST COLLEGIATE MINISTRY AT LSU
3/27-3/31/2014
Set in
Damon Runyon
's mythical New York City, this oddball romantic comedy - considered by many to be the perfect musical comedy - soars with the spirit of Broadway as it introduces us to a cast of vivid characters who have become legends in the canon:
Sarah Brown
, the upright but uptight "mission doll," out to reform the evildoers of Time Square; Sky Masterson, the slick, high-rolling gambler who woos her on a bet and ends up falling in love; Adelaide, the chronically ill nightclub performer whose condition is brought on by the fact she's been engaged to the same man for 14 years; and Nathan Detroit, her devoted fiance, desperate as always to find a spot for his infamous floating crap game.Everything works out in the end, thanks to the machinations of
Abe Burrows
and
Jo Swerling
's hilarious, fast-paced book and
Frank Loesser
's bright, brassy, immortal score, which takes us from the heart of Times Square to the cafes of Havana, Cuba, and even into the sewers of New York City. Funny and romantic, GUYS AND DOLLS is ideal for audiences and performers of any age.
Click Here for More Information
THE NIGHT OF THE IGUANA
Southern Rep
3/11-4/5/2014
The Art Klub:
Tennessee Williams
; dir: Phil Karnell.
Click Here for More Information
SPILL
Swine Palace Productions
3/19-4/6/2014
Reilly Theatre:
Leigh Fondakowski
, Reeva Wortel; dir:
Leigh Fondakowski
.
Click Here for More Information
View All Show Listings for New Orleans
Click Here to View BroadwayWorld.com New Orleans Calendar