Now Playing Onstage in Milwaukee, WI - Week of 9/01/2013
September 1
10:09 AM 2013
View All Show Listings for Milwaukee, WI
Click Here to View BroadwayWorld.com Milwaukee, WI Calendar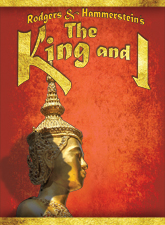 THE KING AND I
Wausau Community Theatre
9/5-9/8/2013
East versus West makes for a dramatic, richly textured and ultimately uplifting tale of enormous fascination. It is 1862 in Siam when an English widow,
Anna Leon
owens, and her young son arrive at the Royal Palace in Bangkok, having been summoned by the King to serve as tutor to his many children and wives. The King is largely considered to be a barbarian by those in the West, and he seeks Anna's assistance in changing his image, if not his ways. With both keeping a firm grip on their respective traditions and values, Anna and the King grow to understand and, eventually, respect one another, in a truly unique love story. Along with the dazzling score, the incomparable
Jerome Robbins
ballet, 'The Small House of Uncle Thomas,' is one of the all-time marvels of the musical stage.Music by Rodgers, Richard; Book by
Oscar Hammerstein
II; Lyrics by
Oscar Hammerstein
II; Based on Anna and the King by
Margaret Landon
; Original Choreography by
Jerome Robbins
Click Here for More Information
A DAY FOR GRACE BY DOUG VINCENT
Next Act Theatre
9/5-9/8/2013
Becoming a father for the first time ain't for the faint of heart - the huge responsibility, those haunting ghosts from the past, that crabby delivery room nurse. The daunting journey summons serious guts and truly requires a sense of humor. The challenges can unfurl unpredictably, leading you to face everything from Little League angst to autistic rage. Or to face the greatest challenge of all: your own demons. A DAY FOR GRACE recounts the adventures of a father-to-be chasing parental shadows to find the light for his unborn child. On the eve of his daughter's birth, unforeseen complications propel Doug's emotions to pour out of him as he confronts the demons of his tumultuous youth growing up in small town Virginia. Playwright/lead actor Doug Vincent and roots rock legend Sam Llanas (formerly of BoDeans) share the stage in this inspiring autobiographical tale. With original music performed by Llanas from the album A Good Day to Die.
Click Here for More Information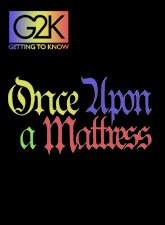 ONCE UPON A MATTRESS
Fireside Dinner Theatre
9/5-10/27/2013
The 'G2K' Getting To Know Series: Uniquely adapted musicals specifically for youth performers. If you thought you knew the story of 'The Princess and The Pea,' you may be in for a walloping surprise! Did you know, for instance, that Princess Winnifred actually swam the moat to reach Prince Dauntless the Drab? Or that it may not have been the pea at all that caused the princess a sleepless night? Carried on a wave of beguiling songs, by turns hilarious and raucous, romantic and melodic, this rollicking spin on the familiar classic of royal courtship and comeuppance provides for some side-splitting shenanigans. Chances are, you'll never look at fairy tales quite the same way again. In this adaptation for pre-high school students, the content has been edited to better suit younger actors and audiences, but all the magic, hilarity and fun of the original are still in place. G2K? ONCE UPON A MATTRESS is the perfect show to introduce young people to the magic of live theater. PLEASE NOTE: All schools wishing to peruse or perform a G2K musical should apply through theMusic by
Mary Rodgers
; Book by
Jay Thompson
&
Dean Fuller
&
Marshall Barer
; Lyrics by
Marshall Barer
; Adapted by
Tom Briggs
Click Here for More Information
View All Show Listings for Milwaukee, WI
Click Here to View BroadwayWorld.com Milwaukee, WI Calendar