Now Playing Onstage in Mesa - Week of 4/20/2014
View All Show Listings for Mesa
Click Here to View BroadwayWorld.com Mesa Calendar
CURTAINS
Mountain View High School
4/24-4/26/2014
Click Here for More Information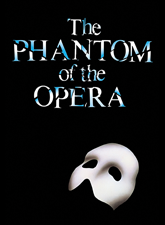 THE PHANTOM OF THE OPERA
Mohave High School
4/4-4/26/2014
THE PHANTOM OF THE OPERA is composed by
Andrew Lloyd Webber
, with lyrics by
Charles Hart
, additional lyrics by
Richard Stilgoe
, and a book by Lloyd Webber and Stilgoe. Based on the classic novel ?Le FantMusic by
Andrew Lloyd Webber
; Lyrics by
Charles Hart
; Additional Lyrics by
Richard Stilgoe
; Book by
Andrew Lloyd Webber
&
Richard Stilgoe
; Based on
Click Here for More Information
ANNIE GET YOUR GUN (STONE)
Verde Valley School
4/25-4/26/2014
ANNIE GET YOUR GUN scored a bulls eye when it returned to Broadway in 1999, starring
Bernadette Peters
and sporting a revised libretto by Tony, Oscar and Emmy winner
Peter Stone
. As Newsday reported, Stone's revisions 'are sweetly ingenious, and the show is a dream.' Stone reshaped the 1946 book to create a Wild West show-within-a-show that frames the ageless 'Anything You Can Do I Can Do Better' love story of sharpshooters Annie Oakley and
Frank Butler
. Stone has added a secondary romance between the younger sister of Frank's bothersome assistant Dolly, and a boy who is (to Dolly's horror) part Native American. 'The book has been updated in ways that pass p.c. muster,' reported Time Magazine, 'without losing all the fun.' Joined to the new book, of course, is that amazing
Irving Berlin
score, featuring hit after hit after hit. '
Irving Berlin
's greatest achievement in the theater,' wrote the New York Post, ANNIE GET YOUR GUN 'will always be a musical for the ages, one of the Broadway theater's enduring triumphs.'Music and Lyrics by
Irving Berlin
; Original Book by
Herbert Fields
&
Dorothy Fields
; As Revised by
Peter Stone
Click Here for More Information
MAMBO KINGS
Mesa Arts Center, Ikeda Theater
4/27-4/27/2014
Experience the heat, passion and celebration in a concert as vibrant as the desert sun. The Salt River Brass transforms into The Mambo Kings as we journey to Latin America and Spain.
George Gershwin
's musical portrait Cuban Overture,
Emmanuel Chabrier
's lilting España,
Darius Milhaud
's delightful Scaramouche and Silvestre Revuelta's spine chilling Sensemaya will thrill and amaze you. Then, we dare you to sit still during the hypnotic rhythms of The Brave Matador, Mambo Caliente, the Peanut Vendor and El Cumbanchero! Finally,
Ernesto Lecuona
's spicy classic, Malegueña will have you dancing in the aisles. ¡Ole!
Click Here for More Information
BYE BYE BIRDIE
Scottsdale Desert Stages Theatre
4/11-5/4/2014
Bye Bye Birdie is a stage musical with a book by
Michael Stewart
, lyrics by
Lee Adams
, and music by
Charles Strouse
. Originally titled Let's Go Steady, the satire on American society is set in 1958
Click Here for More Information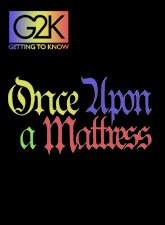 ONCE UPON A MATTRESS
MoezArt Productions
4/24-5/10/2014
The 'G2K' Getting To Know Series: Uniquely adapted musicals specifically for youth performers. If you thought you knew the story of 'The Princess and The Pea,' you may be in for a walloping surprise! Did you know, for instance, that Princess Winnifred actually swam the moat to reach Prince Dauntless the Drab? Or that it may not have been the pea at all that caused the princess a sleepless night? Carried on a wave of beguiling songs, by turns hilarious and raucous, romantic and melodic, this rollicking spin on the familiar classic of royal courtship and comeuppance provides for some side-splitting shenanigans. Chances are, you'll never look at fairy tales quite the same way again. In this adaptation for pre-high school students, the content has been edited to better suit younger actors and audiences, but all the magic, hilarity and fun of the original are still in place. G2K? ONCE UPON A MATTRESS is the perfect show to introduce young people to the magic of live theater. Music by
Mary Rodgers
; Book by
Jay Thompson
&
Dean Fuller
&
Marshall Barer
; Lyrics by
Marshall Barer
; Adapted by
Tom Briggs
Click Here for More Information
THE SECRET GARDEN
Arizona Broadway Theatre
4/11-5/11/2014
Known for its rich score and beautiful melodies, The Secret Garden is an enchanting musical based on the 1911 novel by
Frances Hodgson Burnett
. Set in the early years of the 20th century, the story centers on Mary Lennox, an orphan who is sent to England to live with her reclusive Uncle Archibald on his mysterious estate. Beckoned by haunting melodies, Mary is drawn to uncover the magic garden and the secrets within. A story of enduring love and the power of imagination, The Secret Garden is a show for all ages that will leave you captivated and entranced!
Click Here for More Information
THE LAST 5 YEARS
Scottsdale Desert Stages Theatre
3/21-5/25/2014
The Last Five Years is a musical written by
Jason Robert Brown
. It premiered at Chicago's
Northlight Theatre
in 2001 and was then produced Off-Broadway in March 2002
Click Here for More Information
View All Show Listings for Mesa
Click Here to View BroadwayWorld.com Mesa Calendar