Now Playing Onstage in Mesa - Week of 4/13/2014
View All Show Listings for Mesa
Click Here to View BroadwayWorld.com Mesa Calendar
CAMERON CARPENTER
Mesa Arts Center, Piper Repertory Theater
4/16-4/16/2014
2012 recipient of the coveted
Leonard Bernstein
Award, CAMERON CARPENTER is "one of the rare musicians who changes the game of his instrument… He is a smasher of cultural and classical music taboos. He is technically the most accomplished organist I have ever witnessed… And most important of all, the most musical." (The Los Angeles Times) A virtuoso composer-performer unique among keyboardists, Cameron's approach to the organ is smashing the stereotypes of organists and organ music while generating a level of acclaim, exposure, and controversy unprecedented for an organist. His repertoire - from the complete works of
J. S. Bach
and Cesar Franck, to his hundreds of transcriptions of non-organ works, his original compositions, and his collaborations with jazz and pop artists - is perhaps the largest and most diverse of any organist. He is the first organist ever nominated for a GRAMMY® Award for a solo album. As a keyboard prodigy, he performed Bach's Well-Tempered Clavier at age 11 before joining the American Boychoir School in 1992 as a boy soprano. During his four years of high school studies at The North Carolina School of the Arts, he made his first studies in orchestration and orchestral composition, and transcribed for the organ more than 100 major works, including
Gustav Mahler
's complete Symphony No. 5. Cameron continued composing after moving to New York City in 2000 to attend The Juilliard School. While at the School he composed art songs; the symphonic poem Child of Baghdad (2003) for orchestra, chorus and Ondes Martenot; his first substantial works for solo organ; and numerous organ arrangements of piano works by Chopin, Godowsky, Grainger, Ives, Liszt, Medtner, Rachmaninoff, Schumann, and others. Cameron received a Master's Degree from The Juilliard School in New York in 2006. The same year, he began his worldwide organ concert tours, giving numerous debuts at venues including Royal
Albert Hall
, the Leipzig Gewandhaus, Melbourne Town Hall, Tschaikowsky Hall in Moscow, Davies Hall in San Francisco and many others. His first album for Telarc®, the GRAMMY®-nominated Revolutionary (2008), was followed in 2010 by the critically acclaimed full length DVD and CD Cameron Live! Edition Peters became his publisher in 2010, beginning the ongoing release of his original works with Aria, Op. 1 (2010). His first major work for organ and orchestra, The Scandal, Op. 3, was commissioned by the Cologne Philharmonie (KolnMusic GmbH) and premiered on New Year's Day 2011 by the Deutsche Kammerphilharmonie under the direction of Alexander Shelley. Of Cameron the composer, DIE WELT's Manuel Brug writes: "Carpenter… is proving himself to be a clever eclecticist, who understands to entertain with much finesse, and admits with a wink that he is 'annoyed by intellectual music'". Cameron is one of the only performing artists to make a practice of meeting his audience in person before his performances - often spending over an hour before each concert shaking hands and signing autographs on the floor of a concert venue. With combined millions of hits on YouTube and numerous television, radio and press features including CNN The Next List, CBS Sunday Morning, BBC Radio 3, ARD, ZDF, NDR Kultur, The New York Times, The New Yorker, The Wall Street Journal and many others, he is the world's most visible organist.
Click Here for More Information
9 TO 5
Hale Theatre Arizona
4/3-4/17/2014
Pushed to the boiling point, three female co-workers concoct a plan to get even with the sexist, egotistical, lying, hypocritical bigot they call their boss. You'll cheer as they take control of the company while learning there's nothing they can't do-even in a man's world. Set in the late 1970s, 9 to 5 is a story of friendship and revenge in the Rolodex era. Outrageous, thought provoking, and a little romantic, the beguiling trio teams up for the greater good, to take care of business, and arrange a little retribution.
Click Here for More Information
ONCE UPON A MATTRESS
Independence High School
4/16-4/19/2014
If you thought you knew the story of 'The Princess and The Pea,' you may be in for a walloping surprise! Did you know, for instance, that Princess Winnifred actually swam the moat to reach Prince Dauntless the Drab? Or that Lady Larken's love for Sir Harry provided a rather compelling reason that she reach the bridal altar post haste? Or that, in fact, it wasn't the pea at all that caused the princess a sleepless night? Carried on a wave of wonderful songs, by turns hilarious and raucous, romantic and melodic, this rollicking spin on the familiar classic of royal courtship and comeuppance provides for some side-splitting shenanigans. Chances are you'll never look at fairy tales quite the same way again.Music by
Mary Rodgers
; Book by
Jay Thompson
&
Dean Fuller
&
Marshall Barer
; Lyrics by
Marshall Barer
Click Here for More Information
BIG RIVER
Mesa Encore Theatre
4/4-4/20/2014
Twain's timeless classic sweeps us down the mighty Mississippi as the irrepressible Huck Finn helps his friend Jim, a slave, escape to freedom at the mouth of the Ohio River. Their adventures along the way are hilarious, suspenseful and heartwarming, bringing to life your favorite characters from the novel-the Widow Douglas and her stern sister,
Miss Watson
; the uproarious King and Duke, who may or may not be as harmless as they seem; Huck's partner in crime,
Tom Sawyer
, and their rowdy gang of pals; Huck's drunken father, the sinister Pap Finn; the lovely Mary Jane Wilkes and her trusting family. Propelled by the award winning score from
Roger Miller
, the king of country music, this jaunty journey provides a brilliantly theatrical celebration of pure Americana. Adapted from the novel "The Adventures of Huckleberry Finn" by
Mark Twain
, BIG RIVER won 8 Tony Awards, including Best Musical and Best Score.
Click Here for More Information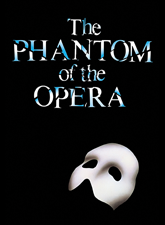 THE PHANTOM OF THE OPERA
Mohave High School
4/4-4/26/2014
THE PHANTOM OF THE OPERA is composed by
Andrew Lloyd Webber
, with lyrics by
Charles Hart
, additional lyrics by
Richard Stilgoe
, and a book by Lloyd Webber and Stilgoe. Based on the classic novel ?Le FantMusic by
Andrew Lloyd Webber
; Lyrics by
Charles Hart
; Additional Lyrics by
Richard Stilgoe
; Book by
Andrew Lloyd Webber
&
Richard Stilgoe
; Based on
Click Here for More Information
BYE BYE BIRDIE
Scottsdale Desert Stages Theatre
4/11-5/4/2014
Bye Bye Birdie is a stage musical with a book by
Michael Stewart
, lyrics by
Lee Adams
, and music by
Charles Strouse
. Originally titled Let's Go Steady, the satire on American society is set in 1958
Click Here for More Information
THE SECRET GARDEN
Arizona Broadway Theatre
4/11-5/11/2014
Known for its rich score and beautiful melodies, The Secret Garden is an enchanting musical based on the 1911 novel by
Frances Hodgson Burnett
. Set in the early years of the 20th century, the story centers on Mary Lennox, an orphan who is sent to England to live with her reclusive Uncle Archibald on his mysterious estate. Beckoned by haunting melodies, Mary is drawn to uncover the magic garden and the secrets within. A story of enduring love and the power of imagination, The Secret Garden is a show for all ages that will leave you captivated and entranced!
Click Here for More Information
THE LAST 5 YEARS
Scottsdale Desert Stages Theatre
3/21-5/25/2014
The Last Five Years is a musical written by
Jason Robert Brown
. It premiered at Chicago's
Northlight Theatre
in 2001 and was then produced Off-Broadway in March 2002
Click Here for More Information
View All Show Listings for Mesa
Click Here to View BroadwayWorld.com Mesa Calendar