Now Playing Onstage in Mesa - Week of 3/30/2014
View All Show Listings for Mesa
Click Here to View BroadwayWorld.com Mesa Calendar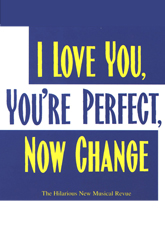 I LOVE YOU, YOU'RE PERFECT, NOW CHANGE
Paradise Valley High School
4/2-4/4/2014
This celebration of the mating game takes on the truths and myths behind that contemporary conundrum know as 'the relationship.' Act I explores the journey from dating and waiting to love and marriage, while Act II reveals the agonies and triumphs of in-laws and newborns, trips in the family car and pick-up techniques of the geriatric set. This hilarious revue pays tribute to those who have loved and lost, to those who have fallen on their face at the portal of romance, to those who have dared to ask, 'Say, what are you doing Saturday night?'Book and Lyrics by
Joe DiPietro
; Music by
Jimmy Roberts
Click Here for More Information
THE SOUND OF MUSIC
Saguaro High School
4/2-4/4/2014
The final collaboration between Rodgers & Hammerstein was destined to become the world's most beloved musical. When a postulant proves too high-spirited for the religious life, she is dispatched to serve as governess for the seven children of a widowed naval Captain. Her growing rapport with the youngsters, coupled with her generosity of spirit, gradually captures the heart of the stern Captain, and they marry. Upon returning from their honeymoon they discover that Austria has been invaded by the Nazis, who demand the Captain's immediate service in their navy. The family's narrow escape over the mountains to Switzerland on the eve of World War II provides one of the most thrilling and inspirational finales ever presented in the theatre. The motion picture version remains the most popular movie musical of all time.Music by Rodgers, Richard; Lyrics by
Oscar Hammerstein
II; Book by
Howard Lindsay
&
Russel Crouse
; Suggested by
Click Here for More Information
SPEECHLESS
Mesa Arts Center, Ikeda Theater
4/5-4/5/2014
Hanoch Rosenn's pantomime combines performance perfection, emotional depth. and humor, supported by the use of cutting edge technology inculding videos, LED screens, 3-D animation, lighting, effects and rich music. Rosenn is an artist who can express himself without uttering a single word. He describes and displays man's constant confrontation with the world that surrounds him. Entering the 21st century, humans have been faced with great challenges. "Speechless" sets before us a mirror through which we can see ourselves in an original and amusing way. Sometimes tragic, sometimes comic but always surprising, "Speechless" deals with man's hopes and dreams against reality which is often full of compromises. All of this is done with humour, genuine observation and without words! It's the perfect show for international audiences, anywhere in the world!
Click Here for More Information
OLIVER!
Mesa Arts Center, Piper Repertory Theater
4/4-4/12/2014
Fresh from its record-breaking run in London's West End, one of the most beloved musicals , Oliver!, returns to the East Valley. This well-crafted tale brings vividly to life Dickens' timeless characters with its ever-popular story of the boy who asked for more,
Lionel Bart
's sensational score includes "Food Glorious Food," "Consider Yourself," "You've Got to Picka-Pocket or Two," "I'd Do Anything," "Oom Pah Pah," "As Long As He Needs Me," "Where is Love," and many more. With a cast of scores of the Valley's most talented children and adults and a heartwarming story, Oliver! is a hit you won't want to miss.
Click Here for More Information
9 TO 5
Hale Theatre Arizona
4/3-4/17/2014
Pushed to the boiling point, three female co-workers concoct a plan to get even with the sexist, egotistical, lying, hypocritical bigot they call their boss. You'll cheer as they take control of the company while learning there's nothing they can't do-even in a man's world. Set in the late 1970s, 9 to 5 is a story of friendship and revenge in the Rolodex era. Outrageous, thought provoking, and a little romantic, the beguiling trio teams up for the greater good, to take care of business, and arrange a little retribution.
Click Here for More Information
BIG RIVER
Mesa Encore Theatre
4/4-4/20/2014
Twain's timeless classic sweeps us down the mighty Mississippi as the irrepressible Huck Finn helps his friend Jim, a slave, escape to freedom at the mouth of the Ohio River. Their adventures along the way are hilarious, suspenseful and heartwarming, bringing to life your favorite characters from the novel-the Widow Douglas and her stern sister,
Miss Watson
; the uproarious King and Duke, who may or may not be as harmless as they seem; Huck's partner in crime,
Tom Sawyer
, and their rowdy gang of pals; Huck's drunken father, the sinister Pap Finn; the lovely Mary Jane Wilkes and her trusting family. Propelled by the award winning score from
Roger Miller
, the king of country music, this jaunty journey provides a brilliantly theatrical celebration of pure Americana. Adapted from the novel "The Adventures of Huckleberry Finn" by
Mark Twain
, BIG RIVER won 8 Tony Awards, including Best Musical and Best Score.
Click Here for More Information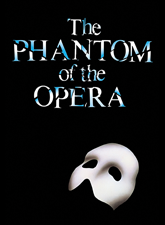 THE PHANTOM OF THE OPERA
Mohave High School
4/4-4/26/2014
THE PHANTOM OF THE OPERA is composed by
Andrew Lloyd Webber
, with lyrics by
Charles Hart
, additional lyrics by
Richard Stilgoe
, and a book by Lloyd Webber and Stilgoe. Based on the classic novel ?Le FantMusic by
Andrew Lloyd Webber
; Lyrics by
Charles Hart
; Additional Lyrics by
Richard Stilgoe
; Book by
Andrew Lloyd Webber
&
Richard Stilgoe
; Based on
Click Here for More Information
THE LAST 5 YEARS
Scottsdale Desert Stages Theatre
3/21-5/25/2014
The Last Five Years is a musical written by
Jason Robert Brown
. It premiered at Chicago's
Northlight Theatre
in 2001 and was then produced Off-Broadway in March 2002
Click Here for More Information
View All Show Listings for Mesa
Click Here to View BroadwayWorld.com Mesa Calendar