Now Playing Onstage in Memphis - Week of 2/23/2014
February 23
10:02 AM 2014
View All Show Listings for Memphis
Click Here to View BroadwayWorld.com Memphis Calendar
BLACK VIOLIN
Orpheum Theatre
2/28-2/28/2014
Virtuoso violinists Kev and Wil B are back to raise the roof sky-high with their funky fusion of classical, jazz, hip-hop, blues and R&B. Joining Kev and Wil B are DJ TK on the turntables, Beatdown on Drums and Joe Cello on Cello. Apollo Legends BLACK VIOLIN compose a concert just for you with booming new beats, classic faves and cool pop covers. With superstars
Alicia Keys
,
Kanye West
, Akon, Diddy and
Linkin Park
singing their praises, BLACK VIOLIN smashes musical stereotypes and will enthrall lovers of Bach and Beyonce. They have inspired kids proving that their hearts are as big and soulful as their sound.
Click Here for More Information
CHESS
University of Memphis, Mainstage
2/20-3/1/2014
Cunning gamesmanship is the order of the day in this intriguing tale of conflict set during the Cold War era. The tensions between America and Russia are played out on the chessboard in this dynamic rock opera that develops the sophisticated game of chess into a metaphor for romantic rivalries and East-West political intrigue. Like the game of chess, life and love sometimes require strategic power plays, manipulations, and sacrificial pawns.
Click Here for More Information
SEVEN GUITARS
Hattiloo Theatre
2/13-3/2/2014
Click Here for More Information
HIGH SCHOOL MUSICAL
Bartlett Performing Arts and Conference Center
2/27-3/2/2014
The captain of the high school basketball team and the key members of the academic club shock the student body by teaming to audition for the upcoming school musical. The students of East High are learning an important lesson in teamwork while gearing up for a musical performance that will have their audience dancing in the aisles.
Click Here for More Information
AS YOU LIKE IT
Theatre Memphis
2/14-3/2/2014
As You Like It is a pastoral comedy by
William Shakespeare
believed to have been written in 1599 or early 1600 and first published in the First Folio, 1623.
Click Here for More Information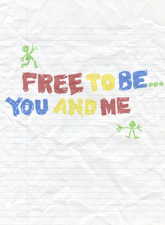 FREE TO BE... YOU AND ME
Playhouse on the Square - Youth
2/18-3/7/2014
Marlo Thomas
conceived a children's book that, instead of telling boys and girls who they should be, would open them to the possibilities of who they could be. She gathered many of her supremely talented friends from various worlds of the arts and the remarkable result is highly regarded as a modern classic of children's literature. Life-enhancing themes are imaginatively blended with music and humor to expand children's personal horizons, enabling them to invent their own futures without limitation, while dispelling some old constraints and worn-out conventions in the process. Parents, teachers and other grown-up friends will delight in sharing this extraordinary and memorable experience with the children in their lives.From the Book `Free To Be... You And Me`; Conceived By
Marlo Thomas
& and Friends; Contributions by Judy Blume & Dan Greenberg &
Carol Hall
&
Sheldon Harnick
& Bruce Hart &
Edward Kleban
& Elain Laron &
Stephen Lawrence
& Betty Miles & Shelley Miller &
Carl Reiner
&
Mary Rodgers
&
Shel Silverstein
&
Peter Stone
& Charlotte Zolotow; Adaptation Written for the Stage by Douglas Love and Regina Safran
Click Here for More Information
THE TRIP TO BOUNTIFUL
Clarence Brown
Theatre
2/20-3/9/2014
A moving and riveting story from one of our country's greatest writers. The air by the river. The song of the red bird. The feel of soil in her fingers! Widow
Carrie Watts
yearns to return to the small Gulf Coast town of Bountiful, where she grew up and raised her family. When she slips away with her latest pension check, the results are both heartbreaking and life-affirming.
Click Here for More Information
BOEING BOEING
Germantown Community Theatre
2/21-3/9/2014
Revised 2008 Broadway Revival Edition. This 1960?s French farce adapted for the English-speaking stage features self-styled Parisian lothario Bernard, who has Italian, German, and American fiancees, each beautiful airline hostesses with frequent "layovers". He keeps "one up, one down and one pending" until unexpected schedule changes bring all three to Paris and Bernard's apartment at the same time.
Click Here for More Information
THE GREAT AMERICAN TRAILER PARK MUSICAL
The Circuit Playhouse
2/28-3/23/2014
The Great American Trailer Park Musical is a two-act musical, written by
David Nehls
and
Betsy Kelso
.
Click Here for More Information
View All Show Listings for Memphis
Click Here to View BroadwayWorld.com Memphis Calendar