Now Playing Onstage in Maine - Week of 3/16/2014
View All Show Listings for Maine
Click Here to View BroadwayWorld.com Maine Calendar
MORNINGS AT SEVEN
Gaslight Theater
3/20-3/20/2014
A story of four aging sisters living in a small midwestern town in 1038, this play deals with the ramifications within the family when two of the sisters begin to question their lives and decided to make changes before it's too late. A bittersweet comedy, Morning's at Seven will open on March 20th, 2014.
Click Here for More Information
ALESSIO BAX
Collins Center for the Arts
3/21-3/21/2014
Alessio Bax is praised for creating "a ravishing listening experience" with his lyrical playing, insightful interpretations and dazzling facility. "His playing quivers with an almost hypnotic intensity," says Gramophone magazine, leading to "an out-of-body experience" (Dallas Morning News). First prize winner at the Leeds and Hamamatsu international piano competitions and a 2009 Avery Fisher Career Grant recipient, he has appeared as soloist with over 90 orchestras, including the London and Royal Philharmonic orchestras, Dallas and Houston symphonies, NHK Symphony in Japan, St. Petersburg Philharmonic with Yuri Temirkanov, and the City of Birmingham Symphony Orchestra with
Sir Simon Rattle
.
Click Here for More Information
MAN OF LA MANCHA
Portland Ovations
3/22-3/22/2014
Dream the impossible dream! Man of La Mancha returns to the stage in an all-new production, complete with the Tony Award-winning score and book that has inspired theatergoers since the very first note of "The Impossible Dream" was heard when it opened. Enter the mind and the world of Don Quixote as he pursues his quest for the impossible dream. Against all odds, a man sees good and innocence in a world filled with darkness and despair. This lyrical and amusing adventure is a classic tale of the triumph of man over his own follies.
Click Here for More Information
ONCE UPON A MATTRESS
Mattanawcook Academy
3/20-3/22/2014
If you thought you knew the story of 'The Princess and The Pea,' you may be in for a walloping surprise! Did you know, for instance, that Princess Winnifred actually swam the moat to reach Prince Dauntless the Drab? Or that Lady Larken's love for Sir Harry provided a rather compelling reason that she reach the bridal altar post haste? Or that, in fact, it wasn't the pea at all that caused the princess a sleepless night? Carried on a wave of wonderful songs, by turns hilarious and raucous, romantic and melodic, this rollicking spin on the familiar classic of royal courtship and comeuppance provides for some side-splitting shenanigans. Chances are you'll never look at fairy tales quite the same way again.Music by
Mary Rodgers
; Book by
Jay Thompson
&
Dean Fuller
&
Marshall Barer
; Lyrics by
Marshall Barer
Click Here for More Information
Keb' Mo'
in Broadway" border="0" height="100" width="100" align="right">
KEB' MO'
Waterville Opera House
3/23-3/23/2014
Keb' Mo' has been making critically acclaimed albums since 1994 when he released his self-titled debut and became a fresh face in the blues / roots genre. That record proved to be an entryway that got many to sit up and take notice. But it was his second release, "Just Like You" in '96 that won him the first of three Grammys. It dared a deeper venture into the joyful and healing aspects of the blues and a more mainstream style. His genre-blending artfulness, intuitive lyrics, unique guitar style, distinctive voice, and magnetic charisma on stage have gained him a tremendously loyal fan base and the significant honor of being called, "a musician's musician." Though it seems that Keb' Mo' flies just under the radar of big name recognition, during his vibrant 18-year career he has been recognized with a vast number of honors, awards and nominations, including Grammys, BMI awards, and numerous WC Handy Blues Awards.
Click Here for More Information
GOOD PEOPLE
The Public Theatre
3/14-3/23/2014
Welcome to South Boston, where this month's paycheck covers last month's bills and a night on the town means a few rounds of bingo. When "mouthy Southie" Margie, loses her job, she turns to an old boyfriend from the neighborhood, now a successful doctor, hoping he'll help her make a fresh start. This humor filled drama from Pulitzer Prize winning playwright
David Lindsay-Abaire
, is a wickedly funny, powerful and insightful story of class, luck and the question of whether you can ever leave the old neighborhood behind.
Click Here for More Information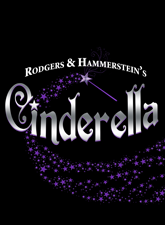 CINDERELLA (ENCHANTED EDITION)
Sacopee Valley High School
3/20-3/23/2014
The timeless enchantment of a magical fairy tale is reborn with the Rodgers & Hammerstein hallmarks of originality, charm and elegance. Originally presented on television in 1957 starring
Julie Andrews
, Rodgers & Hammerstein's CINDERELLA was the most widely viewed program in the history of the medium. Its recreation in 1965 starring
Lesley
Ann Warren
was no less successful in transporting a new generation to the miraculous kingdom of dreams-come-true, and so was a second remake in 1997, which starred Brandy as Cinderella and
Whitney Houston
as her Fairy Godmother. As adapted for the stage, with great warmth and more than a touch of hilarity, the hearts of children and adults alike still soar when the slipper fits. This Enchanted Edition is based on the 1997 teleplay.Music by Rodgers, Richard; Book and Lyrics by
Oscar Hammerstein
II; Adapted for the Stage by
Tom Briggs
; From the Teleplay by
Robert L. Freedman
Click Here for More Information
BEAU JEST
Community Little Theatre
3/21-3/30/2014
Sarah is a nice Jewish girl with a problem: her parents want her married to a nice Jewish boy. They have never met her boyfriend, a WASP executive named Chris Kringle. She tells them she is dating a Jewish doctor and they insist on meeting him. She plans a dinner party and, over the heated protests of Chris, employs an escort service to send her a Jewish date to be Dr. Steinberg. Instead, they send Bob Schroeder, an aspiring actor who agrees to perform the impersonation. Happily, he is extremely convincing in the role and Sarah's parents are enraptured. Soon, even Sarah falls for Bob.
Click Here for More Information
GOD OF CARNAGE
The Bangor Opera House
3/13-3/30/2014
A comedy of manners, without the manners! When little Benjamin whacks his playmate Henry with a stick, breaking two teeth, it is important that the boys' parents set the right example by discussing the matter calmly and reasonably. After all, nothing will be gained by behaving like children. But the thin veneer of civility is stripped away with corrosive wit, revealing the savage underbelly of playground politics. TONY AWARD WINNER! Strong language.
Click Here for More Information
GOD OF CARNAGE
Penobscot Theatre
3/13-3/30/2014
Bangor Opera House:
Yasmina Reza
; trans:
Christopher Hampton
; dir:
Kappy Kilburn
.
Click Here for More Information
PRIVATE LIVES
The Portland Players
3/21-4/6/2014
Private Lives is a 1930 comedy of manners in three acts by Noel Coward. It focuses on a divorced couple who, while honeymooning with their new spouses, discover that they are staying in adjacent rooms at the same hotel.
Click Here for More Information
TRIBES
Portland Stage
3/25-4/13/2014
A dysfunctional family is forced to reconsider their relationship and how they communicate when their son, Billy≠- who was born deaf but stayed out of "deaf culture"- meets Sylvia, a young woman from a deaf family. Interweaving keen insight and surprising moments of humor, this Off-Broadway hit explores language, identity, and what it means to fit in with those close to you.
Click Here for More Information
View All Show Listings for Maine
Click Here to View BroadwayWorld.com Maine Calendar