Now Playing Onstage in Maine - Week of 1/12/2014
View All Show Listings for Maine
Click Here to View BroadwayWorld.com Maine Calendar
AN EVENING OF RODGERS & HAMMERSTEIN CLASSICS
University of Maine
1/17-1/17/2014
An Evening of Rodgers & Hammerstein ClassicsIf no chorus is available, the choral arrangements can be sung by the soloists.
Click Here for More Information
THE ALTERNATE ROUTES
State Theatre
1/17-1/17/2014
The Alternate Routes' name suits them well. They're a band that's never really fit in - in a good way. Without a definitive genre to reference or an established scene to rally behind them, they've been something of a rogue wave in an ocean of bands. They built a fan base the old fashioned way, by driving around the country in a big, white Ford Econoline van, winning crowds over one person-at-a-time with solid, catchy songs and an explosive live show. Since their genesis in 2004, cofounders Tim Warren (vocals, acoustic guitar) and Eric Donnelly (lead guitar) have taken their group through the dizzying heights and frustrating lows of the modern music industry, and have learned some valuable lessons along the way.
Click Here for More Information
DISNEY'S BEAUTY AND THE BEAST
MIDDLE SCHOOL OF THE KENNEBUNKS
1/16-1/18/2014
Step into the enchanted world of Broadway's modern classic, Disney's BEAUTY AND THE BEAST! Based on the Academy-Award winning animated feature, the stage version includes all of the wonderful songs written by
Alan Menken
and the late
Howard Ashman
along with new songs by Mr. Menken and
Tim Rice
. Your audiences will be transported to the heart of provincial life in a lovely French town. When Maurice becomes lost in the woods on the way to the fair, he seeks shelter in an old castle, but the master of the castle is a horrible beast that takes him captive. Maruice's daughter, Belle, must then give up her freedom to save his life. Belle's taming of the unfortunate Beast and his ultimate transformation back into a handsome prince enthralled Broadway audiences for over 13 years. This "tale as old as time" is filled with spectacular costume and set opportunities, or even more simply staged, Disney's BEAUTY AND THE BEAST offers a great opportunity to bring your entire community together for family theatre at its best.
Click Here for More Information
David Mallet
t in Broadway" border="0" height="100" width="100" align="right">
David MalletT
Center Theatre
1/18-1/18/2014
David Mallet
t hails from a small town in northern Maine, and in a career that spans four decades, his music has traveled to all corners of the world. His songs have been recorded by more than 150 artists, including
Pete Seeger
,
Alison Krauss
,
John Denver
,
Emmylou Harris
, and even the Muppets, and his "Garden Song" has become an American folk classic. He has performed in town halls and folk clubs across America and Europe in addition to major venues such as Barns of
Wolf Trap
, Newport Folk Festival, and "Prairie Home Companion". The Bangor Daily News recognized him as one of the 58 most memorable Mainers of the 20th Century. The readers of FOLKWAX (www.folkwax.com) voted him 2003 Artist of the Year and "Artist in Me" 2003 Album of the Year. He has recorded 14 albums, including "The Fable True" (2007), based on Thoreau's last expedition in 1857, a spoken word CD with accompanying music.
Click Here for More Information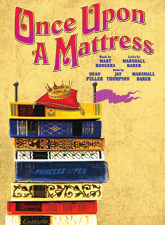 ONCE UPON A MATTRESS
Lawrence High School
1/16-1/18/2014
If you thought you knew the story of 'The Princess and The Pea,' you may be in for a walloping surprise! Did you know, for instance, that Princess Winnifred actually swam the moat to reach Prince Dauntless the Drab? Or that Lady Larken's love for Sir Harry provided a rather compelling reason that she reach the bridal altar post haste? Or that, in fact, it wasn't the pea at all that caused the princess a sleepless night? Carried on a wave of wonderful songs, by turns hilarious and raucous, romantic and melodic, this rollicking spin on the familiar classic of royal courtship and comeuppance provides for some side-splitting shenanigans. Chances are you'll never look at fairy tales quite the same way again.Music by
Mary Rodgers
; Book by
Jay Thompson
&
Dean Fuller
&
Marshall Barer
; Lyrics by
Marshall Barer
Click Here for More Information
JOURNEYS
Collins Center for the Arts
1/19-1/19/2014
Composer Christopher Tin and Maestro Richman reunite for the world premiere of Tin's Sirens for orchestra and vocal quartet. Tin and Richman previously collaborated on the GRAMMY-winning album Calling All Dawns, a thrilling fusion of world and orchestral music. Tin is known for his work as a composer for video games and film, and his song 'Baba Yetu' was the first work written for a video game to ever win a GRAMMY award. Richman will also compose a world-premiere work for the program, which is rounded out by Wagner's glorious Overture to Tannhauser and
Richard Strauss
's epic tone-poem, Death and Transfiguration.
Click Here for More Information
Ira Gershwin
and the Great American Songbook in Broadway" border="0" height="100" width="100" align="right">
WORDS BY: Ira Gershwin AND THE GREAT AMERICAN SONGBOOK
Portland Stage
1/21-2/16/2014
A light-hearted play with music showcasing the life and lyrics of the legendary American librettist
Ira Gershwin
. From his early days writing comic tunes to Broadway and Hollywood stardom, two singers help Ira tell his story through his own words to music by
Jerome Kern
,
Kurt Weill
, and of course, his brother and favorite collaborator, George.
Click Here for More Information
View All Show Listings for Maine
Click Here to View BroadwayWorld.com Maine Calendar