Now Playing Onstage in Louisville - Week of 11/03/2013
View All Show Listings for Louisville
Click Here to View BroadwayWorld.com Louisville Calendar
ALTON BROWN LIVE! THE EDIBLE INEVITABLE TOUR
Kentucky Center, Whitney Hall
11/6-11/6/2013
In the late 1990s, ALTON BROWN reinvented the food show with his award-winning Good Eats on The Food Network, a smart and entertaining food show that blended wit with wisdom, history with pop culture, and science with common cooking sense. An award-winning cookbook author and TV personality/host, Brown gained new followers with his appearances on Iron Chef and The Next Iron Chef.
Click Here for More Information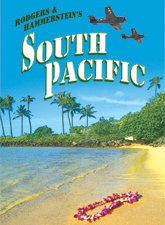 THE KING AND I
Assumption High School
11/1-11/10/2013
East versus West makes for a dramatic, richly textured and ultimately uplifting tale of enormous fascination. It is 1862 in Siam when an English widow,
Anna Leon
owens, and her young son arrive at the Royal Palace in Bangkok, having been summoned by the King to serve as tutor to his many children and wives. The King is largely considered to be a barbarian by those in the West, and he seeks Anna's assistance in changing his image, if not his ways. With both keeping a firm grip on their respective traditions and values, Anna and the King grow to understand and, eventually, respect one another, in a truly unique love story. Along with the dazzling score, the incomparable
Jerome Robbins
ballet, 'The Small House of Uncle Thomas,' is one of the all-time marvels of the musical stage.Music by Rodgers, Richard; Book by
Oscar Hammerstein
II; Lyrics by
Oscar Hammerstein
II; Based on Anna and the King by
Margaret Landon
; Original Choreography by
Jerome Robbins
Click Here for More Information
STRAIGHT NO CHASER
Kentucky Center, Whitney Hall
11/10-11/10/2013
Acapella male vocal group who won a five-album deal after the head of Atlantic Records saw one of their performances on YouTube.
Click Here for More Information
Tom Jones
in Broadway" border="0" height="100" width="100" align="right">
Tom Jones
Actors Theatre of Louisville
11/12-12/8/2013
Women can't keep their hands off
Tom Jones
, a man of unknown parentage but undeniable charm. Tom's heart belongs to the virtuous Sophia Western, but when he finds himself the center of female attention and all manner of romantic complication, everything seems to stand between the two. Former Producing Director
Jon Jory
returns with his rollicking adaptation of
Henry Fielding
's classic comic tale of scandal, sword fighting and the bewildering power of love.
Click Here for More Information
View All Show Listings for Louisville
Click Here to View BroadwayWorld.com Louisville Calendar