Now Playing Onstage in Louisville - Week of 10/20/2013
View All Show Listings for Louisville
Click Here to View BroadwayWorld.com Louisville Calendar
THE MUSIC OF PINK FLOYD
Kentucky Center, Whitney Hall
10/26-10/26/2013
40 years ago, Pink Floyd took us to the "Dark Side of the Moon" and the journey was unforgettable. Relive the greatest songs from Pink Floyd's greatest albums with an eight-member rock band and the Louisville Orchestra.
Click Here for More Information
THE MOUNTAINTOP
Actors Theatre of Louisville
10/8-10/27/2013
Memphis, April 3, 1968. Room 306 at the Lorraine Motel. An exhausted D
R. Martin
Luther King, Jr. returns from a prophetic speech during the sanitation workers' strike and is visited by a mysterious maid with a much greater mission than delivering his coffee. With vivid theatrical imagination and powerful emotion, playwright
Katori Hall
beautifully fictionalizes the final hours of Dr. King's life in this Olivier Award-winning drama about leadership, legacy and mortality. - See more at: http://actorstheatre.org/shows/the-mountaintop-2013-2014/#sthash.5lfH2iFy.dpuf
Click Here for More Information
FIFTH THIRD BANK'S DRACULA
Actors Theatre of Louisville
9/13-10/31/2013
The vampire hunt is on! Experience the Halloween tradition that drips with suspense-and even more blood. This celebrated gothic fright-fest is jam-packed with plenty of thrills and chills to keep you on
The Edge
of your seat.
Click Here for More Information
THE LEGEND OF SLEEPY HOLLOW
Lexington Children's Theatre
10/20-11/1/2013
In a drowsy, dreary hollow where time stands still, new schoolmaster Ichabod Crane is losing his head over the lovely Katrina. Unfortunately, local brute Brom Bones is vying for her affections as well. But as night draws in and the stars sink deeper into the sky, Ichabod realizes there may be even worse things in Sleepy Hollow lurking just over the bridge.
Click Here for More Information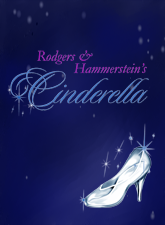 ONCE UPON A MATTRESS
Sacred Heart School for the Arts
10/25-11/3/2013
If you thought you knew the story of 'The Princess and The Pea,' you may be in for a walloping surprise! Did you know, for instance, that Princess Winnifred actually swam the moat to reach Prince Dauntless the Drab? Or that Lady Larken's love for Sir Harry provided a rather compelling reason that she reach the bridal altar post haste? Or that, in fact, it wasn't the pea at all that caused the princess a sleepless night? Carried on a wave of wonderful songs, by turns hilarious and raucous, romantic and melodic, this rollicking spin on the familiar classic of royal courtship and comeuppance provides for some side-splitting shenanigans. Chances are you'll never look at fairy tales quite the same way again.Music by
Mary Rodgers
; Book by
Jay Thompson
&
Dean Fuller
&
Marshall Barer
; Lyrics by
Marshall Barer
Click Here for More Information
FRANKENSTEIN
Central Kentucky Community Theatre
10/25-11/3/2013
A play about brilliant and obsessed eccentric scientist
Victor Frankenstein
who creates a grotesque creature in an unorthodox scientific experience.
Click Here for More Information
View All Show Listings for Louisville
Click Here to View BroadwayWorld.com Louisville Calendar