Now Playing Onstage in Jackson, MS - Week of 3/30/2014
View All Show Listings for Jackson, MS
Click Here to View BroadwayWorld.com Jackson, MS Calendar
PERIOD OF ADJUSTMENT
Bay St. Louis Little Theatre
3/21-4/4/2014
Period of Adjustment is a 1960 play by
Tennessee Williams
that was adapted for the screen in 1962. Both the stage and film versions are set on Christmas Eve and tell the gentle, light-hearted story
Click Here for More Information
GLEE-FUL CELEBRATION
Biloxi Little Theatre
4/3-4/5/2014
Click Here for More Information
MUSSORGSKY'S PICTURES AT AN EXHIBITION
Mississippi Symphony Orchestra
4/5-4/5/2014
The blockbuster season finale features Beethoven's 3rd Piano Concerto with soloist Anton Nel, and Mussorgsky's powerful Pictures at an Exhibition.
Click Here for More Information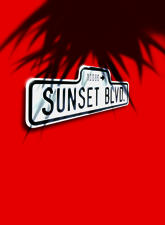 SUNSET BOULEVARD
Oxford High School
3/7-4/5/2014
SUNSET BOULEVARD weaves a magnificent tale of faded glory and unfulfilled ambition. Silent movie star Norma Desmond longs for a return to the big screen, having been discarded by tinsel town with the advent of 'talkies.' Her glamour has faded in all but her mind. When she meets struggling Hollywood screen-writer Joe Gillis in dramatic circumstances, their subsequent passionate and volatile relationship leads to an unforeseen and tragic conclusion. Music by
Andrew Lloyd Webber
; Book and Lyrics by
Don Black
&
Christopher Hampton
; Based on the
Billy Wilder
Film
Click Here for More Information
SORDID LIVES
Corinth Theatre-Arts Playhouse
4/3-4/6/2014
Winters, Texas, is scandalized when good Christian widow and grandmother
Peggy Williams
on dies after tripping over her married lover's wooden legs in a disreputable motel room. Her family scrambles to contain the gossip, but Peggy's ignominious end triggers a downward spiral of embarrassments for the Williamsons. There's Brother Boy, who thinks he's
Tammy Wynette
. The wife of Peggy's lover wants revenge, nobody can agree on the funeral arrangements and a young gay son just wants his mother's acceptance. Naturally, Peggy's funeral is where this simmering stew of family emotion finally boils over. Southern playwright
Del Shores
makes us laugh and sympathize with this kooky but lovable Texan family.
Click Here for More Information
AND THEN THERE WERE NONE
Black Rose Theatre
4/3-4/13/2014
And Then There Were None is a 1943 play by crime writer
Agatha Christie
. The play, like the 1939 book on which it is based, was originally titled and performed in the UK as Ten Little Niggers. It was also performed under the name Ten Little Indians.
Click Here for More Information
GYPSY
Gulfport Little Theatre
4/4-4/13/2014
Gypsy is a musical with music by
Jule Styne
, lyrics by
Stephen Sondheim
, and a book by
Arthur Laurents
.
Click Here for More Information
View All Show Listings for Jackson, MS
Click Here to View BroadwayWorld.com Jackson, MS Calendar