Now Playing Onstage in Indianapolis - Week of 9/29/2013
September 29
10:09 AM 2013
View All Show Listings for Indianapolis
Click Here to View BroadwayWorld.com Indianapolis Calendar
FIDDLER ON THE ROOF
CLARK PLEASANT MIDDLE SCHOOL
10/3-10/4/2013
In the
Little Village
of Anatevka, Tevye, a poor dairyman, tries to instill in his five daughters the traditions of his tight-knit Jewish community in the face of changing social mores and the growing anti-Semitism of Czarist Russia. Rich in historical and ethnic detail, FIDDLER ON THE ROOF has touched audiences around the world with its humor, warmth and honesty. The universal theme of tradition cuts across barriers of race, class, nationality and religion, leaving audiences crying tears of laughter, joy and sadness.The show features a star turn in Tevye, among the most memorable roles in musical theatre. Original director/choreographer
Jerome Robbins
' staging is legendary, and available from MTI in a comprehensive choreographic guide. Its celebrated score by
Jerry Bock
and
Sheldon Harnick
, features songs loved the world over: "Sunrise, Sunset," "If I Were A Rich Man" and "Matchmaker," to name a few. FIDDLER ON THE ROOF is simply Broadway at its very best.
Click Here for More Information
AIN'T MISBEHAVIN'
COMMUNITY THEATRE OF TERRE HAUTE
9/27-10/6/2013
The outrageously prodigious comic and musical soul of 1930's Harlem lives on in this rollicking, swinging, finger-snapping revue that is still considered one of Broadway's best. The inimitable Thomas "Fats" Waller rose to international fame during the Golden Age of the Cotton Club, honky tonk dives along Lenox Avenue, rent parties, stride piano players and that jumpin' new beat, Swing. Although not quite a biography, AIN'T MISBEHAVIN' evokes the delightful humor and infectious energy of this American original as a versatile cast struts, strums and sings the songs he made famous in a career that ranged from uptown clubs to downtown Tin Pan Alley to Hollywood and concert stages in the U.S., Canada and Europe.Assembled under the expert eye of director/lyricist
Richard Maltby
, Jr., AIN'T MISBEHAVIN' is one of the most popular, well-crafted revues of all time. Sometimes sassy, sometimes sultry, with moments of devastating beauty, AIN'T MISBEHAVIN' is simply unforgettable.
Click Here for More Information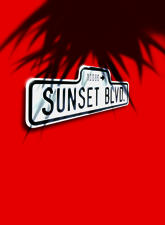 SUNSET BOULEVARD
Footlite Musicals, Inc.
9/20-10/6/2013
SUNSET BOULEVARD weaves a magnificent tale of faded glory and unfulfilled ambition. Silent movie star Norma Desmond longs for a return to the big screen, having been discarded by tinsel town with the advent of 'talkies.' Her glamour has faded in all but her mind. When she meets struggling Hollywood screen-writer Joe Gillis in dramatic circumstances, their subsequent passionate and volatile relationship leads to an unforeseen and tragic conclusion. Music by
Andrew Lloyd Webber
; Book and Lyrics by
Don Black
&
Christopher Hampton
; Based on the
Billy Wilder
Film
Click Here for More Information
Roald Dahl
'S WILLY WONKA in Broadway" border="0" height="100" width="100" align="right">
Roald Dahl'S WILLY WONKA
NEW ALBANY HIGH SCHOOL
9/26-10/6/2013
Roald Dahl
's timeless story of the world-famous candy man and his quest to find an heir comes to life in this stage adaptation ofCharlie and the Chocolate Factory, which features the songs from the classic family filmWilly Wonka and the Chocolate Factory.
Roald Dahl
's WILLY WONKA, featuring a memorable score by
Leslie Bricusse
(JEKYLL & HYDE, DOCTOR DOLITTLE) and
Anthony Newley
, follows enigmatic candy manufacturer Willy Wonka as he stages a contest by hiding five golden tickets in five of his scrumptious candy bars. Whoever comes up with these tickets will win a free tour of the Wonka factory, as well as a lifetime supply of candy. Four of the five winning children are insufferable brats: the fifth is a likeable young lad named Charlie Bucket who takes the tour in the company of his equally amiable grandfather. The children must learn to follow Mr. Wonka's rules in the factory--or suffer the consequences.This scrumdidilyumptious musical is guaranteed to delight everyone's sweet tooth. With this show's flexible cast size, featuring roles for all ages, your production will take audiences on a fantasy ride into the land of pure imagination!
Roald Dahl
's WILLY WONKA has been created with educators and student performers in mind. This title is ONLY available for amateur groups to license.
Click Here for More Information
9 TO 5, THE MUSICAL
JASPER HIGH SCHOOL
10/4-10/6/2013
9 TO 5: THE MUSICAL, with music and lyrics by
Dolly Parton
and book by
Patricia Resnick
, is based on the 1980 hit movie Nine to Five.Pushed to the boiling point by their boss, three female co-workers concoct a plan to get even with the sexist, egotistical, lying, hypocritical bigot they call their boss. They conspire to take control of their company and learn there's nothing they can't do -- even in a man's world. Set in the late 1970s, 9 TO 5: THE MUSICAL is a hilarious story of friendship and revenge in the Rolodex era. Outrageous, thought-provoking, and even a little romantic, 9 TO 5: THE MUSICAL is about teaming up and taking care of business.This high-energy show is ideal for a large, mostly female cast. With its jubilant score and easily relatable characters, 9 TO 5: THE MUSICAL is the perfect show for community theaters or high schools.
Click Here for More Information
INTO THE WOODS JR
BIZ ACADEMY OF MUSICAL THEATRE
10/4-10/12/2013
The Brothers Grimm
"go Broadway" as Sondheim and Lapine offer up a cockeyed fairy tale where all of your favorite characters""Cinderella, Little Red Riding Hood, Jack (and his beanstalk) and The Witch""meet and interact on their journeys. With unforgettable roles, little dancing and no chorus, INTO THE WOODS JR. showcases a medium-sized ensemble of talented singers and actors. The sophisticated score has been adapted to make it easier--though still challenging--for young performers. INTO THE WOODS JR. is a funny and engaging way to get young people to think about the stories with which they've grown up and the ethical issues raised therein.
Click Here for More Information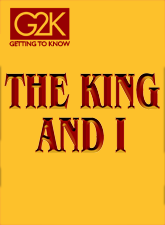 THE CRUCIBLE
Indiana Repertory Theatre
9/17-10/12/2013
Arthur Miller
; dir:
Michael Donald
Edwards.
Click Here for More Information
LITTLE WOMEN
ANDERSON UNIVERSITY
10/4-10/13/2013
Based on
Louisa May Alcott
's own family experiences (and novel), LITTLE WOMEN, follows the adventures of Jo, Meg, Beth and Amy March as they grow up in Civil War America. The beloved story of the March sisters is timeless and deals with issues as relevant today as when they were written. Now, this wonderful narrative has been brought to life as an exhilarating new musical filled with glorious music, dancing and heart. LITTLE WOMEN embodies the complete theatrical experience, guaranteeing a night filled with laughter, tears, and a lifting of the spirit. This powerful score soars with the sounds of personal discovery, heartache and hope -- the sounds of a young America finding its voice. In years to come, we are sure that hundreds of productions by schools and theatres throughout the world will make this stage adaptation of the American classic novel a classic musical theatre treasure in its own right.
Click Here for More Information
SCHOOLHOUSE ROCK LIVE! JR
HENDRICKS CIVIC THEATRE
10/4-10/13/2013
The Emmy® Award-winning Saturday morning educational cartoon series is now the basis for one of the most fun, energetic, and easily mounted musicals ever to hit the stage! A loose, revue-like structure allows for a great deal of flexibility in staging and cast size. Set and costume design can be as simple or complex as your budget or imagination allow. And because most of the songs are so familiar and easy to learn, rehearsals are bound to be a snap. Perfect for young performers of all ages and experience levels, SCHOOLHOUSE ROCK LIVE! JR. will be a hit for actors and audiences alike!
Click Here for More Information
COMPANY
UNIV OF SOUTHERN INDIANA
10/4-10/18/2013
The clashing sounds and pulsing rhythms of New York City underscore this landmark "concept" show, considered by many to have inaugurated the modern era of musical theatre. COMPANY follows our anti-hero bachelor Robert as he makes his way through a series of encounters with April (the stewardess), Kathy (the girl who's going to marry someone else), Marta (the "peculiar" one), as well as with his married friends. On the night of his 35th birthday, confirmed bachelor
Robert Conte
mplates his unmarried state. In vignette after hilarious vignette, we are introduced to "those good and crazy people," his married friends, as Robert weighs the pros and cons of married life. In the end, he realizes being alone is "alone, not alive."An honest, witty, sophisticated look at relationships, COMPANY is as contemporary and relevant as ever (witness the recent hit revivals on Broadway and the West End). It features a brilliant energetic score containing many of
Stephen Sondheim
's best-known songs (including "Another Hundred People," "The Ladies Who Lunch" and "Being Alive").
Click Here for More Information
Dr. Seuss
' THE CAT IN THE HAT in Broadway" border="0" height="100" width="100" align="right">
Dr. Seuss' THE CAT IN THE HAT
CARDINAL STAGE COMPANY
10/5-10/19/2013
From the moment his tall, red-and-white-striped hat appears around the door, Sally and her brother know that THE CAT IN THE HAT is the funniest, most mischievous cat they have ever met.With the trickiest of tricks and craziest of ideas, he is certainly fun to play with. And he turns a rainy afternoon into an amazing adventure. But what will mum find when she gets home...?
The
National Theatre
's production of
Dr. Seuss
's THE CAT IN THE HAT is a lively, engaging "play with sound effects" for performance by adults for young children. Not a word has been touched or added to
Dr. Seuss
's classic, ensuring anyone who's read the story will find themselves transported into the world they've always imagined.
Click Here for More Information
SEVEN BRIDES FOR SEVEN BROTHERS
AMISH ACRES/ROUND BARN DINNER
9/10-10/20/2013
"Goin' courting"Ł has never been as much fun as in this rip-roaring stage version of the popular MGM movie, adapted by
Lawrence Kasha
and
David Landay
. Set in Oregon in 1850, SEVEN BRIDES FOR SEVEN BROTHERS tells the story of Millie, a young bride living in the 1850's Oregon wilderness. Her plan to civilize and marry off her six rowdy brothers-in-law to ensure the success of her own marriage backfires when the brothers, in their enthusiasm, kidnap six women from a neighboring town to be their brides. Bursting with the rambunctious energy of the original film, SEVEN BRIDES FOR SEVEN BROTHERS is all boisterous fun and romance that harkens back to the glory days of the movie musical.SEVEN BRIDES FOR SEVEN BROTHERS is a glorious romp suitable for middle school, high school, and community theatre productions. This show's large ensemble is a perfect opportunity to showcase many performers of all types.
Click Here for More Information
View All Show Listings for Indianapolis
Click Here to View BroadwayWorld.com Indianapolis Calendar