Now Playing Onstage in Houston - Week of 9/29/2013
September 29
10:09 AM 2013
View All Show Listings for Houston
Click Here to View BroadwayWorld.com Houston Calendar
AZAR
Main Street Theater
10/4-10/5/2013
Azar ("random" in Spanish) celebrates the unknown, the unpredictable, the things that cannot be explained or defined and point us to creative possibility. Azar is not a rehearsed and staged "show" in the traditional sense. This work draws its inspiration from fragments, the clown's state of wonder and ideas of perception.
Click Here for More Information
RASPBERRY FIZZ
Bohemeo's
10/4-10/6/2013
Ellson is 11 years old. He is chomping at the bit to ask Samantha out to the harvest dance. What's with that strange carnival barker with the mysterious sideshow bally? RASPBERRY FIZZ is an exploration of expectation and the potentialities of the future tied up in a tender, weird and humorous slice-of-life encounter between two adolescents in the small town America of 1949.
Click Here for More Information
THE ROCKY HORROR SHOW
Stage Door Inc.
9/20-10/12/2013
Come up to the lab and see what is on the slab! That sweet transvestite and his motley crew return for a third time here at stage door inc. With a new twist in design. Complete with sass from the audience, cascading toilet paper and an array of other audience participation props, it is guaranteed to be more fun than in years past!
Click Here for More Information
PRISCILLA QUEEN OF THE DESERT
The Hobby Center
9/29-10/12/2013
This OUTRAGEOUSLY fun show tells the uplifting story of a trio of friends, on a road trip of a lifetime, who hop aboard a battered old bus searching for love and friendship in the middle of the Australian outback and end up finding more than they could ever have dreamed. An international hit with over 500 dazzling, 2011 TonyŽ Award-winning costumes, Priscilla Queen of the Desert features a hit parade of dance-floor favorites including "It's Raining Men," "Finally" and "I Will Survive." The Hollywood Reporter calls Priscilla "funny and fabulous! Joyous entertainment with eye-popping visuals and unexpected heart!"
Click Here for More Information
THE PINE
The Catastrophic Theatre
9/27-10/19/2013
This one's been a long time in the making and we've been talking it up since The MAP Fund awarded Catastrophic a grant to commission a new play by Chicago playwright
Mickle Maher
, a favorite to Catastrophic artists and audiences. Maher has become familiar to Catastrophic fans through the production of three of his plays: The Strangerer, Spirits to Enforce, and There Is A Happiness That Morning Is. Set in the ghost of an old hotel, The Pine is a sort of fairy tale that deals in matters of love and death and grief. This hotel, a way-station between alive and dead, is inhabited by such characters as a nine-foot tall green bell hop who likes to cut off his head to emphasize a point; a group of pilgrims that hold a book club to discuss "The Unread Book," a book that no one in the world has actually read; a fellow whose only friend is a housefly; and his neighbor Steve, who happens to be Death himself. An extraordinary comic and genuine heartbreaker, Maher is drawing from a number of unlikely sources to create something much more than the sum of its parts. Think "Desolation Row," but better. And did we mention it's all in verse? This one's going to be a doozy.
Click Here for More Information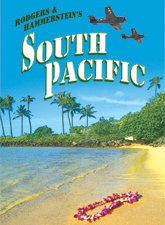 YOU CAN?T TAKE IT WITH YOU
Alley Theatre
9/20-10/20/2013
Moss Hart
,
George S. Kaufman
.
Click Here for More Information
IMMEDIATE FAMILY
The Ensemble Theatre
9/21-10/20/2013
Paul Oakley Stovall
; dir: Eileen J. Morris.
Click Here for More Information
YOU CAN'T TAKE IT WITH YOU
Alley Theatre
9/25-10/20/2013
This Pulitzer Prize-winning classic by the team of Kaufman and Hart (The Man Who Came to Dinner, 2009) is perhaps the greatest American comedy ever written. Alice Sycamore must introduce her fiance's straight-laced family to her rather more eccentric family. When the wildly different families meet, the worlds of the wealthy, uptight Kirbys and the off-kilter Sycamores collide. At first the Sycamores seem mad, but it is not long before we realize that if they are mad, the rest of the world is madder. Kaufman and Hart's hilarious You Can't Take It With You features the Alley Resident Company of Actors.
Click Here for More Information
ENCHANTED APRIL
Playhouse 1960
10/4-10/26/2013
Enchanted April is a play about the power of nature and nurture. Two women, so unhappily married, so degraded, so self-righteous, find each other.
Click Here for More Information
LITTLE SHOP OF HORRORS
Playhouse 1960
10/5-10/27/2013
Little Shop of Horrors is a comedy horror rock musical, by composer
Alan Menken
and writer
Howard Ashman
, about a hapless florist shop worker who raises a plant that feeds on human blood and flesh.
Click Here for More Information
View All Show Listings for Houston
Click Here to View BroadwayWorld.com Houston Calendar