Now Playing Onstage in Houston - Week of 9/15/2013
September 15
10:09 AM 2013
View All Show Listings for Houston
Click Here to View BroadwayWorld.com Houston Calendar
HOW TO SUCCEED IN BUSINESS WITHOUT REALLY TRYING
Beaumont Community Players
9/6-9/21/2013
A hilarious satire of big business in the sixties and all it held sacred, this musical follows the rise of J. Pierrepont Finch, who uses a little handbook called "How To Succeed In Business Without Really Trying" to climb the corporate ladder, skipping gaily from lowly window washer to high-powered executive, while avoiding the familiar dangers of the day: the "company man," backstabbing coworkers, the office party, and even caffeine addiction, only to be tripped up by of all things, true love.
Click Here for More Information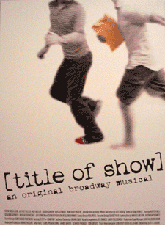 THE REAL THING
Main Street Theater
8/31-9/29/2013
Tom Stoppard
; dir: Re
Becca Greene
Udden.
Click Here for More Information
ARSENIC AND OLD LACE
The Garza Main Stage
9/6-9/29/2013
A mild-mannered and conventional theatre critic is driven to madness by the murderous habits of his sweetly charitable aunts. There are lots of laughs among all the bodies in this wickedly funny farce!
Click Here for More Information
THE ROCKY HORROR SHOW
Stage Door Inc.
9/20-10/12/2013
Come up to the lab and see what is on the slab! That sweet transvestite and his motley crew return for a third time here at stage door inc. With a new twist in design. Complete with sass from the audience, cascading toilet paper and an array of other audience participation props, it is guaranteed to be more fun than in years past!
Click Here for More Information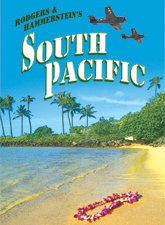 YOU CAN?T TAKE IT WITH YOU
Alley Theatre
9/20-10/20/2013
Moss Hart
,
George S. Kaufman
.
Click Here for More Information
IMMEDIATE FAMILY
The Ensemble Theatre
9/21-10/20/2013
Paul Oakley Stovall
; dir: Eileen J. Morris.
Click Here for More Information
View All Show Listings for Houston
Click Here to View BroadwayWorld.com Houston Calendar