Now Playing Onstage in Detroit - Week of 1/26/2014
View All Show Listings for Detroit
Click Here to View BroadwayWorld.com Detroit Calendar
THE 25TH ANNUAL PUTNAM COUNTY SPELLING BEE
ST DUNSTANS
Theatre Guild
OF CRANBROOK
1/17-2/1/2014
Six young people in the throes of puberty, overseen by grown-ups who barely managed to escape childhood themselves, learn that winning isn't everything and that losing doesn't necessarily make you a loser.THE 25TH ANNUAL PUTNAM COUNTY SPELLING BEE is a hilarious tale of overachievers' angst chronicling the experience of six adolescent outsiders vying for the spelling championship of a lifetime. The show's Tony Award winning creative team has created the unlikeliest of hit musicals about the unlikeliest of heroes: a quirky yet charming cast of outsiders for whom a spelling bee is the one place where they can stand out and fit in at the same time.
Click Here for More Information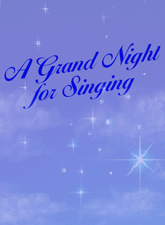 A GRAND NIGHT FOR SINGING
Grosse Pointe Theatre
1/19-2/1/2014
A Grand Night for SingingTaste and imagination, the two key ingredients for a first-rate revue, abound in this fresh take on the Rodgers & Hammerstein canon conceived by Tony Award winner
Walter Bobbie
. Over three decades after the duo's final collaboration, THE SOUND OF MUSIC, took the Great White Way by storm, it was in fact this new R&H musical that opened the 1994 Broadway season with flair and distinction, garnering wildly enthusiastic notices as well as earning two Tony nominations, including Best Musical. Here at R&H, our founding fathers probably never imagined 'Shall We Dance?' as a comic pas de deux for a towering beauty and her diminutive admirer, nor did they suspect that one day a lovelorn young lad might pose the musical question, 'How do you solve a problem like Maria?' But that's precisely the kind of invention lavished upon this new revue, with innovative musical arrangements including a sultry Andrews Sisters-esque 'I'm Gonna Wash That Man Right Out-a My Hair,' a swingin' 'Honeybun' worthy of the Modernaires, and a jazzy 'Kansas City' which leaves no question about how terrifically up to date the remarkable songs of R&H remain.
Click Here for More Information
MILLION DOLLAR QUARTET
Whiting Auditorium
1/31-2/1/2014
Million Dollar Quartet is the electrifying new musical inspired by the famed recording session that brought together rock 'n' roll icons
Elvis Presley
,
Johnny Cash
,
Carl Perkins
and
Jerry Lee
Lewis for the first and only time. On December 4, 1956, these four young musicians gathered at Sun Records in Memphis for what would be one of the greatest jam sessions ever. Million Dollar Quartet brings that legendary night to life, featuring a score of rock hits that includes "Blue Suede Shoes," "Fever," "That's All Right," "Sixteen Tons," "Great Balls of Fire," "Walk the Line," "Whole Lotta Shakin' Goin' On," "Who Do You Love?," "Real Wild Child," "Folsom Prison Blues" and "Hound Dog." This thrilling musical captures the singular moment when four major talents came together to become a red-hot rock i┐Żn' roll band. Don't miss your chance to be a fly on the wall of fame... at Million Dollar Quartet.
Click Here for More Information
DORA THE EXPLORER LIVE! DORA'S PIRATE ADVENTURE
Skyline High School
2/1-2/2/2014
Click Here for More Information
HARRIS CASHES OUT
Meadow Brook Theatre
1/8-2/2/2014
Meadow Brook Theatre:Londos' D'Arrigo.
Click Here for More Information
URINETOWN
AVON PLAYERS
1/24-2/8/2014
One of the most uproariously funny musicals in recent years, URINETOWN is a hilarious tale of greed, corruption, love, and revolution in a time when water is worth its weight in gold. In a Gotham-like city, a terrible water shortage, caused by a 20-year drought, has led to a government-enforced ban on private toilets. The citizens must use public amenities, regulated by a single malevolent company that profits by charging admission for one of humanity's most basic needs. Amid the people, a hero decides he's had enough, and plans a revolution to lead them all to freedom! Inspired by the works of
Bertolt Brecht
and
Kurt Weill
, URINETOWN is an irreverently humorous satire in which no one is safe from scrutiny. Praised for reinvigorating the very notion of what a musical could be, URINETOWN catapults the "comedic romp"Ł into the new millennium with its outrageous perspective, wickedly modern wit, and sustained ability to produce gales of unbridled laughter.
Click Here for More Information
SHREK
FOREVER AFTER PRODUCTIONS
1/31-2/9/2014
SHREK THE MUSICAL, based on the Oscar« winningDreamWorks film that started it all, brings the hilarious story ofeveryone's favorite ogre to dazzling new life on the stage. Ina faraway kingdom turned upside down, things get ugly when an unseemlyogre "? not a handsome prince "? shows up to rescue a feisty princess.Throw in a donkey who won't shut up, a bad guy with a SHORT temper, acookie with an attitude and over a dozen other fairy tale misfits, andyou've got the kind of mess that calls for a real hero. Luckily,there's one on hand...and his name is Shrek. Full of all-new songs, great dancing and breathtaking scenery, SHREK THE MUSICAL is part romance, part twisted fairy tale and all irreverent fun for everyone!**AVAILABLE FOR LICENSES FOR PERFORMANCES BEGINNING JUNE 2013**
Click Here for More Information
DISNEY'S THE LITTLE MERMAID JR
CROSWELL OPERA HOUSE
1/31-2/9/2014
In a magical kingdom fathoms below, the beautiful young mermaid Ariel longs to leave her ocean home to live in the world above. But first, she'll have to defy her father King Triton, make a deal with the evil sea witch Ursula, and convince Prince Eric that she's the girl with the enchanting voice. Adapted from Disney's 2008 Broadway production, Disney's THE LITTLE MERMAID JR. features the hit songs "Part of Your World," "She's in Love," and the Oscar-winning "Under the Sea."
Click Here for More Information
I LOVE YOU, YOU'RE PERFECT, NOW CHANGE
Spotlight Players
1/31-2/9/2014
I Love You, You're Perfect, Now ChangeThis celebration of the mating game takes on the truths and myths behind that contemporary conundrum know as 'the relationship.' Act I explores the journey from dating and waiting to love and marriage, while Act II reveals the agonies and triumphs of in-laws and newborns, trips in the family car and pick-up techniques of the geriatric set. This hilarious revue pays tribute to those who have loved and lost, to those who have fallen on their face at the portal of romance, to those who have dared to ask, 'Say, what are you doing Saturday night?'
Click Here for More Information
INTO THE WOODS
KALAMAZOO CIVIC PLAYERS
1/24-2/16/2014
The Brothers Grimm
hit Broadway with an epic fairytale where worlds collide.
James Lapine
and
Stephen Sondheim
take everyone's favorite storybook characters and brings them together for a timeless yet relevant piece and rare modern classic.The story follows a Baker and his wife who wish to have a child, Cinderella who wishes to attend the King's Festival, and Jack who wishes his cow would give milk. When the Baker and his wife learn that they cannot have a child because of a Witch's curse, the two set off on a journey to break the curse. Everyone's wish is granted, but the consequences of their actions return to haunt them later with disastrous results.One of Sondheim's most popular works, INTO THE WOODS is a musically sophisticated show with the opportunity to feature actors adept at dark comedy. Designers will especially enjoy highlighting the fantastical elements of this magical word.
Click Here for More Information
COUNTY LINE
Performance Network Theatre
1/16-2/16/2014
Shure Theatre:
David Wells
; dir: David Wolber.
Click Here for More Information
THE LION IN WINTER
Williamston Theatre
1/23-2/23/2014
James Goldman
; dir:
John Lepard
.
Click Here for More Information
MY OCCASION OF SIN
Detroit Repertory Theatre
1/9-3/16/2014
Monica Bauer
; dir:
Leah Smith
.
Click Here for More Information
View All Show Listings for Detroit
Click Here to View BroadwayWorld.com Detroit Calendar