Now Playing Onstage in Delaware - Week of 2/09/2014
View All Show Listings for Delaware
Click Here to View BroadwayWorld.com Delaware Calendar
ARLO GUTHRIE
The Grand Wilmington
2/11-2/11/2014
For the past year Arlo Guthrie has been touring solo in celebration of his father
Woody Guthrie
's centennial. Arlo continues to honor the elder Guthrie's remarkable legacy with a series of live shows accompanied by a small band for a spirited musical tribute by a son for his father. The Here Come The Kids Tour will have an emphasis on the best-loved songs and stories the Guthrie family closely associate with the distinguished patriarch.
Click Here for More Information
ALTON BROWN LIVE!
The Grand Wilmington
2/12-2/12/2014
With his upcoming tour, Alton Brown brings his brand of quirky humor and culinary-science antics to the stage. The ninety-minute show is a unique blend of standup comedy, food experimentation, talk show antics, multimedia lecture, and, for the first time...live music. Audience interaction is strictly enforced throughout the evening, though if you're called upon as a culinary assistant you'll definitely want to take the lab coat Brown offers, as things tend to get messy. Brown has worked his weird magic on live audiences across the nation for over a decade but this is the first time he's actually hit the road with a live tour. The entire family will have a blast, especially as you sing along with Brown's soon to be hits "Airport Shrimp Blues" and "TV Cookin Ain't Like No Other Cookin."
Click Here for More Information
10TH ANNUAL ARTS COTILLION - GATSBY'S GALA
Smyrna Opera House
2/15-2/15/2014
A full evening of entertainment and fun, enjoy music by The Glass Onion, auctions - live and silent - hearty hors d'oeuvres, open bar until 11:30 p.m. and lots of dancing! All proceeds from the Arts Cotillion benefit the Smyrna Opera House. Limited tickets available, so please call today to reserve your space to the hottest party of the year!
Click Here for More Information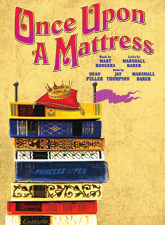 ONCE UPON A MATTRESS
Padua Academy
2/14-2/16/2014
If you thought you knew the story of 'The Princess and The Pea,' you may be in for a walloping surprise! Did you know, for instance, that Princess Winnifred actually swam the moat to reach Prince Dauntless the Drab? Or that Lady Larken's love for Sir Harry provided a rather compelling reason that she reach the bridal altar post haste? Or that, in fact, it wasn't the pea at all that caused the princess a sleepless night? Carried on a wave of wonderful songs, by turns hilarious and raucous, romantic and melodic, this rollicking spin on the familiar classic of royal courtship and comeuppance provides for some side-splitting shenanigans. Chances are you'll never look at fairy tales quite the same way again.Music by
Mary Rodgers
; Book by
Jay Thompson
&
Dean Fuller
&
Marshall Barer
; Lyrics by
Marshall Barer
Click Here for More Information
LOVE LETTERS
Kent County
Theatre Guild
2/15-2/23/2014
Click Here for More Information
THE FULL MONTY
NEW CANDLELIGHT DINNER THEATRE
1/25-3/16/2014
Seeing how much their wives enjoy watching male strippers during their "Girls' Night Out," unemployed steelworkers in Buffalo, New York come up with a bold way to make some quick cash. In the process they find renewed self-esteem, the importance of friendship and the ability to have fun.As the guys work through their fears, self-consciousness, feelings of worthlessness and anxieties (over everything from being overweight to child custody, bigotry to being gay), they come to discover that not only are they stronger as a group, but that the strength they find in each other gives them the individual courage to face their demons and overcome them.There is great heart to THE FULL MONTY, and the ultimate themes expressed in the show, about taking charge of one's life and following one's dreams are great lessons for all of us. And truth be told, through creative directing and staging, the final impact of THE FULL MONTY can be achieved without ever losing your jockey shorts!
Click Here for More Information
View All Show Listings for Delaware
Click Here to View BroadwayWorld.com Delaware Calendar