Now Playing Onstage in Delaware - Week of 10/06/2013
View All Show Listings for Delaware
Click Here to View BroadwayWorld.com Delaware Calendar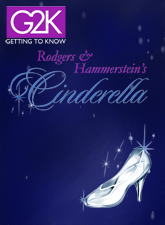 THE NIGHT OF THE IGUANA
Resident Ensemble Players
9/26-10/13/2013
Tennessee Williams
; dir: Edward Stern.
Click Here for More Information
NEXT TO NORMAL
UNIV OF DELAWARE - HARRINGTON THEATRE ARTS COMPANY
10/11-10/19/2013
Pulitzer-Prize winning rock musical NEXT TO NORMAL, with book and lyrics by
Brian Yorkey
and music by
Tom Kitt
, explores how one suburban household copes with crisis and mental illness.NEXT TO NORMAL tells the story of a mother, Diane Goodman, who struggles with bipolar disorder and the effect that her illness has on her family. This contemporary musical is an emotional powerhouse that addresses such issues as grieving a loss, ethics in modern psychiatry, and suburban life. With provocative lyrics and a thrilling score, this musical shows how far two parents will go to keep themselves sane and their family's world intact.NEXT TO NORMAL is a deeply moving piece of theatre that provides a wonderful opportunity for performers to explore dramatic material and showcase vocal talents with an energetic pop/rock score. This show is ideal for community theaters, as well as colleges and regional theatre companies.
Click Here for More Information
I LOVE YOU, YOU'RE PERFECT, NOW CHANGE
Everett Theatre
10/11-10/20/2013
This celebration of the mating game takes on the truths and myths behind that contemporary conundrum know as 'the relationship.' Act I explores the journey from dating and waiting to love and marriage, while Act II reveals the agonies and triumphs of in-laws and newborns, trips in the family car and pick-up techniques of the geriatric set. This hilarious revue pays tribute to those who have loved and lost, to those who have fallen on their face at the portal of romance, to those who have dared to ask, 'Say, what are you doing Saturday night?'Book and Lyrics by
Joe DiPietro
; Music by
Jimmy Roberts
Click Here for More Information
ANNIE
DELAWARE CHILDRENS THEATRE
10/5-11/3/2013
Leapin' Lizards! The popular comic strip heroine takes center stage in one of the world's best-loved musicals. With equal measures of pluck and positivity, little orphan ANNIE charms everyone's hearts, despite a next-to-nothing start in 1930s New York City. She is determined to find her parents, who abandoned her years ago on the doorstep of a New York City Orphanage run by the cruel, embittered Miss Hannigan.With the help of the other girls in the Orphanage, ANNIE escapes to the wondrous and magical world of NYC. In adventure after fun-filled adventure, ANNIE foils Miss Hannigan's evil machinations and befriends President Franklin Delano Roosevelt. She finds a new home and family in billionaire Oliver Warbucks, his personal secretary
Grace Farrell
, and a lovable mutt named Sandy. ANNIE is the perfect family-friendly musical, and an ideal show for a largely female cast. Middle Schools and elementary schools should also take notice of ANNIE JR - a special version of this title expressly designed for younger performers.
Click Here for More Information
View All Show Listings for Delaware
Click Here to View BroadwayWorld.com Delaware Calendar