Now Playing Onstage in Dayton - Week of 9/29/2013
September 29
10:09 AM 2013
View All Show Listings for Dayton
Click Here to View BroadwayWorld.com Dayton Calendar
RENT
Studio 88
10/3-10/7/2013
A unique "unplugged" production of the Pulitzer-prize winning musical about finding love in the Lower East Side.
Click Here for More Information
Neil Simon
in Broadway" border="0" height="100" width="100" align="right">
45 SECONDS FROM BROADWAY BY
Neil Simon
Dayton
Theatre Guild
7/23-10/8/2013
America's comedy master sets this piece in the "Polish Tearoom," a place not unlike the real Hotel Edison coffee shop in NYC where Simon once sipped coffee while meeting with other entertainment pros. In this warm and gentle comedy of remembrance, show business insiders, Broadway wannabes and the occasional tourist traipse in and out, each with a unique story. All the while a 60-ish Borsht Belt standup, Mickey Fox, dispenses one-liners, negotiates with a London producer and deals with a very needy brother-in-law.
Click Here for More Information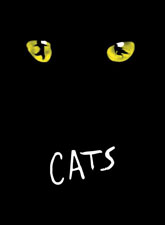 HISTORICAL!
The Human Race Theatre Co
9/30-10/18/2013
adapt: Scott Stoney; dir: Scott Stoney.
Click Here for More Information
TIME STANDS STILL
Dayton
Theatre Guild
10/4-10/20/2013
Seriously wounded in Afghanistan, photographer Sarah is brought home to recuperate by her writer and live-in boyfriend, James. She is soon visited by her editor and his new and much younger girlfriend. He sees her work and wants a book. And James wants something altogether more conventional, in this gripping drama by Pulitzer Prize winner Margulies. This drama of our times probes the feelings and intersections of these four very human people with insight, clarity and sometimes rich moments of hilarity.
Click Here for More Information
View All Show Listings for Dayton
Click Here to View BroadwayWorld.com Dayton Calendar