Now Playing Onstage in Costa Mesa - Week of 8/18/2013
View All Show Listings for Costa Mesa
Click Here to View BroadwayWorld.com Costa Mesa Calendar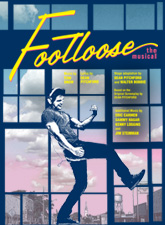 G2K THE KING AND I
Attic Community Theater
8/1-8/24/2013
The 'G2K' Getting To Know Series: Uniquely adapted musicals specifically for youth performers. East versus West makes for a dramatic, richly textured and ultimately uplifting tale of enormous fascination. It is 1862 in Siam when an English widow,
Anna Leon
owens, and her young son arrive at the Royal Palace in Bangkok, having been summoned by the King to serve as tutor to his many children and wives. The King is largely considered to be a barbarian by those in the West and he seeks Anna's assistance in changing his image, if not his ways. With both keeping a firm grip on their respective traditions and values, Anna and the King grow to understand and, eventually, respect one another, in a truly unique love story. In this adaptation for pre-high school students, the content has been edited to better suit younger attention spans, but all the magic and beauty of the original are still in place. You and your students will be enchanted by the timeless story and the dazzling score, while at the same time learning about theater and its production. PLEASE NOTE: All schools wishing to peruse or perform a G2K musical should apply through theMusic by Rodgers, Richard; Book and Lyrics by
Oscar Hammerstein
II
Click Here for More Information
HAIRSPRAY
Hale Centre Theatre
7/5-8/24/2013
The big hit musical, winner of eight Tony Awards, that will sweep you away to 1960s Baltimore where the '50s are "so out" and change is in the air. Queen-sized teen Tracy Turnblad, who has all the right moves, turns her passion for dancing into a spot on the local TV dance program. Transformed into an overnight teen celebrity, Tracy teaches 1962 Baltimore a thing or two about integration and fair play. Watch as a larger-than-life adolescent vanquishes the reigning princess and her conniving mother, singing and dancing her way to her true love--all without mussing her perfectly coiffed hair! Hale Centre Theatre presents the Tony-winning musical HAIRSPRAY, now playing through Aug 24th 2013 on Thursdays at 7:00PM, Fridays and Saturdays at 7:30pm, and Saturday afternoons at 3P
M. Price
s are $15 for children(ages 6-12), $20 for students, and $25 for adults.
Click Here for More Information
BRITISHMANIA
The
Laguna Playhouse
8/13-8/25/2013
See one of today's best Beatles tribute bands! BritishMania re-creates a high level theatrical concert with four costume eras. They include "The British Invasion/
Ed Sullivan
Show", "The 1965 Help/Shea Stadium" "The Sgt. Pepper/Magical Mystery Tour" and "The Let it Be/Abbey Road" eras. This multi-media spectacular tells the story of the timeline of events and music from the '60's!!
Click Here for More Information
View All Show Listings for Costa Mesa
Click Here to View BroadwayWorld.com Costa Mesa Calendar