Now Playing Onstage in Connecticut - Week of 9/22/2013
September 22
10:09 AM 2013
View All Show Listings for Connecticut
Click Here to View BroadwayWorld.com Connecticut Calendar
SWEENEY TODD
PHOENIX STAGE COMPANY
9/14-9/28/2013
The rare instance of a musical thriller,
Stephen Sondheim
and
Hugh Wheeler
's chilling, suspenseful, heart-pounding masterpiece of murderous barber-ism and culinary crime tells the infamous tale of the unjustly exiled barber who returns to 19th century London seeking revenge against the lecherous judge who framed him and ravaged his young wife. His thirst for blood soon expands to include his unfortunate customers, and the resourceful proprietress of the pie shop downstairs soon has the people of London lining up in droves with her mysterious new meat pie recipe!Sophisticated, macabre, visceral and uncompromising, SWEENEY TODD nevertheless has a great sense of fun, mixing intense drama with howlingly funny moments of dark humor: audiences find themselves laughing hysterically one moment and gasping in surprise the next.At the show's core is a challenging score of epic proportion with two tasty tour de force roles in Sweeney and his comic female accomplice Mrs. Lovett. Although it has been extremely popular with opera companies and in concert presentation, SWEENEY TODD is equally effective as an intimate chamber musical.
Click Here for More Information
LITTLE SHOP OF HORRORS
BRIDGEPORT THEATRE COMPANY
9/13-9/29/2013
A down-and out skid row floral assistant becomes an overnight sensation when he discovers an exotic plant with a mysterious craving for fresh blood. Soon "Audrey II" grows into an ill-tempered, foul-mouthed, R&B-singing carnivore who offers him fame and fortune in exchange for feeding its growing appetite, finally revealing itself to be an alien creature poised for global domination! One of the longest-running Off-Broadway shows of all time, this affectionate spoof of 1950s sci-fi movies has become a household name, thanks to a highly successful film version and a score by the songwriting team of
Howard Ashman
and
Alan Menken
, who redefined the animated musical film with Disney's The Little Mermaid, Beauty and the Beast and Aladdin. Charming, tuneful and hilarious, with tongue firmly planted in cheek, LITTLE SHOP OF HORRORS never fails to entertain. A small cast, band and unit set make the other aspects of production a snap.
Click Here for More Information
MONTY PYTHON'S SPAMALOT
Curtainsain Call, Inc.
9/13-10/5/2013
Click Here for More Information
FIDDLER ON THE ROOF
ROUND TABLE PLAYERS
9/27-10/6/2013
In the
Little Village
of Anatevka, Tevye, a poor dairyman, tries to instill in his five daughters the traditions of his tight-knit Jewish community in the face of changing social mores and the growing anti-Semitism of Czarist Russia. Rich in historical and ethnic detail, FIDDLER ON THE ROOF has touched audiences around the world with its humor, warmth and honesty. The universal theme of tradition cuts across barriers of race, class, nationality and religion, leaving audiences crying tears of laughter, joy and sadness.The show features a star turn in Tevye, among the most memorable roles in musical theatre. Original director/choreographer
Jerome Robbins
' staging is legendary, and available from MTI in a comprehensive choreographic guide. Its celebrated score by
Jerry Bock
and
Sheldon Harnick
, features songs loved the world over: "Sunrise, Sunset," "If I Were A Rich Man" and "Matchmaker," to name a few. FIDDLER ON THE ROOF is simply Broadway at its very best.
Click Here for More Information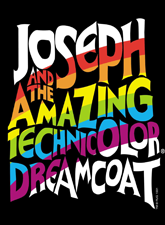 A STREETCAR NAMED DESIRE
Yale Repertory Theatre
9/20-10/12/2013
Tennessee Williams
; dir:
Mark Rucker
.
Click Here for More Information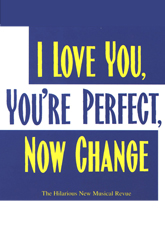 I LOVE YOU, YOU'RE PERFECT, NOW CHANGE
Ivoryton Playhouse
9/25-10/13/2013
This celebration of the mating game takes on the truths and myths behind that contemporary conundrum know as 'the relationship.' Act I explores the journey from dating and waiting to love and marriage, while Act II reveals the agonies and triumphs of in-laws and newborns, trips in the family car and pick-up techniques of the geriatric set. This hilarious revue pays tribute to those who have loved and lost, to those who have fallen on their face at the portal of romance, to those who have dared to ask, 'Say, what are you doing Saturday night?'Book and Lyrics by
Joe DiPietro
; Music by
Jimmy Roberts
Click Here for More Information
RING OF FIRE: THE MUSIC OF
Johnny Cash
Seven Angels Theatre
9/26-10/20/2013
Click Here for More Information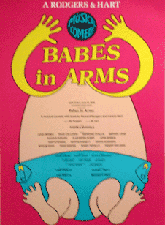 LA DISPUTE
Hartford Stage
9/12-11/10/2013
adapt:
Darko Tresnjak
,
Eliza
Beth Williams
on; trans:
Eliza
Beth Williams
on; dir:
Darko Tresnjak
.
Click Here for More Information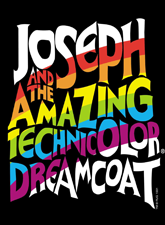 MACBETH
Hartford Stage
9/14-11/10/2013
dir:
Darko Tresnjak
.
Click Here for More Information
THE MOST HAPPY FELLA
Goodspeed Opera House
9/26-12/8/2013
Frank Loesser
(GUYS AND DOLLS, HOW TO SUCCEED IN BUSINESS WITHOUT REALLY TRYING) scored his greatest artistic triumph with this touching, dramatic and intensely personal love story about a middle-aged vintner, Tony, whose mail-order marriage proposal is accepted under the girl's mistaken assumption a photo of his young, handsome foreman is her intended husband.Her hurt and humiliation when she learns the truth, as well as a terrible accident which nearly kills Tony as he hurries to meet her, almost ends the relationship before it begins, but a loving understanding blossoms between them during Tony's long convalescence.Filled with sweeping ballads, intense dramatic arias and tuneful, splashy Broadway-style numbers, this ambitious "Broadway opera" has found a home on opera and musical theatre stages alike. Its sizable score showcases strong singers, including a mature operatic baritone and a young soprano ingenue for the two lead roles. The rest of the large cast consists of a winsome comic duo for the secondary leads and a host of other compelling characters. The show's lasting popularity has led to two Broadway revivals, the latter with a two-piano accompaniment that is available for rental.
Click Here for More Information
View All Show Listings for Connecticut
Click Here to View BroadwayWorld.com Connecticut Calendar