Now Playing Onstage in Connecticut - Week of 8/18/2013
View All Show Listings for Connecticut
Click Here to View BroadwayWorld.com Connecticut Calendar
DISNEY'S THE LITTLE MERMAID JR
CURTAIN CALL KIDS
8/23-8/24/2013
In a magical kingdom fathoms below, the beautiful young mermaid Ariel longs to leave her ocean home to live in the world above. But first, she'll have to defy her father King Triton, make a deal with the evil sea witch Ursula, and convince Prince Eric that she's the girl with the enchanting voice. Adapted from Disney's 2008 Broadway production, Disney's THE LITTLE MERMAID JR. features the hit songs "Part of Your World," "She's in Love," and the Oscar-winning "Under the Sea."
Click Here for More Information
THOROUGHLY MODERN MILLIE JR
TRI ARTS YOUTHEATRE
8/23-8/24/2013
THOROUGHLY MODERN MILLIE JR. is a high-spirited musical romp that has allof New York dancing the Charleston. It's the zany new 1920's musicalthat has taken Broadway by storm! Taking place in New York City in1922, THOROUGHLY MODERN MILLIE JR. tells the story of young MillieDillmount, who has just moved to the city in search of a new life forherself. It's a New York full of intrigue and jazz - a time when womenwere entering the workforce and the rules of love and social behaviorwere changing forever. Based on the popular movie, the stage version of includes a full score of new songs and brightdance numbers.
Click Here for More Information
DAMN YANKEES
TRI ARTS
8/14-8/25/2013
Faust meets professional baseball in the Broadway classic DAMN YANKEES. Middle-aged baseball fanatic Joe Boyd trades his soul to the Devil, also known as Mr. Applegate, for a chance to lead his favorite team to victory in the pennant race against the New York Yankees. As young baseball sensation Joe Hardy, he transforms the hapless Washington Senators into a winning team, only to realize the true worth of the life he's left behind. Joe ultimately outsmarts Applegate, returns to his former self, and shepherds the Senators to the World Series.Light, fast-paced and devilishly clever, DAMN YANKEES is a home-run hit featuring all-American subject matter and an irreverent sense of humor. The perfect choice for a high school's spring musical or community theatre production, DAMN YANKEES is sure to please.
Click Here for More Information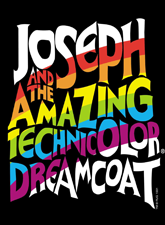 JOSEPH AND THE AMAZING TECHNICOLOR DREAMCOAT (MEGAMIX)
Square Foot Theatre
8/15-8/25/2013
The Biblical saga of Joseph and his coat of many colors comes to vibrant life in this delightful musical parable. Joseph, his father's favorite son, is a boy blessed with prophetic dreams. When he is sold into slavery by his jealous brothers and taken to Egypt, Joseph endures a series of adventures in which his spirit and humanity are continually challenged. He is purchased by Potiphar where thwarting advances from Potiphar's wife lands him in jail. When news of Joseph's gift to interpret dreams reaches the Pharaoh (wryly and riotously depicted as Elvis), Joseph is well on his way to becoming second in command. Eventually his brothers, having suffered greatly, unknowingly find themselves groveling at the feet of the brother they betrayed but no longer recognize. After testing their integrity, Joseph reveals himself leading to a heartfelt reconciliation of the sons of Israel. Set to an engaging cornucopia of musical styles, from country-western and calypso to bubble-gum pop and rock 'n' roll, this Old Testament tale emerges both timely and timeless. This version of JOSEPH?DREAMCOAT features extended songs and dances. The Megamix is available as a separate rental with this version. Lyrics by
Tim Rice
; Music by
Andrew Lloyd Webber
Click Here for More Information
OBLIVION
Westport Country Playhouse
8/20-9/7/2013
Carly Mensch
.
Click Here for More Information
View All Show Listings for Connecticut
Click Here to View BroadwayWorld.com Connecticut Calendar