Now Playing Onstage in Connecticut - Week of 1/19/2014
View All Show Listings for Connecticut
Click Here to View BroadwayWorld.com Connecticut Calendar
INTO THE WOODS
GREATER HARTFORD ACADEMY OF THE PERFORMING ARTS
1/17-1/25/2014
The Brothers Grimm
hit Broadway with an epic fairytale where worlds collide.
James Lapine
and
Stephen Sondheim
take everyone's favorite storybook characters and brings them together for a timeless yet relevant piece and rare modern classic.The story follows a Baker and his wife who wish to have a child, Cinderella who wishes to attend the King's Festival, and Jack who wishes his cow would give milk. When the Baker and his wife learn that they cannot have a child because of a Witch's curse, the two set off on a journey to break the curse. Everyone's wish is granted, but the consequences of their actions return to haunt them later with disastrous results.One of Sondheim's most popular works, INTO THE WOODS is a musically sophisticated show with the opportunity to feature actors adept at dark comedy. Designers will especially enjoy highlighting the fantastical elements of this magical word.
Click Here for More Information
JESUS CHRIST SUPERSTAR
Middletown Stage Company
1/23-1/25/2014
It seems especially fitting that the first rock opera, created as a concept album at the end of the turbulent '60s, should have at its center a social and political rebel. Jesus' meteor-like rise in renown provides, as the title suggests, a parallel to contemporary celebrity worship. As his radical teachings are evermore embraced, Judas increasingly questions the enlightened motives of this new prophet, resulting in betrayal. Christ's final days are dramatized with emotional intensity, thought-provoking edge and explosive theatricality. Propelled by a stirring score, by turns driving and majestic, satirical and tender, JESUS CHRIST SUPERSTAR illuminates the transcendent power of the human spirit with a passion that goes straight to the heart.Lyrics by
Tim Rice
; Music by
Andrew Lloyd Webber
Click Here for More Information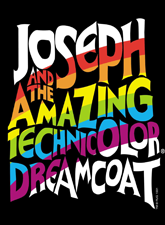 JOSEPH AND THE AMAZING TECHNICOLOR DREAMCOAT
Stamford
Jewish Community Center
1/25-1/26/2014
The Biblical saga of Joseph and his coat of many colors comes to vibrant life in this delightful musical parable. Joseph, his father's favorite son, is a boy blessed with prophetic dreams. When he is sold into slavery by his jealous brothers and taken to Egypt, Joseph endures a series of adventures in which his spirit and humanity are continually challenged. He is purchased by Potiphar where thwarting advances from Potiphar's wife lands him in jail. When news of Joseph's gift to interpret dreams reaches the Pharaoh (wryly and riotously depicted as Elvis), Joseph is well on his way to becoming second in command. Eventually his brothers, having suffered greatly, unknowingly find themselves groveling at the feet of the brother they betrayed but no longer recognize. After testing their integrity, Joseph reveals himself leading to a heartfelt reconciliation of the sons of Israel. Set to an engaging cornucopia of musical styles, from country-western and calypso to bubble-gum pop and rock 'n' roll, this Old Testament tale emerges both timely and timeless.Lyrics by
Tim Rice
; Music by
Andrew Lloyd Webber
Click Here for More Information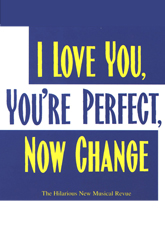 I LOVE YOU, YOU'RE PERFECT, NOW CHANGE
Plainville Choral Society
1/24-2/1/2014
This celebration of the mating game takes on the truths and myths behind that contemporary conundrum know as 'the relationship.' Act I explores the journey from dating and waiting to love and marriage, while Act II reveals the agonies and triumphs of in-laws and newborns, trips in the family car and pick-up techniques of the geriatric set. This hilarious revue pays tribute to those who have loved and lost, to those who have fallen on their face at the portal of romance, to those who have dared to ask, 'Say, what are you doing Saturday night?'Book and Lyrics by
Joe DiPietro
; Music by
Jimmy Roberts
Click Here for More Information
THE UNDERPANTS
Hartford Stage
1/9-2/2/2014
Steve Martin
; dir:
Gordon Edelstein
.
Click Here for More Information
War Horse
in Broadway" border="0" height="100" width="100" align="right">
War Horse
Bushnell Center for the Performing Arts [Mortensen Hall]
1/28-2/2/2014
The winner of five 2011 Tony Awards including Best Play,
War Horse
will embark on a national tour in June 2012, bringing the hit play to 30 U.S. cities during the 2012-2013 season.
War Horse
has been seen by almost 2 million people worldwide and is currently playing at New Yorki申s
Lincoln Center Theater
, in Londoni申s West End, and at Torontoi申s Princess of Wales Theatre. Future productions of
War Horse
are planned for Australia, Berlin and South Africa, as well as a UK Tour. The tour of
War Horse
, based on the beloved novel by
Michael Morpurgo
and adapted by
Nick Stafford
, will be directed by
Bijan Sheibani
based on the original Tonyi申 Award-winning direction by
Marianne Elliott
and
Tom Morris
, and presented in association with Handspring Puppet Company. At the heart of the show are life-sized puppets which bring breathing, galloping, charging horses to thrilling life on stage.
Michael Morpurgo
i申s novel,
War Horse
, is also the inspiration for
Steven Spielberg
i申s feature film of the same name, which was nominated for six Academy Awards including Best Picture.
Click Here for More Information
THE CONSULTANT
Long Wharf Theatre
1/8-2/9/2014
Stage II:
Heidi Schreck
; dir:
Kip Fagan
.
Click Here for More Information
FIDDLER ON THE ROOF
CENTER STAGE
1/24-2/16/2014
In the
Little Village
of Anatevka, Tevye, a poor dairyman, tries to instill in his five daughters the traditions of his tight-knit Jewish community in the face of changing social mores and the growing anti-Semitism of Czarist Russia. Rich in historical and ethnic detail, FIDDLER ON THE ROOF has touched audiences around the world with its humor, warmth and honesty. The universal theme of tradition cuts across barriers of race, class, nationality and religion, leaving audiences crying tears of laughter, joy and sadness.The show features a star turn in Tevye, among the most memorable roles in musical theatre. Original director/choreographer
Jerome Robbins
' staging is legendary, and available from MTI in a comprehensive choreographic guide. Its celebrated score by
Jerry Bock
and
Sheldon Harnick
, features songs loved the world over: "Sunrise, Sunset," "If I Were A Rich Man" and "Matchmaker," to name a few. FIDDLER ON THE ROOF is simply Broadway at its very best.
Click Here for More Information
View All Show Listings for Connecticut
Click Here to View BroadwayWorld.com Connecticut Calendar