Now Playing Onstage in Connecticut - Week of 10/20/2013
View All Show Listings for Connecticut
Click Here to View BroadwayWorld.com Connecticut Calendar
GUYS & DOLLS
TAFT SCHOOL
10/23-10/26/2013
Set in
Damon Runyon
's mythical New York City, this oddball romantic comedy - considered by many to be the perfect musical comedy - soars with the spirit of Broadway as it introduces us to a cast of vivid characters who have become legends in the canon:
Sarah Brown
, the upright but uptight "mission doll," out to reform the evildoers of Time Square; Sky Masterson, the slick, high-rolling gambler who woos her on a bet and ends up falling in love; Adelaide, the chronically ill nightclub performer whose condition is brought on by the fact she's been engaged to the same man for 14 years; and Nathan Detroit, her devoted fiance, desperate as always to find a spot for his infamous floating crap game.Everything works out in the end, thanks to the machinations of
Abe Burrows
and
Jo Swerling
's hilarious, fast-paced book and
Frank Loesser
's bright, brassy, immortal score, which takes us from the heart of Times Square to the cafes of Havana, Cuba, and even into the sewers of New York City. Funny and romantic, GUYS AND DOLLS is ideal for audiences and performers of any age.
Click Here for More Information
INTO THE WOODS
TRINITY COLLEGE
10/24-10/26/2013
The Brothers Grimm
hit Broadway with an epic fairytale where worlds collide.
James Lapine
and
Stephen Sondheim
take everyone's favorite storybook characters and brings them together for a timeless yet relevant piece and rare modern classic.The story follows a Baker and his wife who wish to have a child, Cinderella who wishes to attend the King's Festival, and Jack who wishes his cow would give milk. When the Baker and his wife learn that they cannot have a child because of a Witch's curse, the two set off on a journey to break the curse. Everyone's wish is granted, but the consequences of their actions return to haunt them later with disastrous results.One of Sondheim's most popular works, INTO THE WOODS is a musically sophisticated show with the opportunity to feature actors adept at dark comedy. Designers will especially enjoy highlighting the fantastical elements of this magical word.
Click Here for More Information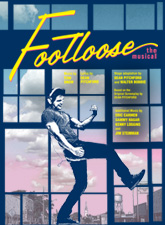 JESUS CHRIST SUPERSTAR
Academy of Our Lady of Mercy
10/25-10/27/2013
It seems especially fitting that the first rock opera, created as a concept album at the end of the turbulent '60s, should have at its center a social and political rebel. Jesus' meteor-like rise in renown provides, as the title suggests, a parallel to contemporary celebrity worship. As his radical teachings are evermore embraced, Judas increasingly questions the enlightened motives of this new prophet, resulting in betrayal. Christ's final days are dramatized with emotional intensity, thought-provoking edge and explosive theatricality. Propelled by a stirring score, by turns driving and majestic, satirical and tender, JESUS CHRIST SUPERSTAR illuminates the transcendent power of the human spirit with a passion that goes straight to the heart.Lyrics by
Tim Rice
; Music by
Andrew Lloyd Webber
Click Here for More Information
THE WEDDING SINGER
NEWINGTON CHILDRENS THEATRE COMPANY
10/25-10/27/2013
THE WEDDING SINGER takes us back to a time when hair was big, greed was good, collars were up, and a wedding singer might just be the coolest guy in the room.It's 1985 and rock-star wannabe Robbie Hart is New Jersey's favorite wedding singer. He's the life of the party, until his own fiancee leaves him at the altar. Shot through the heart, Robbie makes every wedding as disastrous as his own. Enter Julia, a winsome waitress who wins his affection. As luck would have it, Julia is about to be married to a Wall Street shark, and unless Robbie can pull off the performance of a decade, the girl of his dreams will be gone forever.THE WEDDING SINGER features a large chorus with many featured roles for actors who sing, and dancers who act. This show works perfectly as a high school's featured musical or as the highlight of any regional season.
Click Here for More Information
PORKENSTEIN
Pantochino Productions Inc
10/19-10/27/2013
Award-winning Pantochino Productions Inc. presents this side-splittingly funny new musical mash up of the legend of Frankenstein and the tale of the Three Litte Pigs. Based on the book by Kathryn Lasky, the musical features book and lyrics by
Bert Bernardi
and music by
Justin Rugg
. Perfect Halloween fun for the entire family.
Click Here for More Information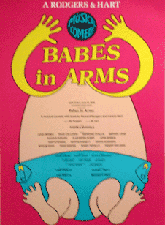 LA DISPUTE
Hartford Stage
9/12-11/10/2013
adapt:
Darko Tresnjak
,
Eliza
Beth Williams
on; trans:
Eliza
Beth Williams
on; dir:
Darko Tresnjak
.
Click Here for More Information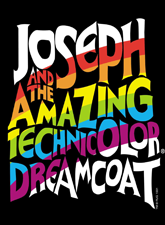 MACBETH
Hartford Stage
9/14-11/10/2013
dir:
Darko Tresnjak
.
Click Here for More Information
THE MOST HAPPY FELLA
Goodspeed Opera House
9/26-12/8/2013
Frank Loesser
(GUYS AND DOLLS, HOW TO SUCCEED IN BUSINESS WITHOUT REALLY TRYING) scored his greatest artistic triumph with this touching, dramatic and intensely personal love story about a middle-aged vintner, Tony, whose mail-order marriage proposal is accepted under the girl's mistaken assumption a photo of his young, handsome foreman is her intended husband.Her hurt and humiliation when she learns the truth, as well as a terrible accident which nearly kills Tony as he hurries to meet her, almost ends the relationship before it begins, but a loving understanding blossoms between them during Tony's long convalescence.Filled with sweeping ballads, intense dramatic arias and tuneful, splashy Broadway-style numbers, this ambitious "Broadway opera" has found a home on opera and musical theatre stages alike. Its sizable score showcases strong singers, including a mature operatic baritone and a young soprano ingenue for the two lead roles. The rest of the large cast consists of a winsome comic duo for the secondary leads and a host of other compelling characters. The show's lasting popularity has led to two Broadway revivals, the latter with a two-piano accompaniment that is available for rental.
Click Here for More Information
View All Show Listings for Connecticut
Click Here to View BroadwayWorld.com Connecticut Calendar