Now Playing Onstage in Cleveland - Week of 2/16/2014
February 16
10:02 AM 2014
View All Show Listings for Cleveland
Click Here to View BroadwayWorld.com Cleveland Calendar
WHERE'S CHARLEY?
STOW PLAYERS INC
1/31-2/22/2014
What do you get when two musical theatre masters adapt one of the most popular and successful farces ever written? A tuneful and hysterically funny classic that's non-stop entertainment. Oxford University students Charley and Jack invite the young and winsome Kitty and Amy to lunch under the chaperoning eye of Donna Lucia, Charley's wealthy aunt (it is, after all, 1892). But when Donna Lucia doesn't show, a desperate Charley disguises himself as his aunt so the young ladies can visit, unaware they've brought a chaperon of their own: Amy's stuffy uncle, who promptly falls for Charley's aunt-like charms! Then the real aunt shows up, and it's all downhill from there: quick changes, fast talking, marriage proposals, compromising situations and rowdy hilarity.
Click Here for More Information
AVENUE Q
RENAISSANCE PERFORMING ARTS
2/14-2/22/2014
AVENUE Q is a gut-bustingly hilarious modern musical focusing on a group of unique 20-somethings making their way in the big city, seeking their purpose in life. Although the show addresses humorous adult issues, it is similar to a beloved children's show; a place where puppets are friends, Monsters are good and life lessons are learned.Winner of the Tony "Triple Crown" for Best Musical, Best Score and Best Book, AVENUE Q is part flesh, part felt, and packed with heart. AVENUE Q is a laugh-out-loud musical that tells the timeless story of a recent college grad named Princeton who moves into a shabby New York apartment all the way out on Avenue Q. He soon discovers that although the residents seem nice, it's clear that this is not your ordinary neighborhood. Together, Princeton and his new-found friends struggle to find jobs, dates, and their ever-elusive purpose in life.Puppet RentalBe sure to visit MTI's Prop Shop to see our AVENUE Q puppets to rent!AVENUE Q NEW YORKVisit the official "Avenue Q New York" for NYC ticketing and more information.
Click Here for More Information
SONGS FOR A NEW WORLD
ASHLAND UNIVERSITY
2/14-2/22/2014
Jason Robert Brown
says, "it's about one moment. It's about hitting the wall and having to make a choice, or take a stand, or turn around and go back." These are the stories and characters of today, the SONGS FOR A NEW WORLD.Brown transports his audience from the deck of a 1492 Spanish sailing ship to a ledge 57 stories above Fifth Avenue to meet a startling array of characters ranging from a young man who has determined that basket-ball is his ticket out of the ghetto to a woman whose dream of marrying rich nabs her the man of her dreams and a soulless marriage. With a small, powerhouse multi-ethnic cast and a driving, exquisitely crafted score running the gamut of today's popular music, SONGS FOR A NEW WORLD is a great way to bring the next generation into the theatre.
Click Here for More Information
HOW TO SUCCEED IN BUSINESS...TRYING
INDIAN HILL HIGH SCHOOL
2/20-2/22/2014
Power, sex, ambition, greed... it's just another day at the office. From the authors of GUYS AND DOLLS comes one of the most delightfully irreverent musicals of all time. A satire of big business and all it holds sacred, HOW TO SUCCEED IN BUSINESS WITHOUT REALLY TRYING follows the rise of J. Pierrepont Finch, who uses a little handbook called "How To Succeed In Business Without Really Trying" to climb the corporate ladder from lowly window washer to high-powered executive, tackling such familiar but potent dangers as the aggressively compliant "company man," the office party, backstabbing co-workers, caffeine addiction and, of course, true love.Winner of the 1962 Pulitzer Prize for Drama, HOW TO SUCCEED melds wit, comedy, and romance together to perfection. This show requires a large cast, featuring many roles for all types of performers.
Click Here for More Information
MONTY PYTHON'S SPAMALOT
Ashtabula Arts Center
2/7-2/22/2014
Click Here for More Information
DISNEY'S BEAUTY AND THE BEAST
HOOVER HIGH SCHOOL
2/20-2/23/2014
Step into the enchanted world of Broadway's modern classic, Disney's BEAUTY AND THE BEAST! Based on the Academy-Award winning animated feature, the stage version includes all of the wonderful songs written by
Alan Menken
and the late
Howard Ashman
along with new songs by Mr. Menken and
Tim Rice
. Your audiences will be transported to the heart of provincial life in a lovely French town. When Maurice becomes lost in the woods on the way to the fair, he seeks shelter in an old castle, but the master of the castle is a horrible beast that takes him captive. Maruice's daughter, Belle, must then give up her freedom to save his life. Belle's taming of the unfortunate Beast and his ultimate transformation back into a handsome prince enthralled Broadway audiences for over 13 years. This "tale as old as time" is filled with spectacular costume and set opportunities, or even more simply staged, Disney's BEAUTY AND THE BEAST offers a great opportunity to bring your entire community together for family theatre at its best.
Click Here for More Information
GUYS & DOLLS
CASSIDY THEATRE
2/7-2/23/2014
Set in
Damon Runyon
's mythical New York City, this oddball romantic comedy - considered by many to be the perfect musical comedy - soars with the spirit of Broadway as it introduces us to a cast of vivid characters who have become legends in the canon:
Sarah Brown
, the upright but uptight "mission doll," out to reform the evildoers of Time Square; Sky Masterson, the slick, high-rolling gambler who woos her on a bet and ends up falling in love; Adelaide, the chronically ill nightclub performer whose condition is brought on by the fact she's been engaged to the same man for 14 years; and Nathan Detroit, her devoted fiance, desperate as always to find a spot for his infamous floating crap game.Everything works out in the end, thanks to the machinations of
Abe Burrows
and
Jo Swerling
's hilarious, fast-paced book and
Frank Loesser
's bright, brassy, immortal score, which takes us from the heart of Times Square to the cafes of Havana, Cuba, and even into the sewers of New York City. Funny and romantic, GUYS AND DOLLS is ideal for audiences and performers of any age.
Click Here for More Information
THE ALIENS
Dobama Theatre
1/24-2/23/2014
Dobama Theatre:
Annie Baker
; dir: Nathan Motta.
Click Here for More Information
IN THE HEIGHTS
Upper Arlington High School
2/20-2/23/2014
IN THE HEIGHTS tells the universal story of a vibrant community in New York?s Washington Heights neighborhood ? a place where the coffee from the corner bodega is light and sweet, the windows are always open and the breeze carries the rhythm of three generations of music. It?s a community on the brink of change, full of hopes, dreams and pressures, where the biggest struggles can be deciding which tradtions you take with you, and which ones you leave behind. IN THE HEIGHTS is the winner of the 2008 Tony Awards for Best Musical, Best Score, Best Choreography and Best Orchestrations. Music and Lyrics by
Lin-Manuel Miranda
; Book by Quiara Aleg
Click Here for More Information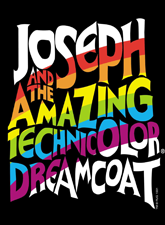 JOSEPH AND THE AMAZING TECHNICOLOR DREAMCOAT
Palace Cultural Arts Association
2/21-2/23/2014
The Biblical saga of Joseph and his coat of many colors comes to vibrant life in this delightful musical parable. Joseph, his father's favorite son, is a boy blessed with prophetic dreams. When he is sold into slavery by his jealous brothers and taken to Egypt, Joseph endures a series of adventures in which his spirit and humanity are continually challenged. He is purchased by Potiphar where thwarting advances from Potiphar's wife lands him in jail. When news of Joseph's gift to interpret dreams reaches the Pharaoh (wryly and riotously depicted as Elvis), Joseph is well on his way to becoming second in command. Eventually his brothers, having suffered greatly, unknowingly find themselves groveling at the feet of the brother they betrayed but no longer recognize. After testing their integrity, Joseph reveals himself leading to a heartfelt reconciliation of the sons of Israel. Set to an engaging cornucopia of musical styles, from country-western and calypso to bubble-gum pop and rock 'n' roll, this Old Testament tale emerges both timely and timeless.Lyrics by
Tim Rice
; Music by
Andrew Lloyd Webber
Click Here for More Information
INTO THE WOODS
BEECHMONT PLAYERS
2/21-3/1/2014
The Brothers Grimm
hit Broadway with an epic fairytale where worlds collide.
James Lapine
and
Stephen Sondheim
take everyone's favorite storybook characters and brings them together for a timeless yet relevant piece and rare modern classic.The story follows a Baker and his wife who wish to have a child, Cinderella who wishes to attend the King's Festival, and Jack who wishes his cow would give milk. When the Baker and his wife learn that they cannot have a child because of a Witch's curse, the two set off on a journey to break the curse. Everyone's wish is granted, but the consequences of their actions return to haunt them later with disastrous results.One of Sondheim's most popular works, INTO THE WOODS is a musically sophisticated show with the opportunity to feature actors adept at dark comedy. Designers will especially enjoy highlighting the fantastical elements of this magical word.
Click Here for More Information
LUCKY STIFF
HUDSON PLAYERS GUILD
2/7-3/1/2014
Tony Award winners
Lynn Ahrens
and
Stephen Flaherty
exploded on the musical theatre scene in 1988 with their first off-Broadway show, LUCKY STIFF. Based on the novel The Man Who Broke The Bank At
Monte Carlo
by
Michael Butterworth
, LUCKY STIFF is a zany, offbeat, and very funny murder mystery farce complete with slamming doors, mistaken identities, six million bucks in diamonds, and a corpse in a wheelchair. The story revolves around an unassuming English shoe salesman who is forced to take the embalmed body of his recently-murdered Atlantic City uncle on a vacation to
Monte Carlo
. Should he succeed in passing Uncle off as alive, Harry Witherspoon stands to inherit $6,000,000. If not, the money goes to the Universal Dog Home of Brooklyn, or else to the gun-toting wife of the casino owner! First produced at
Playwrights Horizons
off-Broadway (
Richard Rodgers
Award) the show later went on to win Washington's
Helen Hayes
Award for Best Musical, and is now performed frequently across the country.For complete information on this and other Ahrens and Flaherty shows, as well as links to purchase CDs, vocal selections and other publications, please go to www.AhrensandFlaherty.com.
Click Here for More Information
DOCTOR DOLITTLE
FINE ARTS ASSOCIATION
2/14-3/2/2014
The classic tale of kindness to animals and animal kindnesses trots, crawls and flies onto the stage in DOCTOR DOLITTLE, the big Broadway-sized family musical. All of the characters we've come to love through the stories of
Hugh Lofting
and the magical movie musical are given new life in the stage version.The musical concerns the classic tale of a wacky but kind Doctor who can talk to animals. The show takes the audience on a journey from the small English village of Puddleby-in-the-Marsh to the far corners of the world. Doctor Dolittle is wrongly accused of murder and, once pronounced innocent, continues with his search for the Great Pink Sea Snail--the oldest and wisest of the creatures on earth.DOCTOR DOLITTLE provides directors the wonderful flexibility of casting performers of all ages and types, including a large ensemble that calls for actors to portray talking animals.
Click Here for More Information
LEGALLY BLONDE
KENT STATE UNIVERSITY
2/21-3/2/2014
Harvard's beloved blonde takes the stage by pink storm in this fun, upbeat musical about self-discovery. Based on the adored movie, LEGALLY BLONDE: THE MUSICAL stays true to form with a peppy score and playful book. This musical is ridiculously enjoyable from start to finish.Elle Woods appears to have it all. Her life is turned upside-down, however, when her boyfriend dumps her so he can start getting serious about his life and attend Harvard Law. Determined to get him back, Elle uses her charm to get into Harvard Law. At school, she struggles with peers, professors, and Warner Huntington. With the help of Paulette and Emmett, though, Elle quickly realizes her potential and sets out to prove herself to the world.This musical is relatively new to the theatre world, catering to the present-day's generation and culture. LEGALLY BLONDE: THE MUSICAL is perfect for high school and community theatre, featuring a large ensemble and several big song-and-dance numbers.
Click Here for More Information
ONCE ON THIS ISLAND JR
SALEM COMMUNITY THEATRE
2/21-3/2/2014
With its poignant story and catchy Caribbean flavored score, ONCE ON THIS ISLAND JR. is a feast for the heart, mind, and soul. The highlyoriginal and theatrical Caribbean adaptationof the popular fairy tale The Little Mermaid garnered eight Tony nominationsfor its Broadway run, including Best Musical, Book and Score. In almostnon-stop song and dance, the show tells the story of Ti Moune, a peasantgirl who rescues and falls in love with Daniel, a wealthy boy from the otherside of her island. When Daniel is returned to his people, the fantastical godswho rule the island guide Ti Moune on a quest to test the strength of her loveagainst the powerful forces of prejudice, hatred and death.Equally effective regardless of its cast size, ONCE ON THIS ISLAND JR. features minimal--though colorful--sets and costumes that capture the imagination of the audience. Creative movement is also part of the show's style, calling upon performers to portray trees, wild animals and even a fierce rainstorm. Its catchy, contemporary, and Caribbean-flavored score by theTony® Award-winning songwriting team of
Lynn Ahrens
and
Stephen Flaherty
(RAGTIMEand the animated film Anastasia) includes tender ballads and rousingcelebratory numbers for an ensemble cast of strong singers.
Click Here for More Information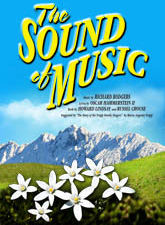 THE SOUND OF MUSIC
Grandparents
Living Theatre
2/21-3/2/2014
The final collaboration between Rodgers & Hammerstein was destined to become the world's most beloved musical. When a postulant proves too high-spirited for the religious life, she is dispatched to serve as governess for the seven children of a widowed naval Captain. Her growing rapport with the youngsters, coupled with her generosity of spirit, gradually captures the heart of the stern Captain, and they marry. Upon returning from their honeymoon they discover that Austria has been invaded by the Nazis, who demand the Captain's immediate service in their navy. The family's narrow escape over the mountains to Switzerland on the eve of World War II provides one of the most thrilling and inspirational finales ever presented in the theatre. The motion picture version remains the most popular movie musical of all time.Music by Rodgers, Richard; Lyrics by
Oscar Hammerstein
II; Book by
Howard Lindsay
&
Russel Crouse
; Suggested by `The
Trapp Family Singers
` by
Maria Augusta Trapp
Click Here for More Information
THE DROWSY CHAPERONE
CARNATION CITY PLAYERS
2/21-3/9/2014
A rare combination of unprecedented originality and blinding talent, THE DROWSY CHAPERONE boldly addresses a great unspoken desire in all of our hearts: to be entertained. If you've ever sat in a dark theatre and thought, "Dear Lord in heaven, please let it be good," this is the show for you!It all begins when a die-hard musical-theater fan plays his favorite cast album on his turntable, and the musical literally bursts to life in his living room, telling the rambunctious tale of a brazen Broadway starlet trying to find, and keep, her true love. Order your copy of "Showing Off with THE DROWSY CHAPERONE" - an informative DVD with advice and production tips from the show's authors and creative staff. Email licensing@mtishows.com to request your FREE copy!
Click Here for More Information
BREATH AND IMAGINATION
Cleveland Play House
2/14-3/9/2014
Allen Theatre:
Daniel Beaty
; dir:
May Adrales
.
Click Here for More Information
CARRIE THE MUSICAL
Beck Center for the Arts
2/7-3/9/2014
Carrie White is a misfit. At school, she's an outcast who's bullied by the popular crowd, and virtually invisible to everyone else. At home, she's at the mercy of her loving but cruelly over-protective mother. But Carrie's just discovered she's got a special power, and if pushed too far, she's not afraid to use itMusic by
Michael Gore
; Lyrics by
Dean Pitchford
; Book by
Lawrence D. Cohen
; Based on the novel by
Stephen King
Click Here for More Information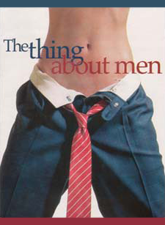 THE THING ABOUT MEN
Toledo Cultural Arts Center
2/21-3/9/2014
Tom is cheating on his wife Lucy (with several women). Lucy is cheating on her husband Tom (with Sebastian). Tom moves out on Lucy and, in disguise, moves in with Sebastian. These are the circumstances that set the mood of hilarious intrigue in this often moving but always light hearted musical about men.Book and Lyrics by
Joe DiPietro
; Music by
Jimmy Roberts
; Based Upon The Screenplay `MEN` by Doris Dorrie
Click Here for More Information
BIG BOX: A NEW PERFORMANCE SERIES
Cleveland Public Theatre
2/6-3/22/2014
James Levin Theatre:
Click Here for More Information
View All Show Listings for Cleveland
Click Here to View BroadwayWorld.com Cleveland Calendar