Now Playing Onstage in Cleveland - Week of 1/26/2014
View All Show Listings for Cleveland
Click Here to View BroadwayWorld.com Cleveland Calendar
CHILDREN OF EDEN
GEAUGA LYRIC
Theatre Guild
1/17-2/2/2014
From
Stephen Schwartz
and
John Caird
comes a joyous and inspirational musical about parents, children and faith... not to mention centuries of unresolved family business! Freely based on the story of Genesis, CHILDREN OF EDEN is a frank, heartfelt and often humorous examination of the age-old conflict between parents and children. Adam, Eve, Noah and the "Father" who created them deal with the headstrong, cataclysmic actions of their respective children. The show ultimately delivers a bittersweet but inspiring message: that "the hardest part of love... is letting go."A large cast is needed to take on the story of the Old Testament in this moving, foot-stomping musical. CHILDREN OF EDEN is a wonderful show to perform for children and students.
Click Here for More Information
YENTL
Cleveland Play House
1/10-2/2/2014
Allen Theatre:adapt:
Isaac Bashevis
Singer,
Leah Napolin
; dir:
Michael Perlman
.
Click Here for More Information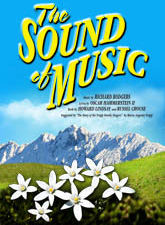 THE SOUND OF MUSIC
Geauga Lyric Theater Guild
1/17-2/2/2014
The final collaboration between Rodgers & Hammerstein was destined to become the world's most beloved musical. When a postulant proves too high-spirited for the religious life, she is dispatched to serve as governess for the seven children of a widowed naval Captain. Her growing rapport with the youngsters, coupled with her generosity of spirit, gradually captures the heart of the stern Captain, and they marry. Upon returning from their honeymoon they discover that Austria has been invaded by the Nazis, who demand the Captain's immediate service in their navy. The family's narrow escape over the mountains to Switzerland on the eve of World War II provides one of the most thrilling and inspirational finales ever presented in the theatre. The motion picture version remains the most popular movie musical of all time.Music by Rodgers, Richard; Lyrics by
Oscar Hammerstein
II; Book by
Howard Lindsay
&
Russel Crouse
; Suggested by `The
Trapp Family Singers
` by
Maria Augusta Trapp
Click Here for More Information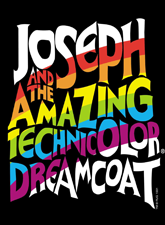 JOSEPH AND THE AMAZING TECHNICOLOR DREAMCOAT (MEGAMIX)
St. Ursula Academy
1/31-2/2/2014
The Biblical saga of Joseph and his coat of many colors comes to vibrant life in this delightful musical parable. Joseph, his father's favorite son, is a boy blessed with prophetic dreams. When he is sold into slavery by his jealous brothers and taken to Egypt, Joseph endures a series of adventures in which his spirit and humanity are continually challenged. He is purchased by Potiphar where thwarting advances from Potiphar's wife lands him in jail. When news of Joseph's gift to interpret dreams reaches the Pharaoh (wryly and riotously depicted as Elvis), Joseph is well on his way to becoming second in command. Eventually his brothers, having suffered greatly, unknowingly find themselves groveling at the feet of the brother they betrayed but no longer recognize. After testing their integrity, Joseph reveals himself leading to a heartfelt reconciliation of the sons of Israel. Set to an engaging cornucopia of musical styles, from country-western and calypso to bubble-gum pop and rock 'n' roll, this Old Testament tale emerges both timely and timeless. This version of JOSEPH?DREAMCOAT features extended songs and dances. The Megamix is available as a separate rental with this version. Lyrics by
Tim Rice
; Music by
Andrew Lloyd Webber
Click Here for More Information
YOUNG FRANKENSTEIN
HARLEQUINS COMMUNITY THEATRE
1/31-2/15/2014
IT'S ALIVE! From the creators of the record-breaking Broadway sensation THE PRODUCERS comes this monster new musical comedy.With such memorable tunes as "The Transylvania Mania," "He Vas My Boyfriend" and "Puttin' On The Ritz," YOUNG FRANKENSTEIN is scientifically-proven, monstrously good entertainment"¦and the only place you'll witness a singing and dancing laboratory experiment in the largest tuxedo ever made.
Click Here for More Information
AIR WAVES (PART THREE OF THE ELEMENTS CYCLE)
Cleveland Public Theatre
1/30-2/15/2014
Gordon Square Theatre:Various CPT Artists ; dir: Various CPT Artists , Raymond Bobgan.
Click Here for More Information
WORKING
DAYTON PLAYHOUSE
1/31-2/16/2014
Based on
Studs Terkel
's best-selling book of interviews with American Workers, WORKING paints a vivid portrait of the men and women the world so often takes for granted: the schoolteacher, the phone operator, the waitress, the millworker, the mason, and the housewife, just to name a few.This new 2010 version of WORKING is a musical exploration of 26 people from all walks of life. While most of the professions have been updated, the strength of the show is in the core truths that transcend specific professions; the key is how people's relationships to their work ultimately reveal key aspects of their humanity, regardless of the trappings of the job itself. The show, still set in contemporary America, contains timeless truths. This new version of WORKING allows the audience to get a rare glimpse of the actors and technicians working to put on a show. This raw adaptation only enhances the realistic and relatable nature of the subject matter.With extremely modest set and orchestra requirements, universal subject matter, and featuring a multi-ethnic ensemble cast of variable size, WORKING is one of the most accessible, relevant and substantive musicals ever created. The new, revised 2010 version includes updated lyrics, a streamlined book and two new songs by IN THE HEIGHTS Tony Award-winning creator
Lin-Manuel Miranda
, as well as favorite by
Stephen Schwartz
,
Craig Carnelia
, and
James Taylor
.
Click Here for More Information
THE LIGHT IN THE PIAZZA
Lakeland Community College
1/31-2/16/2014
The Light in the PiazzaTHE LIGHT IN THE PIAZZA takes place in Italy in the summer of 1953.
Margaret John
son, the wife of an American businessman, is touring the Tuscan countryside with her daughter, Clara. While sightseeing, Clara-a beautiful, surprisingly childish young woman-loses her hat in a sudden gust. As if guided by an unseen hand, the hat lands at the feet of Fabrizio Naccarelli, a handsome Florentine, who returns it to Clara. This brief episode, charged with coincidence and fate, sparks an immediate and intense romance between Clara and Fabrizio. Margaret, extremely protective of her daughter, attempts to keep Clara and Fabrizio apart. As THE LIGHT IN THE PIAZZA unfolds, a secret is revealed: in addition to the cultural differences between the young lovers, Clara is not quite all that she appears. Unable to suppress the truth about her daughter, Margaret is forced to reconsider not only Clara's future, but her own hopes as well.
Click Here for More Information
WHERE'S CHARLEY?
STOW PLAYERS INC
1/31-2/22/2014
What do you get when two musical theatre masters adapt one of the most popular and successful farces ever written? A tuneful and hysterically funny classic that's non-stop entertainment. Oxford University students Charley and Jack invite the young and winsome Kitty and Amy to lunch under the chaperoning eye of Donna Lucia, Charley's wealthy aunt (it is, after all, 1892). But when Donna Lucia doesn't show, a desperate Charley disguises himself as his aunt so the young ladies can visit, unaware they've brought a chaperon of their own: Amy's stuffy uncle, who promptly falls for Charley's aunt-like charms! Then the real aunt shows up, and it's all downhill from there: quick changes, fast talking, marriage proposals, compromising situations and rowdy hilarity.
Click Here for More Information
THE ALIENS
Dobama Theatre
1/24-2/23/2014
Dobama Theatre:
Annie Baker
; dir: Nathan Motta.
Click Here for More Information
View All Show Listings for Cleveland
Click Here to View BroadwayWorld.com Cleveland Calendar