Now Playing Onstage in Cleveland - Week of 12/15/2013
December 15
10:12 AM 2013
View All Show Listings for Cleveland
Click Here to View BroadwayWorld.com Cleveland Calendar
THE LOUSH SISTERS DO THE NUTCRACKER
Cleveland Public Theatre
11/29-12/21/2013
Gordon Square Theatre:Liz Conway, Michael Seevers, Jr., Beth Wood; dir: Beth Wood.
Click Here for More Information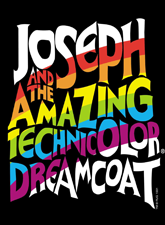 JOSEPH AND THE AMAZING TECHNICOLOR DREAMCOAT (MEGAMIX)
Weathervane Community Playhouse
11/25-12/22/2013
Joseph and the Amazing Technicolor Dreamcoat (MEGAMIX)The Biblical saga of Joseph and his coat of many colors comes to vibrant life in this delightful musical parable. Joseph, his father's favorite son, is a boy blessed with prophetic dreams. When he is sold into slavery by his jealous brothers and taken to Egypt, Joseph endures a series of adventures in which his spirit and humanity are continually challenged. He is purchased by Potiphar where thwarting advances from Potiphar's wife lands him in jail. When news of Joseph's gift to interpret dreams reaches the Pharaoh (wryly and riotously depicted as Elvis), Joseph is well on his way to becoming second in command. Eventually his brothers, having suffered greatly, unknowingly find themselves groveling at the feet of the brother they betrayed but no longer recognize. After testing their integrity, Joseph reveals himself leading to a heartfelt reconciliation of the sons of Israel. Set to an engaging cornucopia of musical styles, from country-western and calypso to bubble-gum pop and rock 'n' roll, this Old Testament tale emerges both timely and timeless. This version of JOSEPH?DREAMCOAT features extended songs and dances. The Megamix is available as a separate rental with this version.
Click Here for More Information
A CHRISTMAS STORY
Cleveland Play House
11/29-12/22/2013
Allen Theatre:Phil Grecian; dir: John McCluggage.
Click Here for More Information
SHREK
LORAIN COUNTY METRO PARKS
11/29-12/29/2013
SHREK THE MUSICAL, based on the Oscar® winningDreamWorks film that started it all, brings the hilarious story ofeveryone's favorite ogre to dazzling new life on the stage. Ina faraway kingdom turned upside down, things get ugly when an unseemlyogre "? not a handsome prince "? shows up to rescue a feisty princess.Throw in a donkey who won't shut up, a bad guy with a SHORT temper, acookie with an attitude and over a dozen other fairy tale misfits, andyou've got the kind of mess that calls for a real hero. Luckily,there's one on hand...and his name is Shrek. Full of all-new songs, great dancing and breathtaking scenery, SHREK THE MUSICAL is part romance, part twisted fairy tale and all irreverent fun for everyone!**AVAILABLE FOR LICENSES FOR PERFORMANCES BEGINNING JUNE 2013**
Click Here for More Information
LES MISERABLES
WEATHERVANE PLAYHOUSE
12/19-12/29/2013
This international smash-hit may be the most popular musical in the world. In 19th century France, Jean Valjean is released from 19 years of unjust imprisonment, but finds nothing in store for him but mistrust and mistreatment. He breaks his parole in hopes of starting a new life, initiating a life-long struggle for redemption as he is relentlessly pursued by police inspector Javert, who refuses to believe Valjean can change his ways. Finally, during the Paris student uprising of 1832, Javert must confront his ideals after Valjean spares his life and saves that of the student revolutionary who has captured the heart of Valjean's adopted daughter. His world-view shattered, Javert commits suicide, and Valjean at last attains the peace he has sought for so long.Epic, grand and uplifting, LES MISÉRABLES packs an emotional wallop that has thrilled audiences all over the world. The sung-through pop opera is ideal for a cast of exceptional singers and overflows with melodies that are already standards. A spectacle on Broadway and in London, LES MISÉRABLES is equally effective with a minimal set; it is its powerful affirmation of the human spirit that has made LES MISÉRABLES a popular masterpiece.
Click Here for More Information
ANNIE
BECK CENTER FOR CULTURAL ARTS
12/6-1/5/2014
Leapin' Lizards! The popular comic strip heroine takes center stage in one of the world's best-loved musicals. With equal measures of pluck and positivity, little orphan ANNIE charms everyone's hearts, despite a next-to-nothing start in 1930s New York City. She is determined to find her parents, who abandoned her years ago on the doorstep of a New York City Orphanage run by the cruel, embittered Miss Hannigan.With the help of the other girls in the Orphanage, ANNIE escapes to the wondrous and magical world of NYC. In adventure after fun-filled adventure, ANNIE foils Miss Hannigan's evil machinations and befriends President Franklin Delano Roosevelt. She finds a new home and family in billionaire Oliver Warbucks, his personal secretary
Grace Farrell
, and a lovable mutt named Sandy. ANNIE is the perfect family-friendly musical, and an ideal show for a largely female cast. Middle Schools and elementary schools should also take notice of ANNIE JR - a special version of this title expressly designed for younger performers.
Click Here for More Information
View All Show Listings for Cleveland
Click Here to View BroadwayWorld.com Cleveland Calendar