Now Playing Onstage in Casper - Week of 8/11/2013
View All Show Listings for Casper
Click Here to View BroadwayWorld.com Casper Calendar
MUSIC & POETRY: ROY HAYFORD / INDIA HAYFORD
ARTCORE
8/12-8/12/2013
Roy Hayford has been making music for more than fifty years. Initially misdiagnosed as a trumpet player, he switched in seventh grade to that fickle mistress the French Horn. He currently plays in the Wyoming Symphony, the Casper College Band, Casper Municipal Band, and any other group willing to put music in front of him. He has also been known to sing in choirs or solo, often while distracting his listeners with drum or guitar. Roy occasionally coaxes India, his wife of more than three decades, to emerge from her studio in order to perform in public. Her written work has appeared in periodicals and literary journals around the country; she is currently working on a book about Yemenite Jewish Embroidery. India is an artist, photographer, and recently celebrated her thirty-fifth year as a belly dancer. The program will include classical music, old cowboy songs, songs India wrote, songs Roy wrote, songs Roy wishes he had written, poetry, prose, and dancing girls. Roy will also share his treatise on "Usage of Animal Horns in Prehistoric Rock Music." Audience participation is encouraged.
Click Here for More Information
MUSIC & POETRY: JAY GRAHAM / VICTORIA MCCABE
ARTCORE
8/19-8/19/2013
Jay Graham was born and raised in Denver, Colorado, as were his parents, who listened to the music of their day-the big bands and the popular singers of the 1940s and '50s. That music remains among Jay's favorites, along with his attachment to his beloved folk songs. In early manhood Jay became increasingly aware of his Scottish-Irish heritage and within folk music cultivated his knowledge of Irish and Scottish songs, history, and family history. An
Old Acquaintance
once asked if there were any connection between his performing of folk music and his career teaching literature in college, and Jay's answer was that the common thread was story. Another he would add today is the variety of subjects dealt with in both, a variety hardly found in the arrested development of adolescence in most popular music. That variety will be shown in the selections he has chosen for this evening. === Victoria McCabe grew up in Clare, Iowa. She studied with poets Tom McAfee and Donald F. Drummond at the University of Missouri and completed her Ph.D. under
John Williams
at the University of Denver. She teaches Holocaust Studies and Catholic literature at Regis University in Denver, where she also directs an annual Gerard Manley Hopkins Conference and runs the Father Woody Service Program, which transports college students into various realms of need in the Denver community. Her poems have appeared in numerous journals, including PRAIRIE SCHOONER, THE HOLLINS CRITIC, SHENANDOAH, POETRY NOW, THE SOUTH DAKOTA REVIEW, NEW LETTERS, POETRY, THE NEW YORK QUARTERLY, and many others. For many years she served as Poetry Editor of Writers Forum, based in Colorado Springs.
Click Here for More Information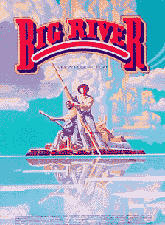 FOOTLOOSE
Diamond G Theatrics
6/13-8/31/2013
One of the most explosive movie musicals in recent memory bursts onto the live stage with exhilarating results. When Ren and his mother move from Chicago to a small farming town, Ren is prepared for the inevitable adjustment period at his new high school. What he isn't prepared for are the rigorous local edicts, including a ban on dancing instituted by the local preacher, determined to exercise the control over the town's youth that he cannot command in his own home. When the reverend's rebellious daughter sets her sights on Ren, her roughneck boyfriend tries to sabotage Ren's reputation, with many of the locals eager to believe the worst about the new kid. The heartfelt story that emerges is of a father longing for the son he lost and of a young man aching for the father who walked out on him. To the rockin' rhythm of its Oscar and Tony-nominated top 40 score (the soundtrack album reached number one on the Billboard charts and has sold over 15 million copies!) and augmented with dynamic new songs for the stage musical, FOOTLOOSE celebrates the wisdom of listening to young people, guiding them with a warm heart and an open mind.Music by
Tom Snow
; Stage Adaptation by
Dean Pitchford
and
Walter Bobbie
; Lyrics by
Dean Pitchford
; Based on the original screenplay by
Dean Pitchford
; Additional Music by
Eric Carmen
,
Sammy Hagar
,
Kenny Loggins
and
Jim Steinman
Click Here for More Information
View All Show Listings for Casper
Click Here to View BroadwayWorld.com Casper Calendar