Forgotten Door to Perform at Forever Home Family Picnic & 4K 9 Run, 11/3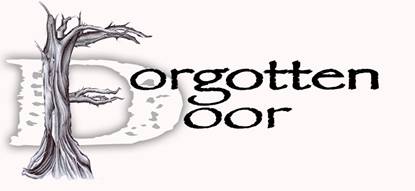 Fresh off their successful 14-week residency at the Wolf Theater inside the Clarion Hotel and Casino, Las Vegas-based rockers Forgotten Door (www.officialforgottendoor.com) are celebrating their first ever Hollywood Music in Media Award (HMMA) nomination.
The popular indie "New Classic Rock" band is up for "Best Song" in the Adult Contemporary/AAA category for "Masquerade," the infectious lead track from their critically-acclaimed debut album Unlocked.
The HMMAs honor music from visual mediums, individuals who create and produce it, and both mainstream and independent musicians from around the globe. The award show is set for Thursday, November 21, 2013 at The Fonda Theater in Hollywood at 7 p.m.
On November 3, Forgotten Door is performing for a cause near to their hearts at the Forever Home Family Picnic & 4K 9 Run at Sunset Park, in support of The Animal Foundation, Nevada's largest open admission animal shelter (Lied Animal Shelter) and pet adoption center. Their 45 minute set begins at 1 p.m.
Billed as Las Vegas' one of a kind dog friendly event and 4k run, the event begins with a 4k 9 run at 9 a.m. Participants can walk, run, stroll or meander the 4k (2.5 mile) course with their canine running partners while enjoying Sunset Park's newly renovated trail system. Registrants receive a commemorative T-shirt and finisher medal, K-9 bandana and finisher dog tag, chip timing, race bib, picnic admission and more.
This if followed by a family picnic, which runs from 10 a.m. to 2 p.m. This part of the event includes fun activities for "dogs and their humans," a one mile dog-friendly walk (beginning at 11 a.m.), contests for canines judged by Holly Madison, live entertainment and raffle prizes, food trucks and a pet-friendly vendor fair.
Founded in 1978 as a small, low-cost spay and neuter clinic, the Animal Foundation-a non-profit, 501(c) organization-quickly picked up speed and, soon after opening its doors, began offering adoption services.
Expanding its scope over the past 35 years, The Animal Foundation currently operates and manages an 8-acre Las Vegas campus that houses a multitude of services and provides a refuge for more than 45,000 lost, unwanted, neglected and abandoned animals every year. To eliminate the tragedy of pet overpopulation, The Animal Foundation believes community is essential, education is empowerment and action is everything. Our mission is to inspire, educate and empower people to join the fight against pet overpopulation. For more information, please visit www.animalfoundation.com.