Ann Arbor Symphony Orchestra Presents THE RITE OF SPRING and More
Monday September 16 from 7:00-8:30 p.m. at the Ann Arbor District Library specia

l guest speaker Richard LeSueur will give a Pre-Concert Lecture about the revolutionary The Rite of Spring concert. Mr. LeSueur received his BM from the University of Michigan with a major in music history and his MSLS from Wayne State University. He has sung leading roles with the UM Opera Department, UM Gilbert and Sullivan Society and the Comic Opera Guild. From 1976 to 2007 he was employed at the Ann Arbor District Library, first as assistant cataloger, then as head of the Technical Services Department and finally as Music Specialist for the Library. Now in his retirement, Mr. LeSueur is a frequent and popular A2SO pre-concert speaker. He has lectured on many topics related to opera and vocal music at the Cleveland Institute of Music, Westminster Choir College, the University of Wisconsin-Milwaukee, the Cincinnati Conservatory of Music, Washington University in St. Louis and the University of Utah and other institutions.
Tuesday September 17, from 5:30-7:00 p.m. Conductor and Music Director Arie

Lipsky speaks at OSHER Lifelong Learning Institute
at the University of Michigan (
OLLI-UM
). This "About Town with OLLI" event features a special talk with a musical interlude by the Ann Arbor Symphony's Music Director and Conductor, Arie Lipsky. Pre-registration required and OLLI membership for About Town are required to attend this event; space is limited. The Osher Lifelong Learning Institute (OLLI) at the University of Michigan offers educational and cultural programming for adults over the age of 50, including lectures, small classes, and travel. The OLLI "About Town" program brings OLLI members together to share in social and cultural events throughout the city. For more information and to register, visit:
www.olli-umich.org
or call
(734) 998-9351
.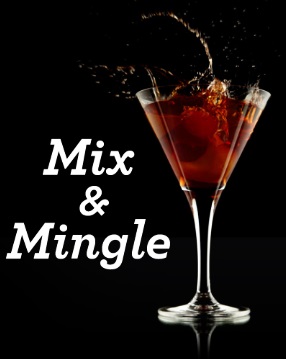 Wednesday September 18, from 5:00-7:00 p.m.
join A2SO Conductor and Music Director Arie Lipsky and musicians from the Ann Arbor Symphony Orchestra for a
Mix & Mingle
event at
Arbor Brewing Company
. The Orchestra's patrons and friends are invited to gather at Arbor Brewing Company to meet new friends, enjoy great conversations, free hors d'oeuvres, and a cash bar. Get to know your A2SO Conductor and musicians in a fun informal setting before the 85th season begins on Saturday September 21.
As space is limited, reservations are required by emailing info@a2so.com.
Friday September 20
, from 9:30-10:00 a.m. and 10:30-11:00 a.m. at the Ann Arbor
District
Library's downtown branch join
Daniel Graser for Sensational Saxophone KinderConcerts
. See why Saxophonist Daniel Graser is emerging as one of the most innovative and influential performers of his generation.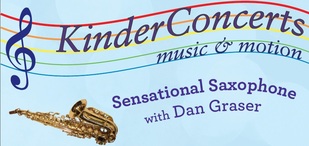 KinderConcerts are free 30-minute concerts designed especially for children 2 to 6 years old. Members of the A2SO join a child movement expert and piano collaborationist for a guided introduction to the instruments of the orchestra. Introduce even the youngest listeners to classical music at your local libraries. Additional Sensational Saxophone KinderConcerts dates areSeptember 21 at the Dexter
District
Library and September 30 at the Ypsilanti
District
Library. To learn more about how you can schedule free KinderConcerts at your library email
info@a2so.com
.
Saturday September 21, from 7:00-7:30 p.m.
enjoy a
Pre-Concert Lecture
with Conductor
Arie Lipsky
, Bassoonist
Eric Varner
, and Composer
Bill Bolcom
at the Michigan Theater. Learn about the riveting Rite of Spring repertoire in detail right before the concert starts at 8:00 p.m.
Saturday September 21, from 8:00- 10:00 p.m enjoy Opening Night: The Rite of Spring
with your Ann Arbor Symphony Orchestra to kick off its 85th season at the Michigan Theater. This season of musical delights starts with Bernstein's effervescent

Overture to Candide
. Next up, Grammy award-winner Bill Bolcom's
Commedia for (Almost) 18th-Century Orchestra
and Schubert's classic
Unfinished Symphony
enchant patrons. Following that we celebrate the 100th anniversary of "
The Rite of Spring
," Stravinsky's daring piece that launched symphonic music, and society, in bold new directions by breaking all the rules - from the very concept of melody to audience expectations. Tickets are available
online
, by calling
(734) 994-4801
, emailing
tickets@a2so.com
or at the Box Office.