'The Emperor's Regret' Is Set For New Marketing Campaign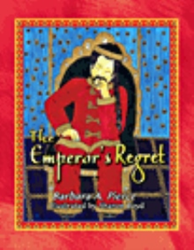 While on a nighttime Safari trip in Botswana, Africa, Barbara A. Pierce witnessed a leopard stalking baboons for an evening meal. For her, it was a very tense moment. Later, that riveting scene inspired her to write "The Emperor's Regret" (published by Xlibris in December of 2008).

Set in a tropical rainforest in Eastern Asia, the book tells the story of Paheni, a troubled young emperor whose ultimate goal is to find a life with less responsibility. Annoyed with the grasp of royalty, he relinquishes his birthright to seek a more carefree existence. He summons Haknobee, a well-respected elder that is known to possess great wisdom and powerful magic, to pursue his desire. As he experiences the freedom of his new life, reality falls dangerously short of his fanciful expectations.

"In our society today, we are losing many of our young people because of some of the rash decisions they make," Pierce points out."I do not have the answer, but, just maybe, Paheni's story will effect a more positive change for those who are exposed to it. There is still hope!" states the author.

The author hopes "The Emperor's Regret" will encourage its readers faced with making hard decisions, to consider the possible consequences first before taking any actions. Because rushed decisions can, and many times, do end in disaster.