Six Finalists Named for 2017 Chautauqua Prize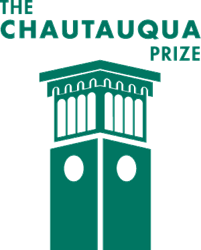 Chautauqua Institution is pleased to announce six exceptional books as the 2017 finalists for The Chautauqua Prize, now in its sixth year:
"The General vs. The President: MacArthur and Truman at the Brink of Nuclear War," by H.W. Brands (Doubleday)
"The Fortunes," by Peter Ho Davies (Houghton Mifflin Harcourt)
"Blood River Rising: The Thompson-Crimson Feud of the 1920s," by Victoria Pope Hubbell (Iris Press)
"Underground Airlines," by Ben H. Winters (Mulholland Books)
"American Character: A History of the Epic Struggle Between Individual Liberty and the Common Good," by Colin Woodard (Viking)
"The Song Poet: A Memoir of My Father," by Kao KaLia Yang (Metropolitan Books)
The winning book will be selected from this shortlist and announced in mid-May.
In "The General vs. The President," historian and Pulitzer Prize finalist H.W. Brands recounts the post-World War II struggle for power between President Harry Truman, then an unpopular neophyte, and Gen. Douglas MacArthur, a revered and successful military mind. The approaches of these two men - patience vs. audacity - collide in the pages of a book Chautauqua readers called "thoroughly researched, clearly organized and written in straight-forward prose" whose "fast-paced and colorful" details make for "an enjoyable read."
Peter Ho Davies' "The Fortunes" recasts American history through the lives of Chinese Americans and reimagines the multigenerational novel through the fractures of immigrant family experience. Readers applauded Davies' "extraordinary writing about a timely issue of otherness," calling the book, "Emotionally engaging and a clear, poignant account." Particularly lauded were Davies' characters, who, one reader said, "won my empathy, as I grieved and cheered them on in their unflagging search for identity and home."
Part historiography, part memoir and part murder investigation, Victoria Pope Hubbell's "Blood River Rising" unpacks a blood feud in rural Missouri - a clash fueled in part by a chapter of the Ku Klux Klan. The clash left two people dead in 1924, but Hubbell tells a story wider than the feud and the time period, foreshadowing fraught race relations and the lingering influence of the KKK. It is, readers said, "a wonderful, gripping and very American story," and Hubbell's methods and writing are "a credible way to tell a complicated story, where memories fail and time covers the truth."
In Ben Winters' "incredibly inspired and ambitious" "Underground Airlines," it is the present day, and the world is as we know it: smartphones, social networking and Happy Meals. Save for one thing: the Civil War never occurred, and slavery still exists. The story centers on Victor, a former slave who works as a bounTy Hunter for the U.S. Marshals Service, tracking runaway slaves. Readers called it "urgent," "ominous" and "believable and thought-provoking." One praised the alternative history and thriller as "edgy, compelling and persuasive in confronting questions of ethics and moral courage."