February at Coach House Books Includes the AWP Conference, EUNOIA and More
Welcome to the shortest month of the year! But you know what they say: good things come in small packages. Like Reese Peanut Butter Cups or Small Wonder. At Coach House, we've packed this short month with Margaret Christakos and Matthew Heiti events in Ontario's 'Near North,' participation at the AWP Conference and our brand-new Kaffeeklatsch seminars.
Looking ahead to our Spring 2014 lineup, make sure you mark Thursday, April 3 in your calendars. That's the date of our big Toronto Spring 2014 launch at The Garrison (1197 Dundas Street West) and we'd love to see you all there!
AWP: Sleepless in Seattle!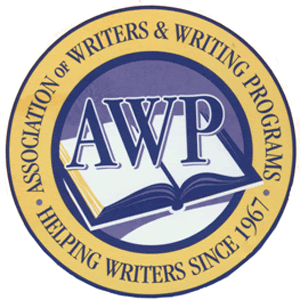 Like Kurt Cobain, Sir-Mix-A-Lot and so muchtossed salad and scrambled eggs, Coach House will be in the Emerald City for the annual AWP Conference! From February 27 to March 1, theAssociation of Writers & Writing Programs Conference is bringing some of the continent's best writers (and most enthusiastic MFA students) to Seattle, including Annie Proulx, Sherman Alexie, Chang-rae Lee, Anne Waldman and many more. Coach House will be holding it down at the incredible AWP Book Fair, spanning Seattle's Washington State Convention Center and Sheraton Seattle Hotel.
Drop by Coach House Books at Table L4 (in the North Hall) for AWP-eautiful book deals and our very special AWP Activity Book. The Book Fair is open to the public on Saturday, March 1, so even if you're not a creative writing practitioner or student, you can join in the fun!
Representing Coach House, poets Jen Currin (School), Jon Paul Fiorentino(Needs Improvement) and Susan Steudel (New Theatre) will be at the conference, and will also read as part of a hot-ticket off-site event: the UW Bothell-presented From the Convergence Zone, taking place at Seattle's Sole Repair Shop (1001 East Pike)! The Coach House crew will share the stage with authors from Belladonna, Les Figues Press and more. Find out more details on the Facebook event page. See you in the shadow of the Space Needle!
Dance, Dance, Dance, Eunoia! Dance it all the Time!
Love Christian Bök's Eunoia, but feel it could use more pas de chevals? You're in luck. This March in Toronto, Harbourfront Centre's World Stagewelcomes the world premiere of Eunoia, the latest work from choreographer Denise Fujiwara ofFujiwara Dance Inventions. An adaptation of Christian Bök's celebrated constraint-based Griffin Poetry Prize winner, Fujiwara's dance piece applies similar constraints to her choreography to devise a witty, expressive and highly experimental work.Eunoia will run at the Harbourfront Centre's Enwave Theatre March 19 to 22.
Fujiwara Dance Inventions wants to give Coach House mailbot subscribers a special discount to attend a performance of Eunoia. Simply enter the code 'COACHHOUSE' when you order your tickets here, and you can get two tickets for only $25 each. (Those tickets run $39 for non-Coach-House fans.) The offer is valid until March 10. Watch this space for more Eunoia news in March!
Catch up with the Coach House Kaffeeklatsch
Coach House Books is putting the 'CH' in 'Kaffeeklatsch' this year. Starting in February, our coffee room will host a monthly Coach House Kaffeeklatsch! Not so much writers' workshops (there are already plenty of excellent writing workshops in Toronto) but talks and conversations with publishers and authors about the more practical aspects of being a writer and working in book publishing. These small, monthly, early-evening seminars will feature at least one expert leading a discussion in our Coach House coffee room, with light refreshments provided.
We begin our 2014 Kaffeeklatsch schedule on Monday, February 24, with acclaimed book designer Ingrid Paulson (Ingrid Paulson Design) walking people through cover design basics. Kaffeklatsches cost $10. RSVP atEventBrite. Don't miss this chance to learn from the award-winning designer of Tamara Faith Berger's Maidenhead, Emily Schultz's Heaven Is Small and more. Bring a sample of your own work and, time permitting, Paulson will bring it into the discussion. There will be a Kaffeeklatsch the final Monday of every month, so stay tuned for further announcements. We have plans for seminars on typography, maintaining author blogs, the writer/editor relationship, letterpress technique and more.