Now Playing Onstage in Baltimore - Week of 10/27/2013
View All Show Listings for Baltimore
Click Here to View BroadwayWorld.com Baltimore Calendar
GODSPELL
WINTERS LANE PRODUCTIONS
10/11-11/2/2013
Conceived and originally directed by John Michael Tebelak, with music and new lyrics by
Stephen Schwartz
, GODSPELL is one of the biggest off-Broadway and Broadway successes of all time.Based on the Gospel According to
St. Matthew
, and featuring a sparkling score by
Stephen Schwartz
, GODSPELL boasts a string of well-loved songs, led by the international hit, "Day By Day." As the cast performs "Prepare Ye The Way Of The Lord," "Learn Your Lessons Well," "All For The Best," "All Good Gifts," "Turn Back, O Man" and "By My Side," the parables of Jesus Christ come humanly and hearteningly to life.Drawing from various theatrical traditions, such as clowning, pantomime, charades, acrobatics and vaudeville, GODSPELL is a groundbreaking and unique reflection on the life of Jesus, with a message of kindness, tolerance and love.GODSPELL RETURNSVisit the official Godpell on Broadway site for tickets and more information on this new production.
Click Here for More Information
GODSPELL-2012 REVISED VERSION
WINTERS LANE PRODUCTIONS
10/11-11/2/2013
Click Here for More Information
PINKALICIOUS THE MUSICAL
Way Off Broadway Dinner Theatre & Children's Theatre
9/14-11/2/2013
Click Here for More Information
9 TO 5, THE MUSICAL
DUNDALK COMMUNITY THEATRE
10/25-11/3/2013
9 TO 5: THE MUSICAL, with music and lyrics by
Dolly Parton
and book by
Patricia Resnick
, is based on the 1980 hit movie Nine to Five.Pushed to the boiling point by their boss, three female co-workers concoct a plan to get even with the sexist, egotistical, lying, hypocritical bigot they call their boss. They conspire to take control of their company and learn there's nothing they can't do -- even in a man's world. Set in the late 1970s, 9 TO 5: THE MUSICAL is a hilarious story of friendship and revenge in the Rolodex era. Outrageous, thought-provoking, and even a little romantic, 9 TO 5: THE MUSICAL is about teaming up and taking care of business.This high-energy show is ideal for a large, mostly female cast. With its jubilant score and easily relatable characters, 9 TO 5: THE MUSICAL is the perfect show for community theaters or high schools.
Click Here for More Information
THE SOUND OF MUSIC
Compass Rose Studio Theater
10/4-11/3/2013
The final collaboration between Rodgers & Hammerstein was destined to become the world's most beloved musical. When a postulant proves too high-spirited for the religious life, she is dispatched to serve as governess for the seven children of a widowed naval Captain. Her growing rapport with the youngsters, coupled with her generosity of spirit, gradually captures the heart of the stern Captain, and they marry. Upon returning from their honeymoon they discover that Austria has been invaded by the Nazis, who demand the Captain's immediate service in their navy. The family's narrow escape over the mountains to Switzerland on the eve of World War II provides one of the most thrilling and inspirational finales ever presented in the theatre. The motion picture version remains the most popular movie musical of all time.Music by Rodgers, Richard; Lyrics by
Oscar Hammerstein
II; Book by
Howard Lindsay
&
Russel Crouse
; Suggested by `The
Trapp Family Singers
` by
Maria Augusta Trapp
Click Here for More Information
SHE LOVES ME
TRED AVON PLAYERS
10/17-11/3/2013
An intimate and touching show, featuring music by
Jerry Bock
and
Sheldon Harnick
(FIDDLER ON THE ROOF) and book by
Joe Masteroff
(CABARET), SHE LOVES ME is considered by many to be the most charming musical ever written.Georg and Amalia are two feuding clerks in a European parfumerie during the 1930's who secretly find solace in their anonymous romantic pen pals, little knowing their respective correspondents are none other than each other. Funny, intelligent, honest and sentimental, SHE LOVES ME is a warm romantic comedy with an endearing innocence and a touch of old world elegance and nostalgia, yet as universal and relevant as ever in this age of internet romances.SHE LOVES ME showcases a small but strong ensemble cast playing a range of memorable characters of all ages. An ideal Christmas or Valentine's Day show, this heart-warming story will be adored by your entire audience.
Click Here for More Information
Dolly Parton
's 9 to 5 in Broadway" border="0" height="100" width="100" align="right">
Dolly Parton'S 9 TO 5
Dundalk Community Theatre
10/25-11/3/2013
9 to 5: The Musical Book by
Patricia Resnick
Music and lyrics by
Dolly Parton
Based on the
20th Century Fox
movie hit! Pushed to the boiling point by their sexist, egotistical boss,three female co-workers conspire to get even and take control of their company. A hilarious story of friendship and revenge in the Rolodex era set to a rollicking fun score by Grammy-winning singer and songwriter
Dolly Parton
. October 25, 26 & November 1, 2 at 8pm October 27 & November 3 at 3pm
Click Here for More Information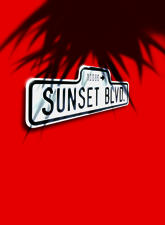 SUNSET BOULEVARD
Way Off Broadway Dinner Theatre
9/5-11/9/2013
SUNSET BOULEVARD weaves a magnificent tale of faded glory and unfulfilled ambition. Silent movie star Norma Desmond longs for a return to the big screen, having been discarded by tinsel town with the advent of 'talkies.' Her glamour has faded in all but her mind. When she meets struggling Hollywood screen-writer Joe Gillis in dramatic circumstances, their subsequent passionate and volatile relationship leads to an unforeseen and tragic conclusion. Music by
Andrew Lloyd Webber
; Book and Lyrics by
Don Black
&
Christopher Hampton
; Based on the
Billy Wilder
Film
Click Here for More Information
SHREK
LIBERTY HIGH SCHOOL
11/1-11/16/2013
SHREK THE MUSICAL, based on the Oscar® winningDreamWorks film that started it all, brings the hilarious story ofeveryone's favorite ogre to dazzling new life on the stage. Ina faraway kingdom turned upside down, things get ugly when an unseemlyogre "? not a handsome prince "? shows up to rescue a feisty princess.Throw in a donkey who won't shut up, a bad guy with a SHORT temper, acookie with an attitude and over a dozen other fairy tale misfits, andyou've got the kind of mess that calls for a real hero. Luckily,there's one on hand...and his name is Shrek. Full of all-new songs, great dancing and breathtaking scenery, SHREK THE MUSICAL is part romance, part twisted fairy tale and all irreverent fun for everyone!**AVAILABLE FOR LICENSES FOR PERFORMANCES BEGINNING JUNE 2013**
Click Here for More Information
GUYS & DOLLS
ROCKVILLE MUSICAL THEATRE
11/1-11/16/2013
Set in
Damon Runyon
's mythical New York City, this oddball romantic comedy - considered by many to be the perfect musical comedy - soars with the spirit of Broadway as it introduces us to a cast of vivid characters who have become legends in the canon:
Sarah Brown
, the upright but uptight "mission doll," out to reform the evildoers of Time Square; Sky Masterson, the slick, high-rolling gambler who woos her on a bet and ends up falling in love; Adelaide, the chronically ill nightclub performer whose condition is brought on by the fact she's been engaged to the same man for 14 years; and Nathan Detroit, her devoted fiance, desperate as always to find a spot for his infamous floating crap game.Everything works out in the end, thanks to the machinations of
Abe Burrows
and
Jo Swerling
's hilarious, fast-paced book and
Frank Loesser
's bright, brassy, immortal score, which takes us from the heart of Times Square to the cafes of Havana, Cuba, and even into the sewers of New York City. Funny and romantic, GUYS AND DOLLS is ideal for audiences and performers of any age.
Click Here for More Information
DISNEY'S BEAUTY AND THE BEAST
BOWIE HIGH SCHOOL
11/1-11/16/2013
Step into the enchanted world of Broadway's modern classic, Disney's BEAUTY AND THE BEAST! Based on the Academy-Award winning animated feature, the stage version includes all of the wonderful songs written by
Alan Menken
and the late
Howard Ashman
along with new songs by Mr. Menken and
Tim Rice
. Your audiences will be transported to the heart of provincial life in a lovely French town. When Maurice becomes lost in the woods on the way to the fair, he seeks shelter in an old castle, but the master of the castle is a horrible beast that takes him captive. Maruice's daughter, Belle, must then give up her freedom to save his life. Belle's taming of the unfortunate Beast and his ultimate transformation back into a handsome prince enthralled Broadway audiences for over 13 years. This "tale as old as time" is filled with spectacular costume and set opportunities, or even more simply staged, Disney's BEAUTY AND THE BEAST offers a great opportunity to bring your entire community together for family theatre at its best.
Click Here for More Information
INTO THE WOODS
MAD PRODUCTIONS INC
10/25-11/23/2013
The Brothers Grimm
hit Broadway with an epic fairytale where worlds collide.
James Lapine
and
Stephen Sondheim
take everyone's favorite storybook characters and brings them together for a timeless yet relevant piece and rare modern classic.The story follows a Baker and his wife who wish to have a child, Cinderella who wishes to attend the King's Festival, and Jack who wishes his cow would give milk. When the Baker and his wife learn that they cannot have a child because of a Witch's curse, the two set off on a journey to break the curse. Everyone's wish is granted, but the consequences of their actions return to haunt them later with disastrous results.One of Sondheim's most popular works, INTO THE WOODS is a musically sophisticated show with the opportunity to feature actors adept at dark comedy. Designers will especially enjoy highlighting the fantastical elements of this magical word.
Click Here for More Information
View All Show Listings for Baltimore
Click Here to View BroadwayWorld.com Baltimore Calendar