Now Playing Onstage in Baltimore - Week of 10/13/2013
View All Show Listings for Baltimore
Click Here to View BroadwayWorld.com Baltimore Calendar
DISNEY'S ALICE IN WONDERLAND JR
CHESAPEAKE CHILDREN'S THEATRE
10/18-10/19/2013
Join Alice's madcap adventures in Wonderland as she chases the White Rabbit, races the Dodo Bird, gets tied up with the Tweedles, raps with a bubble-blowing Caterpillar, and beats the Queen of Hearts at her own game! Roles are plentiful, including three Cheshire Cats and dozens of other wonderfully wacky characters. Disney's ALICE IN WONDERLAND JR. is a fast-paced stage adaptation of featuring updated dialogue and new arrangements of such classic Disney songs as "I'm Late," "The Un-birthday Song" and "Zip-A-Dee-Doo-Dah."
Click Here for More Information
FIDDLER ON THE ROOF
PORT TOBACCO PLAYERS
9/27-10/20/2013
In the
Little Village
of Anatevka, Tevye, a poor dairyman, tries to instill in his five daughters the traditions of his tight-knit Jewish community in the face of changing social mores and the growing anti-Semitism of Czarist Russia. Rich in historical and ethnic detail, FIDDLER ON THE ROOF has touched audiences around the world with its humor, warmth and honesty. The universal theme of tradition cuts across barriers of race, class, nationality and religion, leaving audiences crying tears of laughter, joy and sadness.The show features a star turn in Tevye, among the most memorable roles in musical theatre. Original director/choreographer
Jerome Robbins
' staging is legendary, and available from MTI in a comprehensive choreographic guide. Its celebrated score by
Jerry Bock
and
Sheldon Harnick
, features songs loved the world over: "Sunrise, Sunset," "If I Were A Rich Man" and "Matchmaker," to name a few. FIDDLER ON THE ROOF is simply Broadway at its very best.
Click Here for More Information
TARTUFFE
Olney Theatre Center for the Arts
9/26-10/20/2013
trans:
Richard Wilbur
.
Click Here for More Information
A FUNNY THING...FORUM
ST MATTHEWS METHODIST CHURCH
10/11-10/20/2013
Broadway's greatest farce is light, fast-paced, witty, irreverent and one of the funniest musicals ever written. A FUNNY THING HAPPENED ON THE WAY TO THE FORUM takes comedy back to its roots, combining situations from time-tested, 2000 year old comedies of Roman playwright Plautus with the infectious energy of classic vaudeville.A FUNNY THING HAPPENED ON THE WAY TO THE FORUM is a non-stop laugh-fest in which Pseudolus, a crafty slave, struggles to win the hand of a beautiful but slow-witted courtesan named Philia, for his young master, Hero, in exchange for freedom. The plot twists and turns with cases of mistaken identity, slamming doors, and a showgirl or two.This unforgettable, hysterical musical allows a terrific ensemble of comedic actors to shine--"something for everyone, a comedy tonight!"
Click Here for More Information
DISNEY'S MULAN JR
TACTICC
10/18-10/20/2013
Travel back to the legendary, story-telling days of ancient China with this action-packed stage adaptation of Disney's Mulan. The Huns have invaded, and it is up to the misfit Mulan and her mischievous sidekick Mushu to save the Emperor! Disney's MULAN JR. is a heartwarming celebration of culture, honor and a fighting spirit. The score includes favorites like "Reflection," "Honor to Us All" and "I'll Make a Man Out of You" as well as new songs that will get your audience up on its feet!
Click Here for More Information
LITTLE WOMEN
THOMAS S WOOTTON HIGH SCHOOL
10/18-10/20/2013
Based on
Louisa May Alcott
's own family experiences (and novel), LITTLE WOMEN, follows the adventures of Jo, Meg, Beth and Amy March as they grow up in Civil War America. The beloved story of the March sisters is timeless and deals with issues as relevant today as when they were written. Now, this wonderful narrative has been brought to life as an exhilarating new musical filled with glorious music, dancing and heart. LITTLE WOMEN embodies the complete theatrical experience, guaranteeing a night filled with laughter, tears, and a lifting of the spirit. This powerful score soars with the sounds of personal discovery, heartache and hope -- the sounds of a young America finding its voice. In years to come, we are sure that hundreds of productions by schools and theatres throughout the world will make this stage adaptation of the American classic novel a classic musical theatre treasure in its own right.
Click Here for More Information
AVENUE Q
GREENBELT ARTS CENTER
10/4-10/26/2013
AVENUE Q is a gut-bustingly hilarious modern musical focusing on a group of unique 20-somethings making their way in the big city, seeking their purpose in life. Although the show addresses humorous adult issues, it is similar to a beloved children's show; a place where puppets are friends, Monsters are good and life lessons are learned.Winner of the Tony "Triple Crown" for Best Musical, Best Score and Best Book, AVENUE Q is part flesh, part felt, and packed with heart. AVENUE Q is a laugh-out-loud musical that tells the timeless story of a recent college grad named Princeton who moves into a shabby New York apartment all the way out on Avenue Q. He soon discovers that although the residents seem nice, it's clear that this is not your ordinary neighborhood. Together, Princeton and his new-found friends struggle to find jobs, dates, and their ever-elusive purpose in life.Puppet RentalBe sure to visit MTI's Prop Shop to see our AVENUE Q puppets to rent!AVENUE Q NEW YORKVisit the official "Avenue Q New York" for NYC ticketing and more information.
Click Here for More Information
YOUNG FRANKENSTEIN
Milburn Stone
THEATRE AT CECIL COLLEGE
10/18-10/27/2013
IT'S ALIVE! From the creators of the record-breaking Broadway sensation THE PRODUCERS comes this monster new musical comedy.With such memorable tunes as "The Transylvania Mania," "He Vas My Boyfriend" and "Puttin' On The Ritz," YOUNG FRANKENSTEIN is scientifically-proven, monstrously good entertainment"?and the only place you'll witness a singing and dancing laboratory experiment in the largest tuxedo ever made.
Click Here for More Information
DEAR EDWINA
RED BRANCH THEATRE COMPANY
10/18-10/27/2013
DEAR EDWINA is a heartwarming musical about the joys of growing up. Thirteen year-old Edwina Spoonapple would do just about anything to be a part of the Kalamazoo Advice-a-palooza Festival. While her siblings both have proof of their accomplishments, poor Edwina has nothing. When a talent scout from the convention visits her hometown, she trots out her musical advice giving shows live from the family garage in hopes of finding her place in the spotlight. She is assisted by her older siblings, quirky friends, and neighbors. Together they set out to tackle the world's problems in number after hysterical number about everything from birthday party etiquette to the proper table settings. Told through a show-within-a-show format, Edwina and her friends share wisdom that is sure to delight. Children will thoroughly enjoy watching adults and teenagers playing silly wacky little kids who sing and dance.
Click Here for More Information
LITTLE SHOP OF HORRORS
SECOND STAR PRODUCTIONS
9/27-10/27/2013
A down-and out skid row floral assistant becomes an overnight sensation when he discovers an exotic plant with a mysterious craving for fresh blood. Soon "Audrey II" grows into an ill-tempered, foul-mouthed, R&B-singing carnivore who offers him fame and fortune in exchange for feeding its growing appetite, finally revealing itself to be an alien creature poised for global domination! One of the longest-running Off-Broadway shows of all time, this affectionate spoof of 1950s sci-fi movies has become a household name, thanks to a highly successful film version and a score by the songwriting team of
Howard Ashman
and
Alan Menken
, who redefined the animated musical film with Disney's The Little Mermaid, Beauty and the Beast and Aladdin. Charming, tuneful and hilarious, with tongue firmly planted in cheek, LITTLE SHOP OF HORRORS never fails to entertain. A small cast, band and unit set make the other aspects of production a snap.
Click Here for More Information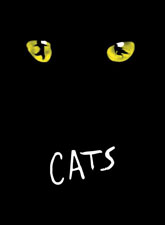 CARRIE THE MUSICAL
Milburn Stone
Memorial Theatre
10/18-10/27/2013
Carrie White is a misfit. At school, she's an outcast who's bullied by the popular crowd, and virtually invisible to everyone else. At home, she's at the mercy of her loving but cruelly over-protective mother. But Carrie's just discovered she's got a special power, and if pushed too far, she's not afraid to use itMusic by
Michael Gore
; Lyrics by
Dean Pitchford
; Book by
Lawrence D. Cohen
; Based on the novel by
Stephen King
Click Here for More Information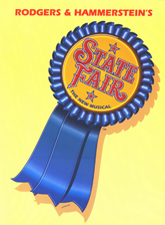 LULU AND THE BRONTOSAURUS
Imagination Stage
9/25-10/27/2013
Judith Viorst; lyrics: Judith Viorst; music:
Shelly Mark
ham; dir: Janet Stanford.
Click Here for More Information
CARRIE THE MUSICAL
The
Milburn Stone
Theatre
10/18-10/27/2013
The
Milburn Stone
Theatre at Cecil College presents the notorious horror novel about the bloody consequences of bullying turned musical, CARRIE The Musical, opening October 18th at 8pm. CARRIE The Musical is based on
Stephen King
's novel, CARRIE and has been adapted for the stage by
Michael Gore
,
Dean Pitchford
and
Lawrence D. Cohen
. Originally, CARRIE The Musical was one of the most expensive shows in Broadway history, costing $7 million dollars to produce. The Broadway production was met with diverse reactions and received standing ovations and choruses of jeers nightly. Due to such mixed reactions, the original show closed after only 5 performances. In 2012 the creative team joined together once again and completely revamped the music, lyrics and book and had a successful, sold out, off broadway run. CARRIE The Musical runs October 18th, 19th, 25th, 26th at 8pm and the 20th and 27th at 3pm. Tickets for CARRIE are $18 for adults and $15 for Seniors and Students, there will be twenty select "Student Rush" tickets available on a first come, first serve basis a half hour before the show begins at 7:30 / 2:30pm for $5 with a College ID. About CARRIE The Musical: The high school students of Chamberlain, Maine, are about to learn the bloody consequences of bullyin
G. Carr
ie White can't escape; at school she's the target of the popular crowd and at home the victim of her overbearing mother. But Carrie has just discovered she has a powerful gift and, if provoked, she's not afraid to use it. Based on the story by
Stephen King
that inspired the cult classic horror movie, this new reimagined version of Carrie will rise from the ashes to begin a wicked Halloween season.
Click Here for More Information
GODSPELL
WINTERS LANE PRODUCTIONS
10/11-11/2/2013
Conceived and originally directed by John Michael Tebelak, with music and new lyrics by
Stephen Schwartz
, GODSPELL is one of the biggest off-Broadway and Broadway successes of all time.Based on the Gospel According to
St. Matthew
, and featuring a sparkling score by
Stephen Schwartz
, GODSPELL boasts a string of well-loved songs, led by the international hit, "Day By Day." As the cast performs "Prepare Ye The Way Of The Lord," "Learn Your Lessons Well," "All For The Best," "All Good Gifts," "Turn Back, O Man" and "By My Side," the parables of Jesus Christ come humanly and hearteningly to life.Drawing from various theatrical traditions, such as clowning, pantomime, charades, acrobatics and vaudeville, GODSPELL is a groundbreaking and unique reflection on the life of Jesus, with a message of kindness, tolerance and love.GODSPELL RETURNSVisit the official Godpell on Broadway site for tickets and more information on this new production.
Click Here for More Information
GODSPELL-2012 REVISED VERSION
WINTERS LANE PRODUCTIONS
10/11-11/2/2013
Click Here for More Information
PINKALICIOUS THE MUSICAL
Way Off Broadway Dinner Theatre & Children's Theatre
9/14-11/2/2013
Click Here for More Information
THE SOUND OF MUSIC
Compass Rose Studio Theater
10/4-11/3/2013
The final collaboration between Rodgers & Hammerstein was destined to become the world's most beloved musical. When a postulant proves too high-spirited for the religious life, she is dispatched to serve as governess for the seven children of a widowed naval Captain. Her growing rapport with the youngsters, coupled with her generosity of spirit, gradually captures the heart of the stern Captain, and they marry. Upon returning from their honeymoon they discover that Austria has been invaded by the Nazis, who demand the Captain's immediate service in their navy. The family's narrow escape over the mountains to Switzerland on the eve of World War II provides one of the most thrilling and inspirational finales ever presented in the theatre. The motion picture version remains the most popular movie musical of all time.Music by Rodgers, Richard; Lyrics by
Oscar Hammerstein
II; Book by
Howard Lindsay
&
Russel Crouse
; Suggested by `The
Trapp Family Singers
` by
Maria Augusta Trapp
Click Here for More Information
SHE LOVES ME
TRED AVON PLAYERS
10/17-11/3/2013
An intimate and touching show, featuring music by
Jerry Bock
and
Sheldon Harnick
(FIDDLER ON THE ROOF) and book by
Joe Masteroff
(CABARET), SHE LOVES ME is considered by many to be the most charming musical ever written.Georg and Amalia are two feuding clerks in a European parfumerie during the 1930's who secretly find solace in their anonymous romantic pen pals, little knowing their respective correspondents are none other than each other. Funny, intelligent, honest and sentimental, SHE LOVES ME is a warm romantic comedy with an endearing innocence and a touch of old world elegance and nostalgia, yet as universal and relevant as ever in this age of internet romances.SHE LOVES ME showcases a small but strong ensemble cast playing a range of memorable characters of all ages. An ideal Christmas or Valentine's Day show, this heart-warming story will be adored by your entire audience.
Click Here for More Information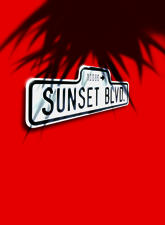 SUNSET BOULEVARD
Way Off Broadway Dinner Theatre
9/5-11/9/2013
SUNSET BOULEVARD weaves a magnificent tale of faded glory and unfulfilled ambition. Silent movie star Norma Desmond longs for a return to the big screen, having been discarded by tinsel town with the advent of 'talkies.' Her glamour has faded in all but her mind. When she meets struggling Hollywood screen-writer Joe Gillis in dramatic circumstances, their subsequent passionate and volatile relationship leads to an unforeseen and tragic conclusion. Music by
Andrew Lloyd Webber
; Book and Lyrics by
Don Black
&
Christopher Hampton
; Based on the
Billy Wilder
Film
Click Here for More Information
View All Show Listings for Baltimore
Click Here to View BroadwayWorld.com Baltimore Calendar