Now Playing Onstage in Baltimore - Week of 10/06/2013
View All Show Listings for Baltimore
Click Here to View BroadwayWorld.com Baltimore Calendar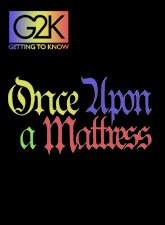 APARTMENT 213 - IRON CROW THEATRE COMPANY
Theatre Project
9/28-10/12/2013
Joseph Ritsch
.
Click Here for More Information
PARALLELL LIVES: THE KATHY & MO SHOW
Artistic Synergy of Baltimore
10/4-10/12/2013
In the opening scene, two Supreme Beings plan the beginning of the world with the relish of two slightly sadistic suburban wives decorating a living room. From this moment, the audience is whisked through an outrageous universe where actresses play men and women struggling through the common rituals of modern life: teenagers on a date, sisters at their grandmother's funeral, a man and a woman together in a country-western bar. With boundless humor, PARALLEL LIVES reexamines the ongoing quest to find parity and love in a contest handicapped by capricious gods-or in this case, goddesses.
Click Here for More Information
THE ROCKY HORROR SHOW
Tidewater Players
9/27-10/12/2013
The musical that became a movie and started a 35-year nonstop cultural phenomenon is where it is meant to be seen-LIVE on stage! A sexy, wild, funny, tongue-in-cheek interactive time warp through a kaleidoscope of camp with a musical score that has become iconic-one show-stopper after another! Strange things happen when Brad and Janet, a clean-cut young couple from the suburbs, get caught with a flat in the middle of nowhere. After an incredible night at the Frankenstein place with Dr. Frank N Furter and others, they learn a little bit about themselves and the world. This rock musical spins a bizarre story of seduction and sexual confusion (to some)
Click Here for More Information
TICK TICK BOOM!
RED BRANCH THEATRE COMPANY
9/27-10/13/2013
A musical look at the courage it takes to follow your dreams,TICK, TICK...BOOM! is JonathanLarson's autobiographical tale of a young composer on the brink of turning 30and falling into oblivion. Containing fourteen songs, tencharacters, three actors, and a band, TICK, TICK...BOOM! takes you on the playwright/composer's journey thatledto the Broadway blockbuster, RENT.His girlfriend wants to get married and move out of the city, his best friend is making big bucks on Madison Avenue, and yet Jon is still waiting on tables and trying to write the great American musical. Set in 1990, this compelling story of personal discovery is presented as a rock musical filled with instantly appealing melodies and a unique blend of musical theatre styles.Everyone will love this youthful, endearing, and thoughtful piece, and will surely embrace the universal ideal of holding onto your dreams through life's most difficult challenges. The musical's three-person cast showcases strong pop/rock singers and allows performers to make creative character choices.
Click Here for More Information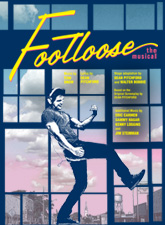 ANIMAL CRACKERS
CENTERSTAGE
9/5-10/13/2013
adapt:
Henry Wishcamper
; book:
George S. Kaufman
,
Morrie Ryskind
; lyrics:
Bert Kalmar
,
Harry Ruby
; music:
Bert Kalmar
,
Harry Ruby
; dir:
BJ Jones
.
Click Here for More Information
SAINT JOAN
Olney Theatre Center for the Arts
9/5-10/13/2013
George
Bernard Shaw
; dir:
Eric Tucker
.
Click Here for More Information
HAMLET
Olney Theatre Center for the Arts
9/5-10/13/2013
William Shakespeare
; dir:
Eric Tucker
.
Click Here for More Information
FIDDLER ON THE ROOF
PORT TOBACCO PLAYERS
9/27-10/20/2013
In the
Little Village
of Anatevka, Tevye, a poor dairyman, tries to instill in his five daughters the traditions of his tight-knit Jewish community in the face of changing social mores and the growing anti-Semitism of Czarist Russia. Rich in historical and ethnic detail, FIDDLER ON THE ROOF has touched audiences around the world with its humor, warmth and honesty. The universal theme of tradition cuts across barriers of race, class, nationality and religion, leaving audiences crying tears of laughter, joy and sadness.The show features a star turn in Tevye, among the most memorable roles in musical theatre. Original director/choreographer
Jerome Robbins
' staging is legendary, and available from MTI in a comprehensive choreographic guide. Its celebrated score by
Jerry Bock
and
Sheldon Harnick
, features songs loved the world over: "Sunrise, Sunset," "If I Were A Rich Man" and "Matchmaker," to name a few. FIDDLER ON THE ROOF is simply Broadway at its very best.
Click Here for More Information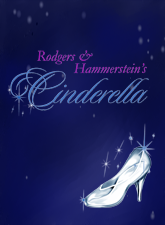 TARTUFFE
Olney Theatre Center for the Arts
9/26-10/20/2013
trans:
Richard Wilbur
.
Click Here for More Information
A FUNNY THING...FORUM
ST MATTHEWS METHODIST CHURCH
10/11-10/20/2013
Broadway's greatest farce is light, fast-paced, witty, irreverent and one of the funniest musicals ever written. A FUNNY THING HAPPENED ON THE WAY TO THE FORUM takes comedy back to its roots, combining situations from time-tested, 2000 year old comedies of Roman playwright Plautus with the infectious energy of classic vaudeville.A FUNNY THING HAPPENED ON THE WAY TO THE FORUM is a non-stop laugh-fest in which Pseudolus, a crafty slave, struggles to win the hand of a beautiful but slow-witted courtesan named Philia, for his young master, Hero, in exchange for freedom. The plot twists and turns with cases of mistaken identity, slamming doors, and a showgirl or two.This unforgettable, hysterical musical allows a terrific ensemble of comedic actors to shine--"something for everyone, a comedy tonight!"
Click Here for More Information
AVENUE Q
GREENBELT ARTS CENTER
10/4-10/26/2013
AVENUE Q is a gut-bustingly hilarious modern musical focusing on a group of unique 20-somethings making their way in the big city, seeking their purpose in life. Although the show addresses humorous adult issues, it is similar to a beloved children's show; a place where puppets are friends, Monsters are good and life lessons are learned.Winner of the Tony "Triple Crown" for Best Musical, Best Score and Best Book, AVENUE Q is part flesh, part felt, and packed with heart. AVENUE Q is a laugh-out-loud musical that tells the timeless story of a recent college grad named Princeton who moves into a shabby New York apartment all the way out on Avenue Q. He soon discovers that although the residents seem nice, it's clear that this is not your ordinary neighborhood. Together, Princeton and his new-found friends struggle to find jobs, dates, and their ever-elusive purpose in life.Puppet RentalBe sure to visit MTI's Prop Shop to see our AVENUE Q puppets to rent!AVENUE Q NEW YORKVisit the official "Avenue Q New York" for NYC ticketing and more information.
Click Here for More Information
LITTLE SHOP OF HORRORS
SECOND STAR PRODUCTIONS
9/27-10/27/2013
A down-and out skid row floral assistant becomes an overnight sensation when he discovers an exotic plant with a mysterious craving for fresh blood. Soon "Audrey II" grows into an ill-tempered, foul-mouthed, R&B-singing carnivore who offers him fame and fortune in exchange for feeding its growing appetite, finally revealing itself to be an alien creature poised for global domination! One of the longest-running Off-Broadway shows of all time, this affectionate spoof of 1950s sci-fi movies has become a household name, thanks to a highly successful film version and a score by the songwriting team of
Howard Ashman
and
Alan Menken
, who redefined the animated musical film with Disney's The Little Mermaid, Beauty and the Beast and Aladdin. Charming, tuneful and hilarious, with tongue firmly planted in cheek, LITTLE SHOP OF HORRORS never fails to entertain. A small cast, band and unit set make the other aspects of production a snap.
Click Here for More Information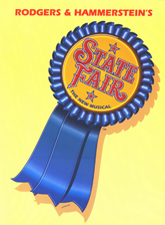 LULU AND THE BRONTOSAURUS
Imagination Stage
9/25-10/27/2013
Judith Viorst; lyrics: Judith Viorst; music:
Shelly Mark
ham; dir: Janet Stanford.
Click Here for More Information
GODSPELL
WINTERS LANE PRODUCTIONS
10/11-11/2/2013
Conceived and originally directed by John Michael Tebelak, with music and new lyrics by
Stephen Schwartz
, GODSPELL is one of the biggest off-Broadway and Broadway successes of all time.Based on the Gospel According to
St. Matthew
, and featuring a sparkling score by
Stephen Schwartz
, GODSPELL boasts a string of well-loved songs, led by the international hit, "Day By Day." As the cast performs "Prepare Ye The Way Of The Lord," "Learn Your Lessons Well," "All For The Best," "All Good Gifts," "Turn Back, O Man" and "By My Side," the parables of Jesus Christ come humanly and hearteningly to life.Drawing from various theatrical traditions, such as clowning, pantomime, charades, acrobatics and vaudeville, GODSPELL is a groundbreaking and unique reflection on the life of Jesus, with a message of kindness, tolerance and love.GODSPELL RETURNSVisit the official Godpell on Broadway site for tickets and more information on this new production.
Click Here for More Information
GODSPELL-2012 REVISED VERSION
WINTERS LANE PRODUCTIONS
10/11-11/2/2013
Click Here for More Information
PINKALICIOUS THE MUSICAL
Way Off Broadway Dinner Theatre & Children's Theatre
9/14-11/2/2013
Click Here for More Information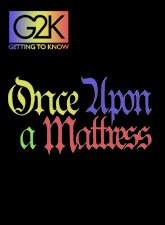 THE SOUND OF MUSIC
Compass Rose Studio Theater
10/4-11/3/2013
The final collaboration between Rodgers & Hammerstein was destined to become the world's most beloved musical. When a postulant proves too high-spirited for the religious life, she is dispatched to serve as governess for the seven children of a widowed naval Captain. Her growing rapport with the youngsters, coupled with her generosity of spirit, gradually captures the heart of the stern Captain, and they marry. Upon returning from their honeymoon they discover that Austria has been invaded by the Nazis, who demand the Captain's immediate service in their navy. The family's narrow escape over the mountains to Switzerland on the eve of World War II provides one of the most thrilling and inspirational finales ever presented in the theatre. The motion picture version remains the most popular movie musical of all time.Music by Rodgers, Richard; Lyrics by
Oscar Hammerstein
II; Book by
Howard Lindsay
&
Russel Crouse
; Suggested by `The
Trapp Family Singers
` by
Maria Augusta Trapp
Click Here for More Information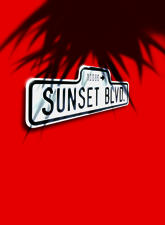 SUNSET BOULEVARD
Way Off Broadway Dinner Theatre
9/5-11/9/2013
SUNSET BOULEVARD weaves a magnificent tale of faded glory and unfulfilled ambition. Silent movie star Norma Desmond longs for a return to the big screen, having been discarded by tinsel town with the advent of 'talkies.' Her glamour has faded in all but her mind. When she meets struggling Hollywood screen-writer Joe Gillis in dramatic circumstances, their subsequent passionate and volatile relationship leads to an unforeseen and tragic conclusion. Music by
Andrew Lloyd Webber
; Book and Lyrics by
Don Black
&
Christopher Hampton
; Based on the
Billy Wilder
Film
Click Here for More Information
View All Show Listings for Baltimore
Click Here to View BroadwayWorld.com Baltimore Calendar