Now Playing Onstage in Austin - Week of 9/15/2013
September 15
10:09 AM 2013
View All Show Listings for Austin
Click Here to View BroadwayWorld.com Austin Calendar
PIAZZOLLA PROJECT: LA CAMORRA & ESCALANDRUM
Bass Concert Hall
9/18-9/18/2013
2013 marks the 21st anniversary of the passing of
Astor Piazzolla
, the great Argentine composer who innovated and renewed the tango tradition. As a tribute, two of the best and most renowned young ensembles that have been influenced by his music gather on the Bass Concert Hall stage to honor their great "maestro" in this U.S. premiere. For this special performance, all seating will be on the stage and close to the artists!
Click Here for More Information
Barbara Cook
in Broadway" border="0" height="100" width="100" align="right">
Barbara Cook
Bass Concert Hall
9/19-9/19/2013
One of Broadway's all-time greatest voices brings her trio to Bass Concert Hall for an intimate performance with cabaret seating on the stage! Winner of virtually every theatrical award,
Barbara Cook
's silvery soprano, purity of tone, and warm presence have delighted audiences around the world for more than 50 years. Considered "Broadway's favorite ingenue" during the heyday of the Broadway musical, Ms. Cook then launched a second career as a concert and recording artist soaring from one professional peak to another. A 2011 Kennedy Center Honoree, Ms. Cook recently returned to the Broadway stage after a 23-year absence and was nominated for a Tony Award for her performance in the musical Sondheim on Sondheim, directed by
James Lapine
for the Roundabout Theatre Company.
Click Here for More Information
VINCENT MANTSOE & DANCE THEATRE X
McCullough Theatre
9/20-9/20/2013
Texas Performing Arts and the UT Department of Theatre and Dance present two of today's most distinguished choreographers in an exciting evening of dance. Vincent Mantsoe is one of post-apartheid South Africa's leading choreographers. His French based company, Association Noa Company Vincent Mantsoe, creates contemporary African work that represents a true global culture of both dancers and disciplines. Mantsoe's piece Opera for Fools probes the center of the South African shebeen lifestyle during Apartheid, discovering what makes people enjoy their daily lives and enables them to forgive, but not forget. This vibrant production is a celebration of a people's hope, anger, joy, and sometimes loneliness and despair.
Click Here for More Information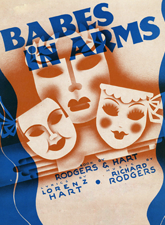 STOP HITTING YOURSELF (WORKSHOP PRODUCTION)
Rude Mechs
9/19-9/22/2013
Kirk Lynn
; lyrics:
Kirk Lynn
; music: Graham Reynolds; dir:
Shawn Sides
.
Click Here for More Information
BONNIE & CLYDE - A NEW MUSICAL
McCallum Arts Center Mainstage
9/18-9/22/2013
BONNIE & CLYDE: A NEW MUSICAL TEXAS PREMIERE! Music by
Frank Wildhorn
Lyrics by
Don Black
Book by
Ivan Menchell
September 18th-22nd 2013 McCallum Arts Center Mainstage MacTheatre at McCallum Fine Arts Academy is proud to announce that we are one of only a handful of theatre companies across the nation to be granted special permission to produce this thrilling new show before it goes on national tour! Direct from Broadway BONNIE AND CLYDE is a thrilling, edgy, biographical musical account of Texas' most infamous couple. At the height of the Great Depression two small-town nobodies in West Texas become America's most renowned folk heroes and the Texas law enforcement's worst nightmares. Fearless, shameless, and alluring, their electrifying story of love, adventure and crime captured the excited attention of an entire country. Now, the most notorious couple of the twentieth century takes on a whole new adventure: the stage. When BONNIE AND CLYDE meet, their mutual cravings for excitement and fame immediately set them on a mission to chase their dreams. Their bold and reckless behavior turns the young lovers' thrilling adventure into a downward spiral, putting themselves and their loved ones in trouble with the law. Forced to stay on the run from every southern state's police force, the lovers resort to robbery and murder to survive. As the infamous duo's fame grows bigger, their inevitable end draws nearer. BONNIE AND CLYDE is an exciting, cutting-edge musical with a non-traditional score, combining blues, gospel, bluegrass and rockabilly music. Our production will feature a large ensemble cast, spectacular scenic design, rocking live orchestra, and a recreation of the infamous Bonnie & Clyde 1934 Ford V8 death car. Please be advised that this production, based on true events, does depict some instances of violence. The cast and crew has been hard at work since the beginning of August to bring this intimate biographical musical to life. In addition to learning the challenging score, perfecting the scene work, and learning stylized dance sequences the cast and crew have also been very involved in researching the actual lives of the anti-hero and anti-heroine. The events and characters depicted in the musical are very nearly historically accurate with some theatrical license given to a love triangle between Bonnie, Clyde and Ted Hinton, a childhood friend of Bonnie's who indeed had romantic feelings for her and was ultimately a part of the law enforcement team that led to her demise. "The students love this show." says, Joshua Denning, the troupe's director. "It's the fact that Bonnie & Clyde themselves were not much older than the students we have playing them and also from Texas that allows our actor's to so easily connect to the material and the characters. We met with a local Bonnie & Clyde aficionado, created historical image boards, watched documentaries on the real-life pair- the kid's hearts are really behind this piece. Those historical image boards even figure into the scenic design and as the story unfolds live onstage we interject actual historical photos connected to the infamous pair. Even the time period that we are set in, The Great Depression, is so relevant today and it was those circumstances that gave rise to our main characters and their plight. " BONNIE & CLYDE: A NEW MUSICAL runs September 18th-22nd 2013 at the McCallum Arts Center Mainstage- 5600 Sunshine Dr. Austin TX 78756. For more information and to purchase tickets visit www.mactheatre.com
Click Here for More Information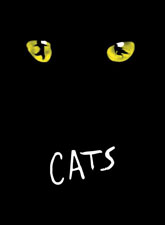 ETHOS' CYBERFEST
The VORTEX
9/21-9/28/2013
Chad Salvata; music: Chad Salvata.
Click Here for More Information
RED
Trinity Street Theatre
9/12-9/29/2013
How will they remember you? Mark Rothko, the revolutionary twentieth century abstract expressionist, receives the art world's largest commission: to create a series of murals for The Four Seasons restaurant in the new Seagram building on Park Avenue. Under the watchful gaze of a threatening new generation of artists, Rothko labors to create an iconic work that will stand as a monument to his illustrious career, while doubts and fears of his own relevancy threaten to tear him apart. Red won the 2010 Drama League, Drama Desk and Tony Awards for best play and now receives its Austin premiere.
Click Here for More Information
NATIONAL PASTIME
CenterStage Theatre (Produced by Austin Theatre Project)
9/19-10/6/2013
Austin Theatre Projected Awarded Pre-Broadway Workshop Production of "National Pastime" Algonquin Productions and Austin Theatre Project are thrilled to announce that the producers of the Broadway-bound musical National Pastime have awarded the Austin-based theatre company a workshop production of their work. Artistic Director
David Black
burn says, "We have always felt the Austin theatre community has an incredible level of talent and we are both humbled and thrilled to have been selected for this once-in-a-lifetime opportunity." Tony Sportiello, the musical's author, recently visited Austin and spent the day with ATP founders Blackburn and Barbara Schuler and took in their production of Edges at the Dougherty Arts Center. After his visit to Austin, Sportiello remarked, "I thought everyone involved was terrific and the production values first class. I really look forward to working with such an amazing group of people on National Pastime." National Pastime takes place in 1933. The country is trying to fight its way out of the Great Depression and no one has been hit harder than the sleepy burg of Baker City, Iowa. Its main industry, radio station WBZQ, is on the verge of going under and taking the town with it. The last time they had any ratings was when they broadcast the exploits of their home town baseball team but that team is long gone. So they create a new one, a fictional team that can't lose. They broadcast the fake games over the air and soon the ratings are soaring. All is well until Life Magazine shows up to do a story on the team. The screwball musical, with book by Sportiello and music and lyrics by
Al Tapper
, was originally commissioned by the Baseball Hall of Fame in Cooperstown, NY as a one-act play. The score was added a year later and once again saw great success at the Hall of Fame. After a production in Washington, DC and brief Off-Broadway run, the production found the necessary backing for a Broadway production. Austin Theatre Project's production of National Pastime is scheduled to open September 19 and will run through October 6 at the CenterStage theatre. Open auditions for the production will be held online and will begin in late July. For more information, contact Austin Theatre Project at info@austintheatreproject.org.
Click Here for More Information
MAN OF LA MANCHA
Austin Playhouse (inside the Highland Mall)
9/6-10/6/2013
Winner of five Tony Awards including Best Musical, Man of La Mancha has enchanted audiences for decades with the lyrical adventure of Don Quixote de la Mancha. Set during the Spanish Inquisition,
Miguel Cervantes
, writer and tax collector, is imprisoned for foreclosing on a church. In order to win favor with his fellow prisoners he tells the tale of Don Quixote, a would-be knight who sees only goodness in a world of darkness and despair. The musical shifts from the prison's bleak reality to Quixote's idealized world with prisoners becoming characters in Quixote's story. Featuring a breathtaking score including "The Impossible Dream," "Dulcinea," and the title song, Man of La Mancha is powerful American musical theatre at its best. Starring
Rick Roemer
as Cervantes/Quixote,
Jacob Trussell
as his manservant/
Sancho Panza
,
Boni Hester
as Aldonza (Dulcinea), Huck Huckaby as the Governor/Innkeeper, Ben Wolfe as the Duke/Dr. Carrasco, Josh Wechsler as the Padre, Wendy Zavaleta as the Housekeeper, Claire Grasso as Antonia,
Brian Coughlin
as Pedro, and Leslie Hethcox as the Barber, with Kimberly Barrow,
Ann Richards
,
Stephen Mercantel
,
Paul Koudouris
, Glenn DeVar,
Brian Losoya
, and Patrick Crowley. Production Team Direction by
Don Toner
, musical direction by Michael McKelvey, choreography by Lisa del Rosario, costume design by Jessica Colley-Mitchell, set design by
Don Toner
and Patrick Crowley, lighting design by Don Day, and sound design by Joel Mercado-See. Man of La Mancha will be produced in Austin Playhouse's temporary space at Highland Mall. The South Entrance (by the IBC bank) is closest to the theatre. Proceed down the escalator and turn right. Austin Playhouse will be on your right by the water feature. Detailed directions are available on our website: http://austinplayhouse.com/season/tempfac.html Austin Playhouse 2013-2014 Season Our Season opens with Man of La Mancha by
Dale Wasserman
,
Joe Darion
, &
Mitch Leigh
, running September 6 - October 6, 2013, followed by the murder-mystery And Then There Were None by
Agatha Christie
, November 22 - December 22, 2013, a new adaptation of Corneille's 17th century farce The Liar by
David Ives
, February 7 - March 9, 2014, the world premiere of Roaring by Cyndi Williams, April 4 - May 4, 2014, and a TBA, May 23 - June 22, 2014. In addition to our five-play season, Austin Playhouse will produce the popular comedy The Dead Presidents' Club by
Larry L. King
, October 18 - November 3, 2013, and the provocative recent Broadway hit Venus in Fur by
David Ives
, January 3 - 26, 2013. Austin Playhouse Austin Playhouse is a professional theatre currently performing its 13th season. Under the leadership of Producing Artistic Director
Don Toner
and Artistic Director Lara Toner Haddock, Austin Playhouse has grown from a three-play season on the campus of Concordia University, to a year-round operation producing an average of eight plays a year. Austin Playhouse is currently building its own two-performance venue space in the heart of the new Mueller Redevelopment Town Center, adjacent to the new Austin Children's Museum.
Click Here for More Information
View All Show Listings for Austin
Click Here to View BroadwayWorld.com Austin Calendar