Now Playing Onstage in Austin - Week of 9/01/2013
September 1
10:09 AM 2013
View All Show Listings for Austin
Click Here to View BroadwayWorld.com Austin Calendar
MERLIN WORKS IMPROV MIXER
The Long Center
7/6-9/7/2013
For those of you who don't know or need a refresher, the Merlin Works Improv Mixer is a low-pressure jam where you can meet, mingle, practice and play with talented improvisers from all over town. The Mixer is a great place for beginners to rehearse and perform and for experienced improvisers to promote their coaching skills. With our new home at the AT&T Education Room at The Long Center, it's also a great chance to share the joy of improv with the Greater Austin community.
Click Here for More Information
A FEW GOOD MEN
The Palace Theater
8/16-9/8/2013
The marines at Guantanamo Bay have a problem: a dead marine, a strict code of honor, and a Colonel determined to hide the facts. This Broadway hit turned major motion picture (starring
Tom Cruise
and
Jack Nicholson
) asks the uncomfortably compelling question, "Can you handle the truth?"
Click Here for More Information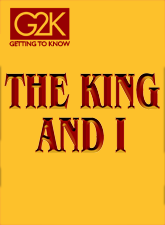 Bryan Batt
in Concert in Broadway" border="0" height="100" width="100" align="right">
Bryan Batt IN CONCERT
ZACH Theatre
9/10-9/10/2013
Click Here for More Information
ART SHOW/MODEL SHOW
The Off Shoot (Produced by Paper Chairs)
8/29-9/14/2013
paper chairs proudly presents ART SHOW/ MODEL SHOW, a play about art modeling and the creative/human questions found in a figurative drawing session. ART SHOW/MODEL SHOW aspires to be: an honest representation of this (usually) very private world, a life drawing session, a living gallery, an exercise in perspective and time, a conversation about the purpose of art in society, and an intimate look at the singular relationship between the artist and model in the creative process. Most people can recognize the figure of the Venus de Milo, but we know little about the model behind the artwork. The same can be said of almost all figurative art models throughout history -and on both global and local levels. ART SHOW/ MODEL SHOW asks "who are these people?" and gives voice to the artist and model by investigating various folds of art modeling, including the physical experience, the contemporary and historical context, and the personal queries one can encounter. ART SHOW/MODEL SHOW is a multi-media performance that has been in development over the past year, earning a listing as one of the "Six stops to make your 2012 East Austin Studio Tour extra special" from Austin Chronicle's Robert Faires and running a workshop performance in FronteraFest's Mi Casa es su Teatro. Devised by performers who work as models in Austin's visual arts community, this collaborative performance is also an exploration in documentary theatre, with interviews of local artists and models as well as live drawing and painting. It will also include a gallery show, curated by the Austin artists who hire these models. Thurs, Fri, & Sat: Aug 29- Sept 14th (Special Sunday Benefit Performance Sept 8th.) At The Off Shoot. 2211 Hidalgo Street. All Shows start at 8pm. Doors open at 7:30pm. All Thursdays: $10 discount tickets; Friday & Saturdays: sliding scale $15-$25 Sept 8th Benefit Performance: $10 discount tickets Discount rates available for groups of 10 or more. (must be 18+ to attend. There will be nudity.) For tickets and info, please visit: www.paperchairs.com, follow our facebook, or http://www.brownpapertickets.com/event/440674 Or call 512-686-6621 Devised by: Kelli Bland, Meghan Morongova, Michelle Keffer, Jorge Sermini and Jen Brown Directed by: Kelli Bland, Meghan Morongova Assistant Director: Rachel Dendy Technical Director/Design By: Steven Shirey Video by: Eric Graham, Tag Simler, Eliot Haynes, Features interviews and work of: Jennifer Balkan, Eve Larson, Dave Larson, Chris Chappell,
David O
hlerking, Karen Maness, Matt Stavsrowsky, Pablo Taboada,
George Anderson
, Steve Dubov, and Heather Tolleson
Click Here for More Information
GLASSHEART
Salvage Vanguard Theatre
8/30-9/14/2013
Shrewd Productions presents the World Premiere of GLASSHEART by Reina Hardy August 30th through September 14th Thursdays - Sundays at 8pm Salvage Vanguard Theatre: 2803 Manor Rd.., Austin, TX 78722 Tickets: $15-25 sliding scale About the Play Beauty never showed up. After centuries under the curse, the Beast and his one remaining magical servant have moved into a shabby apartment near a 7-11, hoping for a lower cost of living and better luck with girls. In the threatening, impossible, completely ordinary world of paying rent and taking public transportation, is a happy ending even possible? Are there witches in Chicago? Is this hat sufficient? And can a good story and a little light save the day? A romantic comedy about facing the witch in your head, and finding the wish in your heart. About the Playwright Reina Hardy is a playwright from Chicago who recently fetched up in Texas. She is a Michener Fellow at UT Austin, a 2013 finalist for the
Terrence McNally
Prize, the recipient of the 2012 Interact 20/20 Commission, and a National New Play Network Playwright. Her plays,which usually contain magic, have most recently been seen at Capital Stage Sacramento, Las Vegas Little Theatre, Orlando Shakespeare, and the Great Plains Theatre Conference, where Reina was awarded the Holland New Voices Award. She spent part of this summer at the Kennedy Center, workshopping her as-yet untitled script about the universe and hangovers. Glassheart is one of two productions that Reina is enjoying in Austin this season, with Stars & Barmen to be produced at the Vortex in the Fall. About the Cast & Crew Kyle Zamcheck directs an all-star ensemble in this modern re-telling of a classic story including Lana Dieterich,*Carolyn Faye Kramer, Shannon Grounds and
Michael Miller
as the Beast. Award-winning designers Pam Friday (costumes), Anne-
Marie Gordon
(set design), Patrick Anthony (lighting design), and Buzz Moran (sound design) create Hardy's magical world of a fairytale down-sized to a one-bedroom apartment. * Carolyn Faye Kramer appears courtesy of Actors Equity
Click Here for More Information
EGGHEADS!
Center Stage
9/6-9/14/2013
Eggheads! September 6, 7, 8, 12, 13, and 14 at 8:00pm at Center Stage, 2826 Real Street, Austin, 78722 Tongue and Groove Theatre is proud to present award-winning author Joseph Skibell's screwball comedy, EGGHEADS! for a limited 2-week engagement. Running only two weekends: September 6, 7, 8, 12, 13, and 14 at 8:00p.m. at Center Stage, 2826 Real Street, Austin, 78722. Tickets can be purchased at the box office or in advance through brownpapertickets.com. $15.00 opening weekend; Thursday September 12 is paywhat-you-can, and the closing 2 performances on September 13 and 14 are $20.00. Directed by artistic director David Yeakle, this zany play conjures Albert Einstein,
Franz Kafka
and
Sigmund Freud
as brilliant comedy-writers for their "nephews", the Marx Brothers and features
Mark Stewart
and Courtney Hopkin with a cast of 18 portraying more than 60 prohibition-era characters. With period-costume design by
Walter Young
; art-deco graphic design by Wendy Mitchell; lighting design by
Amy Lewis
; sound design by
Mark Stewart
. Stage managed by Carli Werner.
Click Here for More Information
GREASE
The City Theatre
8/23-9/15/2013
GREASE. The one that you want is back! The No. 1 electrifyin' musical GREASE will rock 'n roll its way into Austin this summer! So, dust off your leather jackets, put on your bobby-socks and take a trip back to a simpler time of poodle skirts, drive-ins and T-birds. "Bad boy" Danny and "the girl next door" Sandy fall in love all over again to the tune of your favorite songs: "Summer Nights," "Beauty School Drop Out," "Greased Lightnin," "We Go Together" and many more. August 23 - September 15. Thursday - Saturday 8:00 p.m. Sunday 5:30 p.m. The City Theatre, 3823 Airport Blvd. Suite D. 78722 - east corner of Airport Blvd. and 38 ½ Street. For reservations and tickets, call 512-524-2870 or e-mail info@citytheatreaustin.org. Tickets $25. Two for $40. 1st Row Reserved $30. Seniors $18. Students $15. Thursday all seats $15. Group discounts available. www.citytheatreaustin.org
Click Here for More Information
MAN OF LA MANCHA
Austin Playhouse (inside the Highland Mall)
9/6-10/6/2013
Winner of five Tony Awards including Best Musical, Man of La Mancha has enchanted audiences for decades with the lyrical adventure of Don Quixote de la Mancha. Set during the Spanish Inquisition,
Miguel Cervantes
, writer and tax collector, is imprisoned for foreclosing on a church. In order to win favor with his fellow prisoners he tells the tale of Don Quixote, a would-be knight who sees only goodness in a world of darkness and despair. The musical shifts from the prison's bleak reality to Quixote's idealized world with prisoners becoming characters in Quixote's story. Featuring a breathtaking score including "The Impossible Dream," "Dulcinea," and the title song, Man of La Mancha is powerful American musical theatre at its best. Starring Rick Roemer as Cervantes/Quixote, Jacob Trussell as his manservant/
Sancho Panza
, Boni Hester as Aldonza (Dulcinea), Huck Huckaby as the Governor/Innkeeper, Ben Wolfe as the Duke/Dr. Carrasco, Josh Wechsler as the Padre, Wendy Zavaleta as the Housekeeper, Claire Grasso as Antonia, Brian Coughlin as Pedro, and Leslie Hethcox as the Barber, with Kimberly Barrow,
Ann Richards
, Stephen Mercantel, Paul Koudouris, Glenn DeVar, Brian Losoya, and Patrick Crowley. Production Team Direction by
Don Toner
, musical direction by Michael McKelvey, choreography by Lisa del Rosario, costume design by Jessica Colley-Mitchell, set design by
Don Toner
and Patrick Crowley, lighting design by Don Day, and sound design by Joel Mercado-See. Man of La Mancha will be produced in Austin Playhouse's temporary space at Highland Mall. The South Entrance (by the IBC bank) is closest to the theatre. Proceed down the escalator and turn right. Austin Playhouse will be on your right by the water feature. Detailed directions are available on our website: http://austinplayhouse.com/season/tempfac.html Austin Playhouse 2013-2014 Season Our Season opens with Man of La Mancha by
Dale Wasserman
,
Joe Darion
, &
Mitch Leigh
, running September 6 - October 6, 2013, followed by the murder-mystery And Then There Were None by
Agatha Christie
, November 22 - December 22, 2013, a new adaptation of Corneille's 17th century farce The Liar by
David Ives
, February 7 - March 9, 2014, the world premiere of Roaring by Cyndi Williams, April 4 - May 4, 2014, and a TBA, May 23 - June 22, 2014. In addition to our five-play season, Austin Playhouse will produce the popular comedy The Dead Presidents' Club by
Larry L. King
, October 18 - November 3, 2013, and the provocative recent Broadway hit Venus in Fur by
David Ives
, January 3 - 26, 2013. Austin Playhouse Austin Playhouse is a professional theatre currently performing its 13th season. Under the leadership of Producing Artistic Director
Don Toner
and Artistic Director Lara Toner Haddock, Austin Playhouse has grown from a three-play season on the campus of Concordia University, to a year-round operation producing an average of eight plays a year. Austin Playhouse is currently building its own two-performance venue space in the heart of the new Mueller Redevelopment Town Center, adjacent to the new Austin Children's Museum.
Click Here for More Information
View All Show Listings for Austin
Click Here to View BroadwayWorld.com Austin Calendar