Now Playing Onstage in Atlanta - Week of 9/15/2013
September 15
10:09 AM 2013
View All Show Listings for Atlanta
Click Here to View BroadwayWorld.com Atlanta Calendar
HOT MIKADO
MARIST SCHOOL
9/18-9/21/2013
The most well know musical duo's score and concept is delivered brilliantly and uniquely in HOT MIKADO. Gilbert and Sullivan would delight in this charming adaptation of their Mikado.In a land where outlandish laws sentence people to death for almost any indiscretion, jazz, and the blues, and gospel are spoken fluently. HOT MIKADO weaves a tale of hilarious proportions and despite the life or death stakes, characters still find time to tap their toes and do their fair share of scatting. Find out what happens when the clean lines and color of Japanese design combine with the big band sights and sounds of popular American song and dance!An indescribably wonderful opportunity for a culturally diverse organization, the musical is rich with intricate vocal lines that are ideal for a skilled group of vocalists. Because of its singular juxtaposition of Japanese culture with 1940s style, this show can prove just as yummy for visionary scenic designers and directors alike.
Click Here for More Information
DISNEY'S ALADDIN JR
HOLLY THEATRE COMPANY
9/14-9/22/2013
Welcome to Agrabah, City of Enchantment, where every beggar has a story and every camel has a tail! All of your favorite characters are here in Disney's ALADDIN JR., a stage adaptation of the Disney hit film. Filled with magic, mayhem, and flying carpet rides, audiences' spirits will soar with excitement. Most of all, the tuneful, Academy award-winning score with songs including "A Whole New World" and "Friend Like Me" will certainly make this musical a favorite for many years to come!
Click Here for More Information
DISNEY'S HIGH SCHOOL MUSICAL
IMPACT DANCE
9/20-9/22/2013
This page is for the full-length edition of Disney's HIGH SCHOOL MUSICAL.Also available:Disney's HIGH SCHOOL MUSICAL - ONE ACT EDITIONDisney's HIGH SCHOOL MUSICAL JR. Disney Channel's smash hit movie musical comes to life on your stage! Troy, Gabriella, and the students of East High must deal with issues of first love, friends, and family while balancing their classes and extra curricular activities. It's the first day after winter break at East High. The Jocks, Brainiacs, Thespians and Skater Dudes find their cliques, recount their vacations, and look forward to the new year. Basketball team captain and resident jock Troy discovers that the brainy Gabriella, a girl he met singing karaoke on his ski trip, has just enrolled at East High. They cause an upheaval when they decide to audition for the high school musical, led by Ms. Darbus. Although many students resent the threat posed to the "status quo," Troy and Gabriella's alliance might just open the door for others to shine as well. HIGH SCHOOL MUSICAL is fun for the whole family. Its large cast size and upbeat numbers make it the ideal show for middle and high school productions or the highlight of any community theatre's season!
Click Here for More Information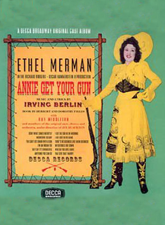 John Denver
's America in Broadway" border="0" height="100" width="100" align="right">
ALMOST HEAVEN: John Denver'S AMERICA
Georgia Ensemble Theatre
9/5-9/22/2013
Peter Glaze
r; dir: Robert J. Farley.
Click Here for More Information
LES MISERABLES
LE CHAT NOIR
9/13-9/28/2013
This international smash-hit may be the most popular musical in the world. In 19th century France, Jean Valjean is released from 19 years of unjust imprisonment, but finds nothing in store for him but mistrust and mistreatment. He breaks his parole in hopes of starting a new life, initiating a life-long struggle for redemption as he is relentlessly pursued by police inspector Javert, who refuses to believe Valjean can change his ways. Finally, during the Paris student uprising of 1832, Javert must confront his ideals after Valjean spares his life and saves that of the student revolutionary who has captured the heart of Valjean's adopted daughter. His world-view shattered, Javert commits suicide, and Valjean at last attains the peace he has sought for so long.Epic, grand and uplifting, LES MISÉRABLES packs an emotional wallop that has thrilled audiences all over the world. The sung-through pop opera is ideal for a cast of exceptional singers and overflows with melodies that are already standards. A spectacle on Broadway and in London, LES MISÉRABLES is equally effective with a minimal set; it is its powerful affirmation of the human spirit that has made LES MISÉRABLES a popular masterpiece.
Click Here for More Information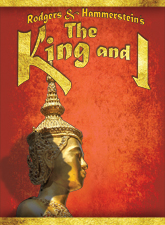 SONG OF THE LIVING DEAD
Dad's Garage
9/5-9/28/2013
Matt Horgan, Travis Sharp; music: Eric Frampton.
Click Here for More Information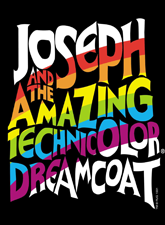 TROILUS AND CRESSIDA
The New American Shakespeare Tavern Playhouse
9/5-9/28/2013
William Shakespeare
; dir: Drew Reeves.
Click Here for More Information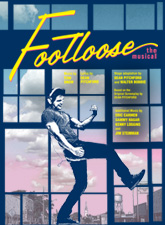 JOSEPH AND THE AMAZING TECHNICOLOR DREAMCOAT (MEGAMIX)
Springer Opera House
9/19-10/5/2013
The Biblical saga of Joseph and his coat of many colors comes to vibrant life in this delightful musical parable. Joseph, his father's favorite son, is a boy blessed with prophetic dreams. When he is sold into slavery by his jealous brothers and taken to Egypt, Joseph endures a series of adventures in which his spirit and humanity are continually challenged. He is purchased by Potiphar where thwarting advances from Potiphar's wife lands him in jail. When news of Joseph's gift to interpret dreams reaches the Pharaoh (wryly and riotously depicted as Elvis), Joseph is well on his way to becoming second in command. Eventually his brothers, having suffered greatly, unknowingly find themselves groveling at the feet of the brother they betrayed but no longer recognize. After testing their integrity, Joseph reveals himself leading to a heartfelt reconciliation of the sons of Israel. Set to an engaging cornucopia of musical styles, from country-western and calypso to bubble-gum pop and rock 'n' roll, this Old Testament tale emerges both timely and timeless. This version of JOSEPH?DREAMCOAT features extended songs and dances. The Megamix is available as a separate rental with this version. Lyrics by
Tim Rice
; Music by
Andrew Lloyd Webber
Click Here for More Information
Walter Cronkite
is Dead in Broadway" border="0" height="100" width="100" align="right">
Walter Cronkite IS DEAD
Aurora Theatre
9/19-10/6/2013
Joe Calarco
; dir:
Brian Clowdus
.
Click Here for More Information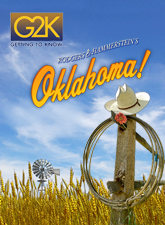 THE GUYS
Theatrical Outfit
9/11-10/6/2013
Anne Nelson
; dir: Elisa Carlson.
Click Here for More Information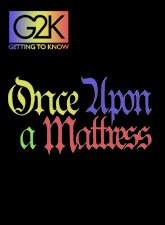 Zora Neale Hurston
in Broadway" border="0" height="100" width="100" align="right">
SPUNK: THREE TALES BY
Zora Neale Hurston
True Colors Theatre
Co
9/17-10/13/2013
adapt:
George C. Wolfe
from
George C. Wolfe
; dir:
Hilda Willis
.
Click Here for More Information
THIRD COUNTRY
Horizon Theatre Company
9/20-10/20/2013
Suehyla El-Attar
; dir: Lisa Adler.
Click Here for More Information
View All Show Listings for Atlanta
Click Here to View BroadwayWorld.com Atlanta Calendar