Now Playing Onstage in Atlanta - Week of 2/09/2014
View All Show Listings for Atlanta
Click Here to View BroadwayWorld.com Atlanta Calendar
DR. SEUSS' THE CAT IN THE HAT
AURORA THEATRE
1/22-2/14/2014
From the moment his tall, red-and-white-striped hat appears around the door, Sally and her brother know that THE CAT IN THE HAT is the funniest, most mischievous cat they have ever met.With the trickiest of tricks and craziest of ideas, he is certainly fun to play with. And he turns a rainy afternoon into an amazing adventure. But what will mum find when she gets home...? The National Theatre's production of
Dr. Seuss
's THE CAT IN THE HAT is a lively, engaging "play with sound effects" for performance by adults for young children. Not a word has been touched or added to
Dr. Seuss
's classic, ensuring anyone who's read the story will find themselves transported into the world they've always imagined.
Click Here for More Information
SOUTH PACIFIC
Lovett School
2/13-2/15/2014
Set in an island paradise during World War II, two parallel love stories are threatened by the dangers of prejudice and war. Nellie, a spunky nurse from Arkansas, falls in love with a mature French planter, Emile. Nellie learns that the mother of his children was an island native and, unable to turn her back on the prejudices with which she was raised, refuses Emile's proposal of marriage. Meanwhile, the strapping Lt. Joe Cable denies himself the fulfillment of a future with an innocent Tonkinese girl with whom he's fallen in love out of the same fears that haunt Nellie. When Emile is recruited to accompany Joe on a dangerous mission that claims Joe's life, Nellie realizes that life is too short not to seize her own chance for happiness, thus confronting and conquering her prejudices.Music by Rodgers, Richard; Lyrics by
Oscar Hammerstein
II; Book by
Oscar Hammerstein
II &
Joshua Logan
; Adapted from the Pulitzer Prize winning novel
Click Here for More Information
LES MISERABLES
PEBBLEBROOK HIGH SCHOOL
2/13-2/16/2014
This international smash-hit may be the most popular musical in the world. In 19th century France, Jean Valjean is released from 19 years of unjust imprisonment, but finds nothing in store for him but mistrust and mistreatment. He breaks his parole in hopes of starting a new life, initiating a life-long struggle for redemption as he is relentlessly pursued by police inspector Javert, who refuses to believe Valjean can change his ways. Finally, during the Paris student uprising of 1832, Javert must confront his ideals after Valjean spares his life and saves that of the student revolutionary who has captured the heart of Valjean's adopted daughter. His world-view shattered, Javert commits suicide, and Valjean at last attains the peace he has sought for so long.Epic, grand and uplifting, LES MISÉRABLES packs an emotional wallop that has thrilled audiences all over the world. The sung-through pop opera is ideal for a cast of exceptional singers and overflows with melodies that are already standards. A spectacle on Broadway and in London, LES MISÉRABLES is equally effective with a minimal set; it is its powerful affirmation of the human spirit that has made LES MISÉRABLES a popular masterpiece.
Click Here for More Information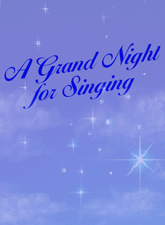 A GRAND NIGHT FOR SINGING
Chamblee First United Methodist Church
2/13-2/16/2014
Taste and imagination, the two key ingredients for a first-rate revue, abound in this fresh take on the Rodgers & Hammerstein canon conceived by Tony Award winner
Walter Bobbie
. Over three decades after the duo's final collaboration, THE SOUND OF MUSIC, took the Great White Way by storm, it was in fact this new R&H musical that opened the 1994 Broadway season with flair and distinction, garnering wildly enthusiastic notices as well as earning two Tony nominations, including Best Musical. Here at R&H, our founding fathers probably never imagined 'Shall We Dance?' as a comic pas de deux for a towering beauty and her diminutive admirer, nor did they suspect that one day a lovelorn young lad might pose the musical question, 'How do you solve a problem like Maria?' But that's precisely the kind of invention lavished upon this new revue, with innovative musical arrangements including a sultry Andrews Sisters-esque 'I'm Gonna Wash That Man Right Out-a My Hair,' a swingin' 'Honeybun' worthy of the Modernaires, and a jazzy 'Kansas City' which leaves no question about how terrifically up to date the remarkable songs of R&H remain.Music by Rodgers, Richard; Lyrics by
Oscar Hammerstein
II; Music Arrangements by
Fred Wells
; Conceived By
Walter Bobbie
Click Here for More Information
I LOVE YOU, YOU'RE PERFECT, NOW CHANGE
Savannah Theatre Project
2/14-2/16/2014
This celebration of the mating game takes on the truths and myths behind that contemporary conundrum know as 'the relationship.' Act I explores the journey from dating and waiting to love and marriage, while Act II reveals the agonies and triumphs of in-laws and newborns, trips in the family car and pick-up techniques of the geriatric set. This hilarious revue pays tribute to those who have loved and lost, to those who have fallen on their face at the portal of romance, to those who have dared to ask, 'Say, what are you doing Saturday night?'Book and Lyrics by
Joe DiPietro
; Music by
Jimmy Roberts
Click Here for More Information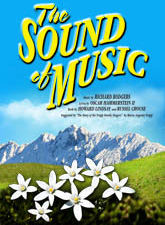 THE SOUND OF MUSIC
Darlington School
2/14-2/16/2014
The final collaboration between Rodgers & Hammerstein was destined to become the world's most beloved musical. When a postulant proves too high-spirited for the religious life, she is dispatched to serve as governess for the seven children of a widowed naval Captain. Her growing rapport with the youngsters, coupled with her generosity of spirit, gradually captures the heart of the stern Captain, and they marry. Upon returning from their honeymoon they discover that Austria has been invaded by the Nazis, who demand the Captain's immediate service in their navy. The family's narrow escape over the mountains to Switzerland on the eve of World War II provides one of the most thrilling and inspirational finales ever presented in the theatre. The motion picture version remains the most popular movie musical of all time.Music by Rodgers, Richard; Lyrics by
Oscar Hammerstein
II; Book by
Howard Lindsay
&
Russel Crouse
; Suggested by `The
Trapp Family Singers
` by
Maria Augusta Trapp
Click Here for More Information
LITTLE SHOP OF HORRORS
BERRY COLLEGE
2/13-2/23/2014
A down-and out skid row floral assistant becomes an overnight sensation when he discovers an exotic plant with a mysterious craving for fresh blood. Soon "Audrey II" grows into an ill-tempered, foul-mouthed, R&B-singing carnivore who offers him fame and fortune in exchange for feeding its growing appetite, finally revealing itself to be an alien creature poised for global domination! One of the longest-running Off-Broadway shows of all time, this affectionate spoof of 1950s sci-fi movies has become a household name, thanks to a highly successful film version and a score by the songwriting team of
Howard Ashman
and
Alan Menken
, who redefined the animated musical film with Disney's The Little Mermaid, Beauty and the Beast and Aladdin. Charming, tuneful and hilarious, with tongue firmly planted in cheek, LITTLE SHOP OF HORRORS never fails to entertain. A small cast, band and unit set make the other aspects of production a snap.
Click Here for More Information
INTO THE WOODS
ELM STREET CULTURAL ARTS VILLAGE
2/14-2/23/2014
The Brothers Grimm
hit Broadway with an epic fairytale where worlds collide.
James Lapine
and
Stephen Sondheim
take everyone's favorite storybook characters and brings them together for a timeless yet relevant piece and rare modern classic.The story follows a Baker and his wife who wish to have a child, Cinderella who wishes to attend the King's Festival, and Jack who wishes his cow would give milk. When the Baker and his wife learn that they cannot have a child because of a Witch's curse, the two set off on a journey to break the curse. Everyone's wish is granted, but the consequences of their actions return to haunt them later with disastrous results.One of Sondheim's most popular works, INTO THE WOODS is a musically sophisticated show with the opportunity to feature actors adept at dark comedy. Designers will especially enjoy highlighting the fantastical elements of this magical word.
Click Here for More Information
IN LOVE AND WARCRAFT
Alliance Theatre
1/31-2/23/2014
Hertz Stage:Madhuri Shekar; dir: Laura Kepley.
Click Here for More Information
THE BEST OF ENEMIES
Theatrical Outfit
1/29-2/23/2014
Mark
St. Germain
; dir: Mira Hirsch.
Click Here for More Information
HOW I BECAME A PIRATE
George Walton Academy
2/13-3/1/2014
Click Here for More Information
TAMER OF HORSES
Aurora Theatre
2/13-3/2/2014
Studio Theatre
:
William Mastrosimone
; dir:
Jaclyn Hofmann
.
Click Here for More Information
WEATHER ROCKS!
Center for Puppetry Arts
2/6-3/23/2014
Mainstage Theater:Jon Ludwig.
Click Here for More Information
THE TAMING OF THE SHREW
The New American Shakespeare Tavern Playhouse
1/4-3/29/2014
Shakespeare Tavern:
William Shakespeare
; dir: Jeff Watkins.
Click Here for More Information
View All Show Listings for Atlanta
Click Here to View BroadwayWorld.com Atlanta Calendar