Now Playing Onstage in Appleton, WI - Week of 9/01/2013
September 1
10:09 AM 2013
View All Show Listings for Appleton, WI
Click Here to View BroadwayWorld.com Appleton, WI Calendar
LITTLE SHOP OF HORRORS
UNIV OF WISCONSIN LA CROSSE
6/27-9/8/2013
A down-and out skid row floral assistant becomes an overnight sensation when he discovers an exotic plant with a mysterious craving for fresh blood. Soon "Audrey II" grows into an ill-tempered, foul-mouthed, R&B-singing carnivore who offers him fame and fortune in exchange for feeding its growing appetite, finally revealing itself to be an alien creature poised for global domination! One of the longest-running Off-Broadway shows of all time, this affectionate spoof of 1950s sci-fi movies has become a household name, thanks to a highly successful film version and a score by the songwriting team of
Howard Ashman
and
Alan Menken
, who redefined the animated musical film with Disney's The Little Mermaid, Beauty and the Beast and Aladdin. Charming, tuneful and hilarious, with tongue firmly planted in cheek, LITTLE SHOP OF HORRORS never fails to entertain. A small cast, band and unit set make the other aspects of production a snap.
Click Here for More Information
ANNIE KIDS
COCHRANE FOUNTAIN CITY HIGH SCHOOL
9/7-9/8/2013
Leapin' Lizards! The popular comic strip heroine takes center stage in one of the world's best-loved musicals. With equal measures of pluck and positivity, little orphan ANNIE charms everyone's hearts, despite a next-to-nothing start in 1930s New York City. She is determined to find her parents, who abandoned her years ago on the doorstep of a New York City Orphanage run by the cruel, embittered Miss Hannigan. With the help of the other girls in the Orphanage, ANNIE escapes to the wondrous and magical world of NYC. In adventure after fun-filled adventure, ANNIE foils Miss Hannigan's evil machinations and befriends President Franklin Delano Roosevelt. She finds a new home and family in billionaire Oliver Warbucks, his personal secretary
Grace Farrell
, and a lovable mutt named Sandy.
Click Here for More Information
HONK! JR
PORTAGE CENTER FOR THE ARTS
9/6-9/15/2013
In the London season featuring the appearance of THE LION KING, HONK! became a stand-out by winning the 2000 Olivier Award (the British equivalent of the Tony® Award) for Best New Musical. HONK! JR. is a contemporary retelling of
Hans Christian Andersen
's The Ugly Duckling with a JOSEPH...DREAMCOAT-esque score that everyone will enjoy. HONK! JR. can be performed with simple sets and costumes. No feathers or fur necessary--making it the perfect Broadway Junior musical!
Click Here for More Information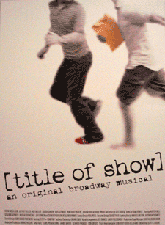 VICTORY FARM
American Folklore Theatre
8/1-10/1/2013
Emilie Coulson, Katie Dahl; lyrics: Emilie Coulson, Katie Dahl; music:
James Valcq
; dir: Jon Hegge.
Click Here for More Information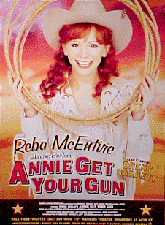 MIRACLE ON SOUTH DIVISION STREET
Peninsula
Players Theatre
9/4-10/20/2013
Tom Dudzick
; dir:
Kristine Thatcher
.
Click Here for More Information
View All Show Listings for Appleton, WI
Click Here to View BroadwayWorld.com Appleton, WI Calendar