Now Playing Onstage in Appleton, WI - Week of 4/06/2014
View All Show Listings for Appleton, WI
Click Here to View BroadwayWorld.com Appleton, WI Calendar
IN THE HEIGHTS
Kimberly High School
4/4-4/12/2014
IN THE HEIGHTS tells the universal story of a vibrant community in New York?s Washington Heights neighborhood ? a place where the coffee from the corner bodega is light and sweet, the windows are always open and the breeze carries the rhythm of three generations of music. It?s a community on the brink of change, full of hopes, dreams and pressures, where the biggest struggles can be deciding which tradtions you take with you, and which ones you leave behind. IN THE HEIGHTS is the winner of the 2008 Tony Awards for Best Musical, Best Score, Best Choreography and Best Orchestrations. Music and Lyrics by
Lin-Manuel Miranda
; Book by Quiara Aleg
Click Here for More Information
IN THE HEIGHTS
Milwaukee High School of the Arts
4/5-4/12/2014
IN THE HEIGHTS tells the universal story of a vibrant community in New York?s Washington Heights neighborhood ? a place where the coffee from the corner bodega is light and sweet, the windows are always open and the breeze carries the rhythm of three generations of music. It?s a community on the brink of change, full of hopes, dreams and pressures, where the biggest struggles can be deciding which tradtions you take with you, and which ones you leave behind. IN THE HEIGHTS is the winner of the 2008 Tony Awards for Best Musical, Best Score, Best Choreography and Best Orchestrations. Music and Lyrics by
Lin-Manuel Miranda
; Book by Quiara Aleg
Click Here for More Information
JOSEPH AND THE AMAZING TECHNICOLOR DREAMCOAT (MEGAMIX)
Marshfield High School
4/10-4/12/2014
The Biblical saga of Joseph and his coat of many colors comes to vibrant life in this delightful musical parable. Joseph, his father's favorite son, is a boy blessed with prophetic dreams. When he is sold into slavery by his jealous brothers and taken to Egypt, Joseph endures a series of adventures in which his spirit and humanity are continually challenged. He is purchased by Potiphar where thwarting advances from Potiphar's wife lands him in jail. When news of Joseph's gift to interpret dreams reaches the Pharaoh (wryly and riotously depicted as Elvis), Joseph is well on his way to becoming second in command. Eventually his brothers, having suffered greatly, unknowingly find themselves groveling at the feet of the brother they betrayed but no longer recognize. After testing their integrity, Joseph reveals himself leading to a heartfelt reconciliation of the sons of Israel. Set to an engaging cornucopia of musical styles, from country-western and calypso to bubble-gum pop and rock 'n' roll, this Old Testament tale emerges both timely and timeless. This version of JOSEPH?DREAMCOAT features extended songs and dances. The Megamix is available as a separate rental with this version. Lyrics by
Tim Rice
; Music by
Andrew Lloyd Webber
Click Here for More Information
DISNEY'S SLEEPING BEAUTY KIDS
HARBORSIDE ACADEMY
4/8-4/13/2014
It's princess Aurora's sixteenth birthday, and Flora, Fauna and Merryweather must use their fairy magic to save her from the spell of evil sorceress Maleficent! This classic fairytale told Disney-style has many roles for a large chorus, from King Stefan and Queen Stefanie's Loyal Subjects to Maleficent's slimy goons. Songs from the beloved film, including "Once Upon a Dream," accompany fun new songs like "Maleficent!" and "A Little Magic Now" to bring a fresh telling of the story to a new generation of kids and families.
Click Here for More Information
THE MUSIC MAN
OULU COMMUNITY THEATRE
4/3-4/13/2014
An affectionate paean to Smalltown, U.S.A. of a bygone era,
Meredith Willson
's THE MUSIC MAN follows fast-talking traveling salesman Harold Hill as he cons the people of River City, Iowa into buying instruments and uniforms for a boys' band he vows to organize - this despite the fact he doesn't know a trombone from a treble clef. His plans to skip town with the cash are foiled when he falls for Marian the librarian, who transforms him into a respectable citizen by curtain's fall. Perfect for professional theatres, community groups, summer stock and schools alike, this award-winning, critically acclaimed Broadway classic is an all-American institution, thanks to is quirky characters, charmingly predictable dramatic situations, and one-of-a-kind, nostalgic score of rousing marches, barbershop quartets and sentimental ballads which have become popular standards. The cast features a soaring soprano ingenue, parts for young performers and children, and one of the musical theatre's treasures, a tour de force leading role for a charismatic actor who doesn't need to be a trained singer. By turns wicked, funny, warm, romantic and touching, THE MUSIC MAN is family entertainment at its best.
Click Here for More Information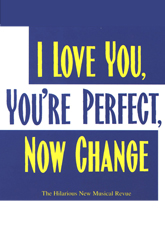 I LOVE YOU, YOU'RE PERFECT, NOW CHANGE
University of Wisconsin - Rock County
4/3-4/13/2014
This celebration of the mating game takes on the truths and myths behind that contemporary conundrum know as 'the relationship.' Act I explores the journey from dating and waiting to love and marriage, while Act II reveals the agonies and triumphs of in-laws and newborns, trips in the family car and pick-up techniques of the geriatric set. This hilarious revue pays tribute to those who have loved and lost, to those who have fallen on their face at the portal of romance, to those who have dared to ask, 'Say, what are you doing Saturday night?'Book and Lyrics by
Joe DiPietro
; Music by
Jimmy Roberts
Click Here for More Information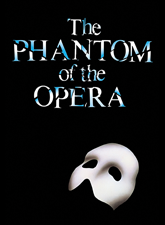 THE PHANTOM OF THE OPERA
Green Bay West High School
4/10-4/17/2014
THE PHANTOM OF THE OPERA is composed by
Andrew Lloyd Webber
, with lyrics by
Charles Hart
, additional lyrics by
Richard Stilgoe
, and a book by Lloyd Webber and Stilgoe. Based on the classic novel ?Le FantMusic by
Andrew Lloyd Webber
; Lyrics by
Charles Hart
; Additional Lyrics by
Richard Stilgoe
; Book by
Andrew Lloyd Webber
&
Richard Stilgoe
; Based on
Click Here for More Information
THE 25TH ANNUAL PUTNAM COUNTY SPELLING BEE
OREGON STRAW HAT PLAYERS, INC.
4/12-4/19/2014
Six young people in the throes of puberty, overseen by grown-ups who barely managed to escape childhood themselves, learn that winning isn't everything and that losing doesn't necessarily make you a loser.THE 25TH ANNUAL PUTNAM COUNTY SPELLING BEE is a hilarious tale of overachievers' angst chronicling the experience of six adolescent outsiders vying for the spelling championship of a lifetime. The show's Tony Award winning creative team has created the unlikeliest of hit musicals about the unlikeliest of heroes: a quirky yet charming cast of outsiders for whom a spelling bee is the one place where they can stand out and fit in at the same time.
Click Here for More Information
SOUTH PACIFIC
Christian Life School
4/10-4/25/2014
Set in an island paradise during World War II, two parallel love stories are threatened by the dangers of prejudice and war. Nellie, a spunky nurse from Arkansas, falls in love with a mature French planter, Emile. Nellie learns that the mother of his children was an island native and, unable to turn her back on the prejudices with which she was raised, refuses Emile's proposal of marriage. Meanwhile, the strapping Lt. Joe Cable denies himself the fulfillment of a future with an innocent Tonkinese girl with whom he's fallen in love out of the same fears that haunt Nellie. When Emile is recruited to accompany Joe on a dangerous mission that claims Joe's life, Nellie realizes that life is too short not to seize her own chance for happiness, thus confronting and conquering her prejudices.Music by Rodgers, Richard; Lyrics by
Oscar Hammerstein
II; Book by
Oscar Hammerstein
II &
Joshua Logan
; Adapted from the Pulitzer Prize winning novel
Click Here for More Information
THE HISTORY OF INVULNERABILITY
Milwaukee Repertory Theater
4/8-5/4/2014
David Bar Katz
; dir:
Mark Clements
.
Click Here for More Information
AIN'T MISBEHAVIN'
MILWAUKEE REPERTORY THEATER
3/14-5/18/2014
The outrageously prodigious comic and musical soul of 1930's Harlem lives on in this rollicking, swinging, finger-snapping revue that is still considered one of Broadway's best. The inimitable Thomas "Fats" Waller rose to international fame during the Golden Age of the Cotton Club, honky tonk dives along Lenox Avenue, rent parties, stride piano players and that jumpin' new beat, Swing. Although not quite a biography, AIN'T MISBEHAVIN' evokes the delightful humor and infectious energy of this American original as a versatile cast struts, strums and sings the songs he made famous in a career that ranged from uptown clubs to downtown Tin Pan Alley to Hollywood and concert stages in the U.S., Canada and Europe.Assembled under the expert eye of director/lyricist
Richard Maltby
, Jr., AIN'T MISBEHAVIN' is one of the most popular, well-crafted revues of all time. Sometimes sassy, sometimes sultry, with moments of devastating beauty, AIN'T MISBEHAVIN' is simply unforgettable.
Click Here for More Information
View All Show Listings for Appleton, WI
Click Here to View BroadwayWorld.com Appleton, WI Calendar