Now Playing Onstage in Anchorage - Week of 1/19/2014
View All Show Listings for Anchorage
Click Here to View BroadwayWorld.com Anchorage Calendar
WEST SIDE STORY
Alaska Center for the Performing Arts, Atwood Concert Hall
1/14-1/24/2014
More than fifty years ago one musical changed theater forever. Now it's back and mesmerizing audiences once again. From the first note to the final breath, West Side Story soars as the greatest love story of all time. This revival, based on Tony Award-winning librettist
Arthur Laurents
' Broadway direction, remains as powerful, poignant and timely as ever. The Bernstein and Sondheim score is considered to be one of Broadway's finest and features such classics of the American musical theatre as "Something's Coming," "Tonight," "America," "I Feel Pretty" and "Somewhere." As the Associated Press says, "West Side Story remains Broadway's best dance-driven musical. Five decades have not dimmed the extraordinary choreography or the score that pulsates throughout."
Click Here for More Information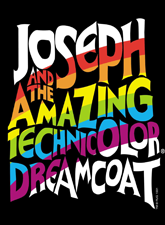 JOSEPH AND THE AMAZING TECHNICOLOR DREAMCOAT
West Anchorage High School
1/23-1/25/2014
The Biblical saga of Joseph and his coat of many colors comes to vibrant life in this delightful musical parable. Joseph, his father's favorite son, is a boy blessed with prophetic dreams. When he is sold into slavery by his jealous brothers and taken to Egypt, Joseph endures a series of adventures in which his spirit and humanity are continually challenged. He is purchased by Potiphar where thwarting advances from Potiphar's wife lands him in jail. When news of Joseph's gift to interpret dreams reaches the Pharaoh (wryly and riotously depicted as Elvis), Joseph is well on his way to becoming second in command. Eventually his brothers, having suffered greatly, unknowingly find themselves groveling at the feet of the brother they betrayed but no longer recognize. After testing their integrity, Joseph reveals himself leading to a heartfelt reconciliation of the sons of Israel. Set to an engaging cornucopia of musical styles, from country-western and calypso to bubble-gum pop and rock 'n' roll, this Old Testament tale emerges both timely and timeless.Lyrics by
Tim Rice
; Music by
Andrew Lloyd Webber
Click Here for More Information
LA CAMBIALE DI MATRIMONIO (THE MARRIAGE BROKER)
Grant Hall on the campus of Alaska Pacific University
1/17-1/26/2014
Join Anchorage Opera for the Alaskan premiere of Rossini's first professional opera. Rossini was only 18 when he was commissioned to composer La Cambiale. The opera became the sketch for his hit I
L Barbier
e di siviglia six years later. The character will be familiar and so will the music in this 80 minute farce.
Click Here for More Information
MONTY PYTHON'S SPAMALOT
Juneau-Douglas High School
1/24-2/1/2014
Click Here for More Information
AUDITION
Cyrano's Theatre Company
1/5-2/2/2014
Cyrano's Off Center Playhouse:Dick Reichman; dir: Dick Reichman.
Click Here for More Information
RUSH AT EVERLASTING
Perseverance Theatre
1/5-2/2/2014
Mainstage:Arlitia Jones; dir:
Bostin Christopher
.
Click Here for More Information
CHARLEY'S AUNT
Anchorage Community Theatre
1/24-2/16/2014
This play, first produced in 1892, is perhas the classical farce. Jack Chesney loves Kitty Verdun and Charley loves Miss Amy Spettigue. They invite the ladies to meet Charley's wealthy aunt from Brazil, "where the nuts come from". Cancelling her visit at the last minute, the millionaire aunt sends the boys into cataclysmic confusion. What do they do now? The problem is solved by drafting their feckless Oxford undergrad pal into a black satin skirt, bloomers and wig. As "Charley's Aunt", this charming frump is introduced to the ladies, to Jack's father and to Stephen Spettigue, Amy's guardian. When the real aunt turns up, classic comic confusion ensues.
Click Here for More Information
View All Show Listings for Anchorage
Click Here to View BroadwayWorld.com Anchorage Calendar